Faculty in Place for New Tampa PA Program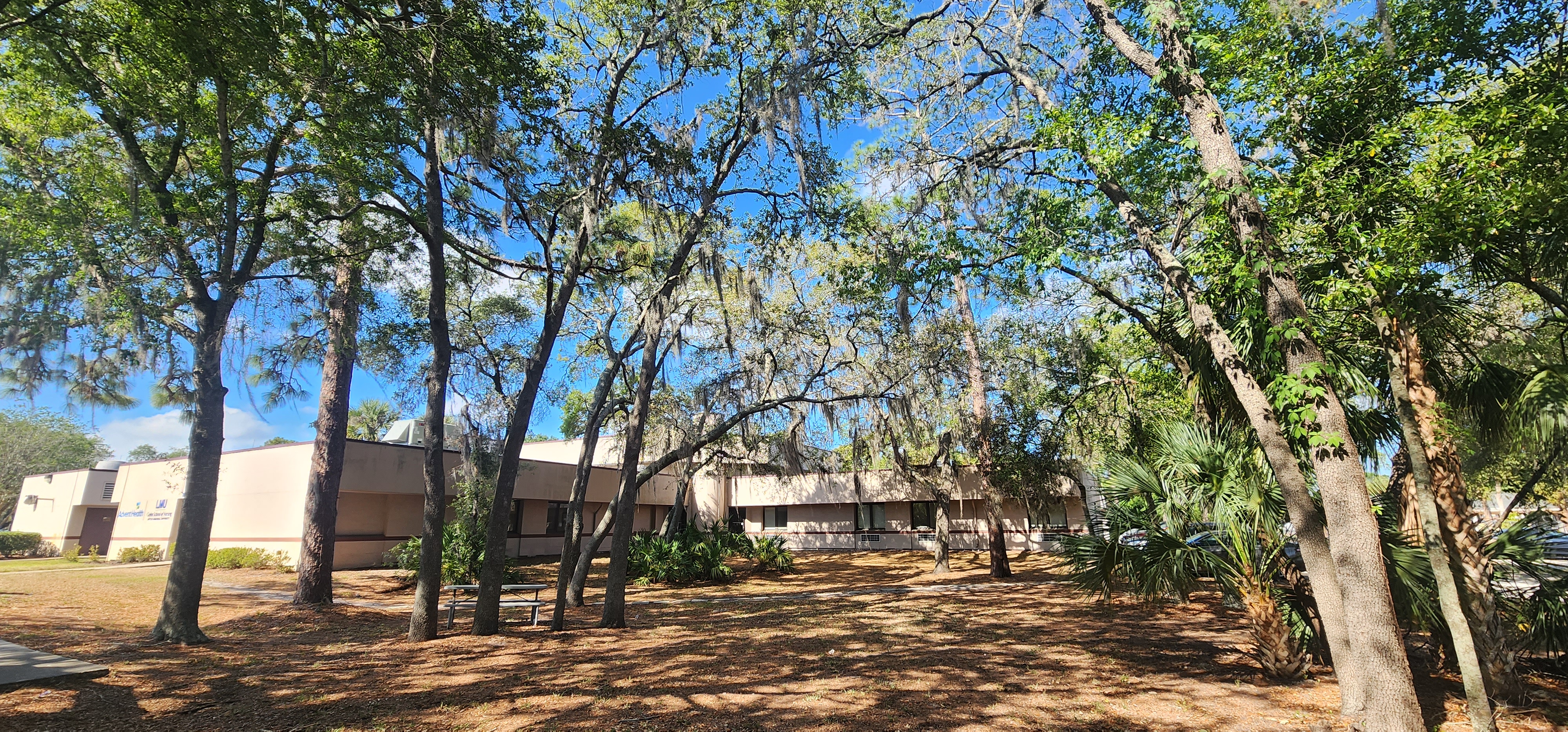 The Lincoln Memorial University-School of Medical Sciences (LMU-SMS) Physician Assistant (PA) program at Tampa, Florida, has assembled a distinguished faculty ready to welcome students in January 2024.
"We feel so fortunate to have such an impressive group ready to train our inaugural class of physician assistants," said Program Director Jennifer Harrington, DMS, PA-C, DFAAPA.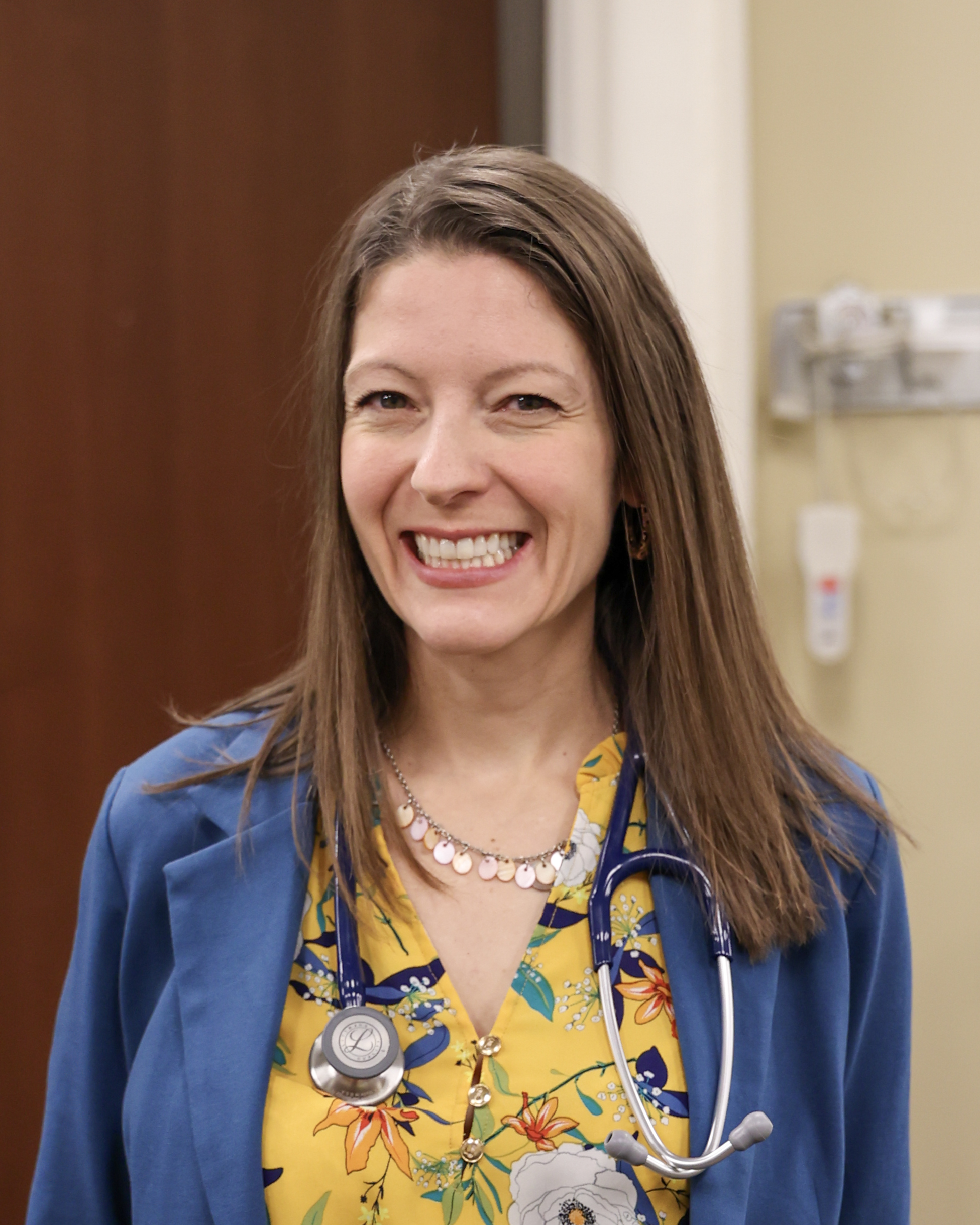 Harrington is the founding director for the Tampa PA program. She served as an American Academy of PAs (AAPA) House of Delegates Representative, Tennessee Academic of PAs (TAPA) House of Delegates, served in the PA Foundation's Nutritional Outreach Fellowship, and is an AAPA Distinguished Fellow. Harrington has served as a PA educator at LMU for 12 years and has been a PA for 23 years.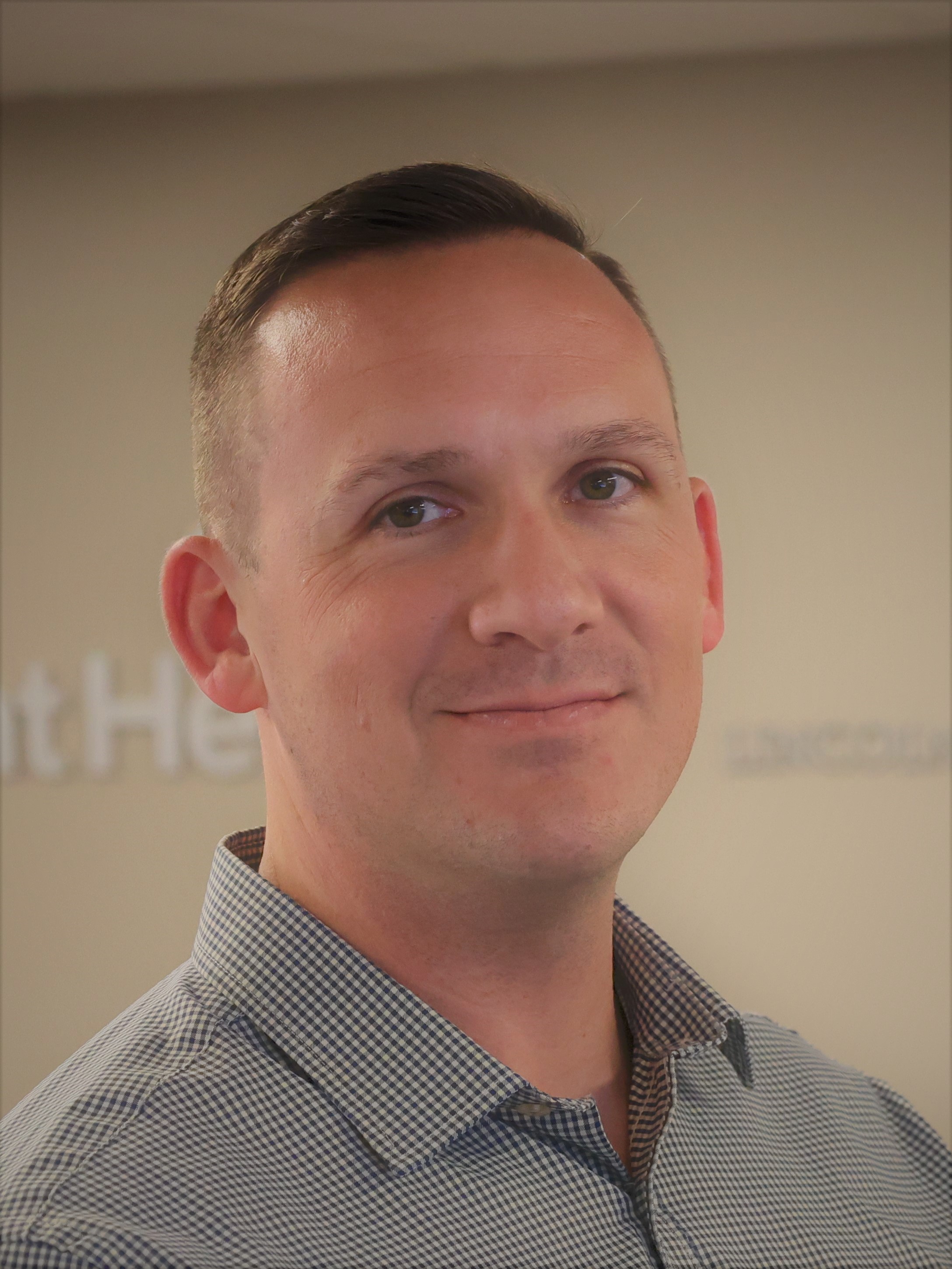 Assistant Professor Jeffrey Owens, who was also named associate program director, has been a practicing  PA since 2014, working in emergency medicine, trauma surgery, spine surgery, and urgent care. Owens has held clinical leadership roles where he focused on PA student rotations and experiences, developing onboarding programs, and facilitating interdepartmental relationships. Owens has been participating in the education of PA students since 2017. He served as a clinical coordinator and instructor at Thomas Jefferson University where he helped lead the clinical year cohort through the pandemic. He has experience recruiting and developing clinical sites, building clinical partner relationships, and developing clinical curricula. Owens is passionate about mentoring and leading students through their educational journey, focusing on helping them transition from student to clinician.
Assistant Professor Dorothy Allen, who also serves as clinical director, has 12 years of experience in clinical practice. She has practiced in orthopedics, urgent care, and aesthetics. She has served as didactic faculty, student government chair, diversity and inclusion chair, research committee member, and curriculum committee member. Allen has spoken at Continual Medical Education (CME) conferences and led several Orthopedic CME workshops. She has volunteers as a clinician at Free Clinic of America and Joshua House for children from disadvantaged backgrounds, and the Under the Bridge program for homeless community members in Knoxville, Tennessee. Allen has held numerous positions with the Tennessee Academy of Physician Assistants (TAPA), including the Government Action committee chair, chair of Student Affairs, regional director, Awards Committee member, and board member and vice president. She received the TAPA PA of the Year Award in 2021. She is currently a Florida Academy of Physician Assistants (FAPA) member and serves on the FAPA Legislative Committee.
Assistant Professor of Pharmacology Rachel Cole's experience as a non-traditional working student sparked her passion for high-quality teaching methods for pharmacology. Cole earned her Doctor of Pharmacy degree from South College School of Pharmacy in 2018. She began post-graduate work specializing in primary care and academia, completing her PGY-1 pharmacy residency in June 2019. She has worked in the pharmacy profession for 14 years, beginning as a certified pharmacy technician in 2008.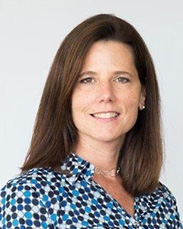 Assistant Professor Agnes Compagnone has over 25 years of experience in health care. Her clinical experiences include urgent care, family practice, preventive care, and pediatrics medicine. She has held various positions in education, including a professor, clinical educator director, consultant, alumni liaison, and scholarly project advisor to a doctorate studies instructor. Compagnone served as president of the national PA Foundation and An Ounce of Prevention, Inc., chairing Women in Philanthropy and Gateways (a nationally recognized student leadership program), and as deputy mayor in her hometown of Beacon, New York. She has received the American Academy of Physician Associates (AAPA) & Pfizer Innovations in Healthcare Award and was inducted into the Physician Assistant Education Association (PAEA) national honor society, Alpha Pi, for scholarship, service and leadership. She received her initial PA training from Essex Community College and her Master of Science degree from Stony Brook University. She holds a Doctor of Medical Science degree from Lynchburg University, concentrating on PA education and advanced executive leadership studies.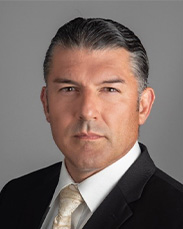 Assistant Professor Juan Grado has a 26-year career in the United States (US) Army. Grado earned the distinctive "Green Beret" of a Special Operations Medical Sergeant and worked in this capacity for the first 16 years of his military career until he was eventually commissioned as an Army Officer and became a PA. During his military career, Grado served in numerous combat deployments in Iraq, Syria, Afghanistan, and Africa, all with the United States Special Operations Command (USSOC). Grado's military medical practice centered on emergency and trauma care for Joint Special Operations soldiers stateside and overseas. He served as a Damage Control Resuscitation and Damage Control Surgery medical provider, team leader, and troop commander for the Joint Medical Augmentation Unit (JMAU). He also served as a medical instructor at the Joint Special Operations Medical Training Center in Fort Bragg, North Carolina. The Joint Special Operations Medical Training Center produces the world's finest Navy SEAL, Army Ranger, and Army Green Beret medics. He earned his Bachelor of Science and Master of Physician Assistant Studies from the University of Nebraska Medical Center in 2013 and his Doctor of Medical Science in Emergency Medicine from Lincoln Memorial University in 2020. Grado is also a graduate of the Emergency Medicine Fellowship program through Atrium Health and the Carolinas Medical Center in Charlotte, North Carolina.
Assistant Professor Cheri Jrolf has over 26 years of experience in primary and specialty care medicine and holds certifications in basic life support. Her education includes a Bachelor of Science degree from the University of Texas Physician Assistant School in 1996, a Master of Physician Assistant Studies from the University of Nebraska in 2002, and a Doctor of Medical Science degree from A.T. Still University. She is a member of the American Academy of Physician Associates (AAPA), Florida Academy of Physician Assistants (FAPA), and American Academy of Family Physicians (AAFP).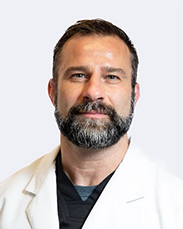 Assistant Professor Nathan Setka, MAJ (Ret.) was named the director of Didactic Education. Setka has over 15 years of clinical experience. He received his Bachelor of Science in Exercise Science and Wellness at Ball State University before attending the Interservice Physician Assistant Program, through which he obtained his Master of Physician Assistant Studies from the University of Nebraska Medical Center. Setka developed extensive leadership experience during his 28 years of service with the U.S. Army, and previously held positions of Veteran Service representative, admissions chair, American Academy of Physician Associates (AAPA) and Georgia Association of Physician Assistants (GAPA) chair, Student Government advisor, and academic coordinator. He worked in military medicine, aeromedical medicine, family practice, ENT, and urgent care. After retirement, he served on various medical missions for the Military and Hospitaller Order of St Lazarus of Jerusalem, Georgia Special Olympics, and the Georgia Volunteer Health Care Program. Setka is an active member of AAPA, GAPA, and the Society of Army Physician Assistants (SAPA).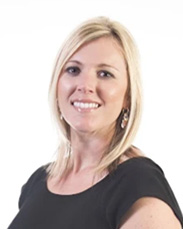 Associate Professor Nicole Shields will also serve as medical director. She graduated from the University of Florida College of Medicine and completed Duke's Southern Regional AHEC Family Medicine Residency with special training in clinical leadership. Shields prides herself on delivering quality, evidence-based primary care to her underserved rural Appalachia patients while teaching students. She has been dedicated to the medical education of graduates at LMU for many years and remains active in education, primary care medicine, and the community. While a Florida native, Shields has called Tennessee home for over ten years.
Associate Professor Joan Ward received her undergraduate degree from Cabrini College, a certificate program in PA Studies at Philadelphia College of Textiles and Sciences, and a Master's in PA Studies at Philadelphia University (now Jefferson University). She has been in clinical practice for 22 years in various fields including orthopedics, emergency medicine, internal medicine, primary care, and gastroenterology. Ward has been a PA educator for 16 years. She facilitated workshops for clinical coordinators, advanced clinical coordinators, and new program director retreats. Ward has been a member of the Physician Assistant Education Association (PAEA) Emergency Medicine/Surgery End of Rotation Exam Writing Committee for ten years. She has been a firefighter and emergency medical technician since age 17. She has presented at the PAEA Education Forum and is fluent in sign language.
LMU Tampa PA Program ARC-PA Accreditation Statement (A3.12a)
The Lincoln Memorial University Tampa PA Program has applied for Accreditation - Provisional from the Accreditation Review Commission on Education for the Physician Assistant (ARC-PA). The Lincoln Memorial University Tampa PA Program anticipates matriculating its first class in January 2024, pending achieving Accreditation - Provisional status at the June 2023 ARC-PA meeting. Accreditation - Provisional is an accreditation status granted when the plans and resource allocation, if fully implemented as planned, of a proposed program that has not yet enrolled students appear to demonstrate the program's ability to meet the ARC-PA Standards or when a program holding accreditation-provisional status appears to demonstrate continued progress in complying with the Standards as it prepares for the graduation of the first class (cohort) of students.
Established in 2019, the School of Medical Sciences (LMU-SMS) is home to LMU's PA program with a primary care focus at the main campus in Harrogate, Tennessee, a PA program with a surgical focus at LMU-Knoxville, the online Doctor of Medical Science (DMS) program, and the Bachelor of Medical Laboratory Science (MLS) program offered online or seated in Harrogate. The school supports the University's mission of service to Appalachia and other underserved areas by maintaining high quality medical education and supporting student success.