LMU Law Moot Court to Hold 1st Matthew B. Long Moot Court Intramural Competition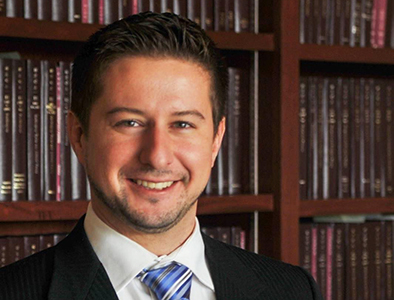 The Lincoln Memorial University Duncan School of Law (LMU Law) is hosting its first moot court intramural competition this year in honor of LMU Law alumnus Matthew B. Long.
The intramural competition will serve as the tryout for rising second-year law students to become a member of LMU Law Moot Court. Moot Court accepts no more than 15 students each year based on their oral advocacy and legal writing skills. Each student who participates in the competition will submit a written argument and conclusion and will present an oral argument to a panel of judges on Saturday, April 15, 2023. The final round of the competition will be held in LMU Law's Robert H. Watson, Jr. Courtroom at 3:00 p.m.
"LMU Law has a tradition of helping students develop strong research and advocacy skills both inside and outside the classroom through participation in organizations such as Moot Court," said LMU Law Vice President and Dean Matt Lyon. "I am thankful to our Moot Court Board for giving more of our students a chance to compete. The intramural competition also creates a link between our current students and our alumni by honoring Matt Long, a beloved alumnus whom we lost far too soon."
Long died on July 19, 2020, at the age of 37. He graduated as part of LMU Law's inaugural class in 2013, where he served as Moot Court Chief Justice and won the second-place brief for the 2012 Elon Billings, Exum & Frye National Moot Court Competition. While in law school, Long also served as an extern for Chief Justice Gary Wade of the Tennessee Supreme Court.
Deeply passionate about litigating personal injury matters, he began his legal career at Gilreath & Associates in Knoxville and later moved to Nashville to open the Tennessee division of the Atlanta-based Roth Firm. In 2017, Long was nationally ranked as one of the top ten lawyers under 40 for excellence in the field of personal injury law. Long returned to Knoxville in August of 2019 to open his own law office.
Long was a fierce advocate for victims and was a pillar in his community. He was active in the Tennessee Trial Lawyers Association and served for many years in the Knoxville Barristers and on the Functions Committee of the Knoxville Bar Association.
"In honor of Matt, his loved ones, and his memory, we are honored to start the annual tradition of the Matthew B. Long Moot Court Intramural Competition," said third-year law student and LMU Law 2022-2023 Moot Court Chief Justice Nadean Azzam.
The Lincoln Memorial University Duncan School of Law is in Knoxville's Historic Old City Hall Building. LMU Law is an integral part of LMU's values-based learning community and is dedicated to preparing the next generation of lawyers to provide sound legal service in the often underserved region of Appalachia and beyond.