LMU Delegation Travels to Ming Chuan University for Anniversary Celebration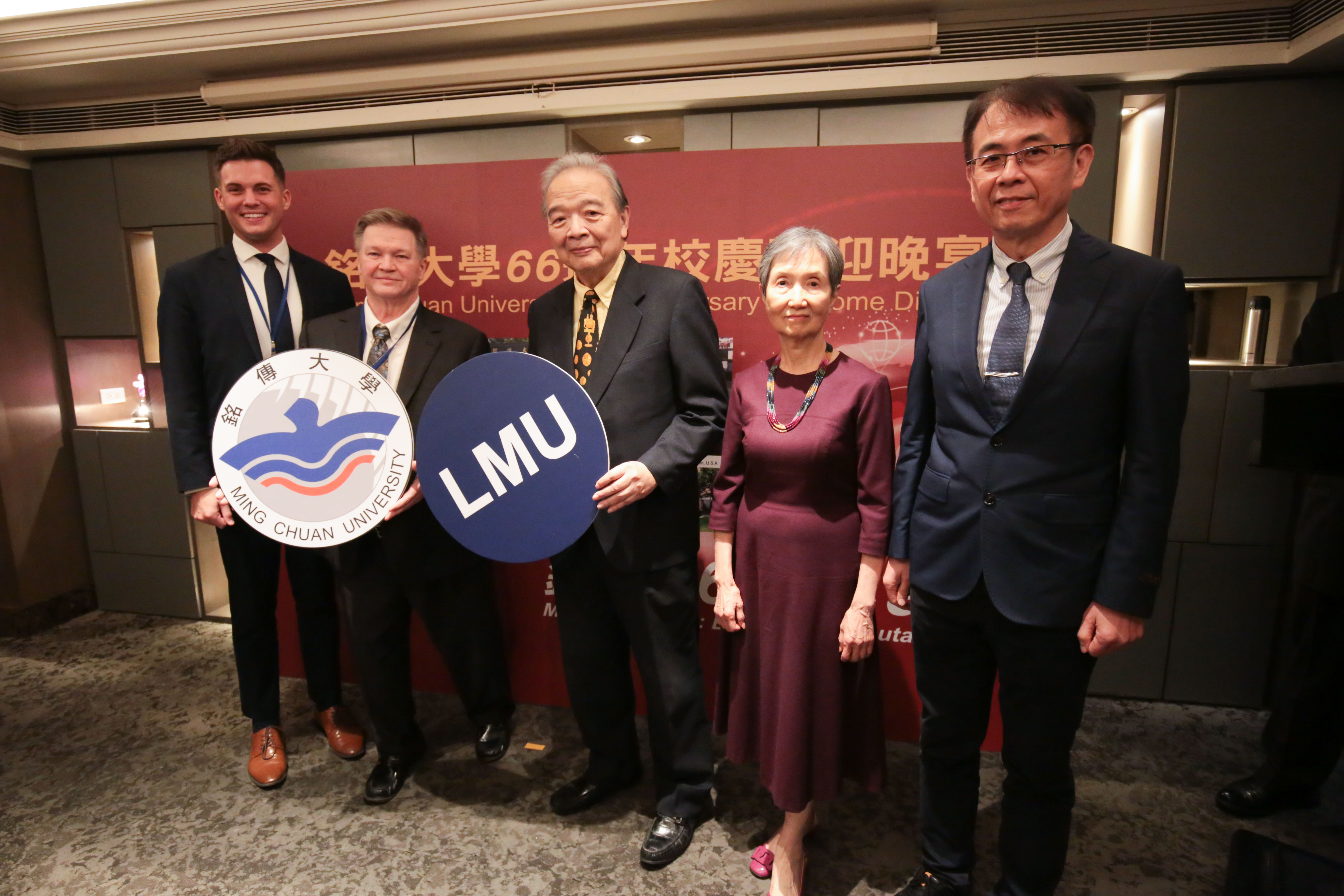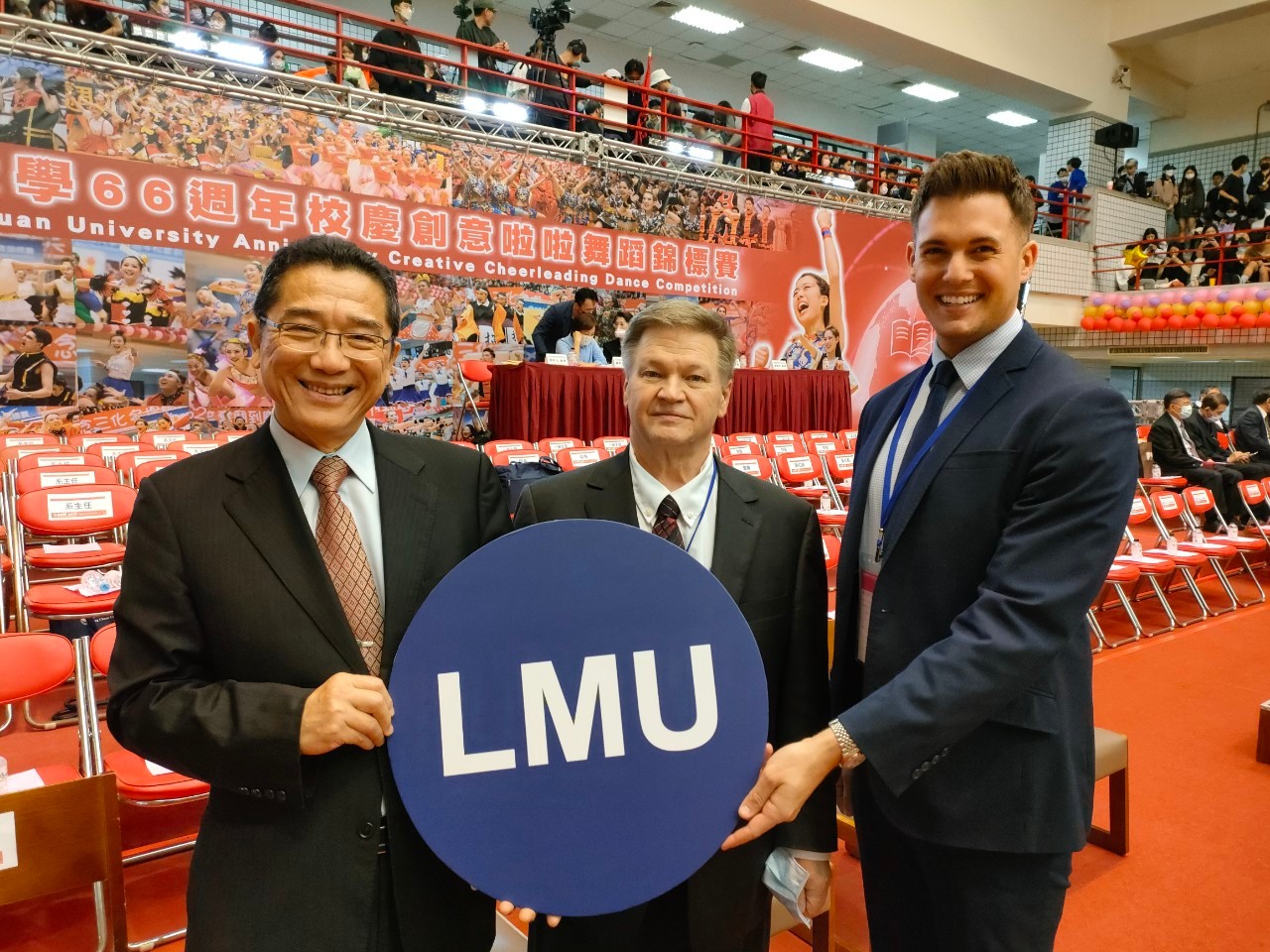 Lincoln Memorial University (LMU) President Clayton Hess and Assistant Vice President for Academic and Student Support Services Blaze Bowers recently traveled to Taiwan to join Ming Chuan University (MCU) in celebrating its 66th anniversary.
The trip also provided an opportunity to explore partnerships between LMU and MCU. The two institutions have signed a memorandum of understanding that paves the way for innovative programs and student exchange opportunities.
As Taiwan's top international university, MCU welcomes students from all over the world pursuing degrees in communications, design, management, technology, languages, law, and tourism. MCU offers a unique world-class education experience aimed at building creative and innovative global citizens.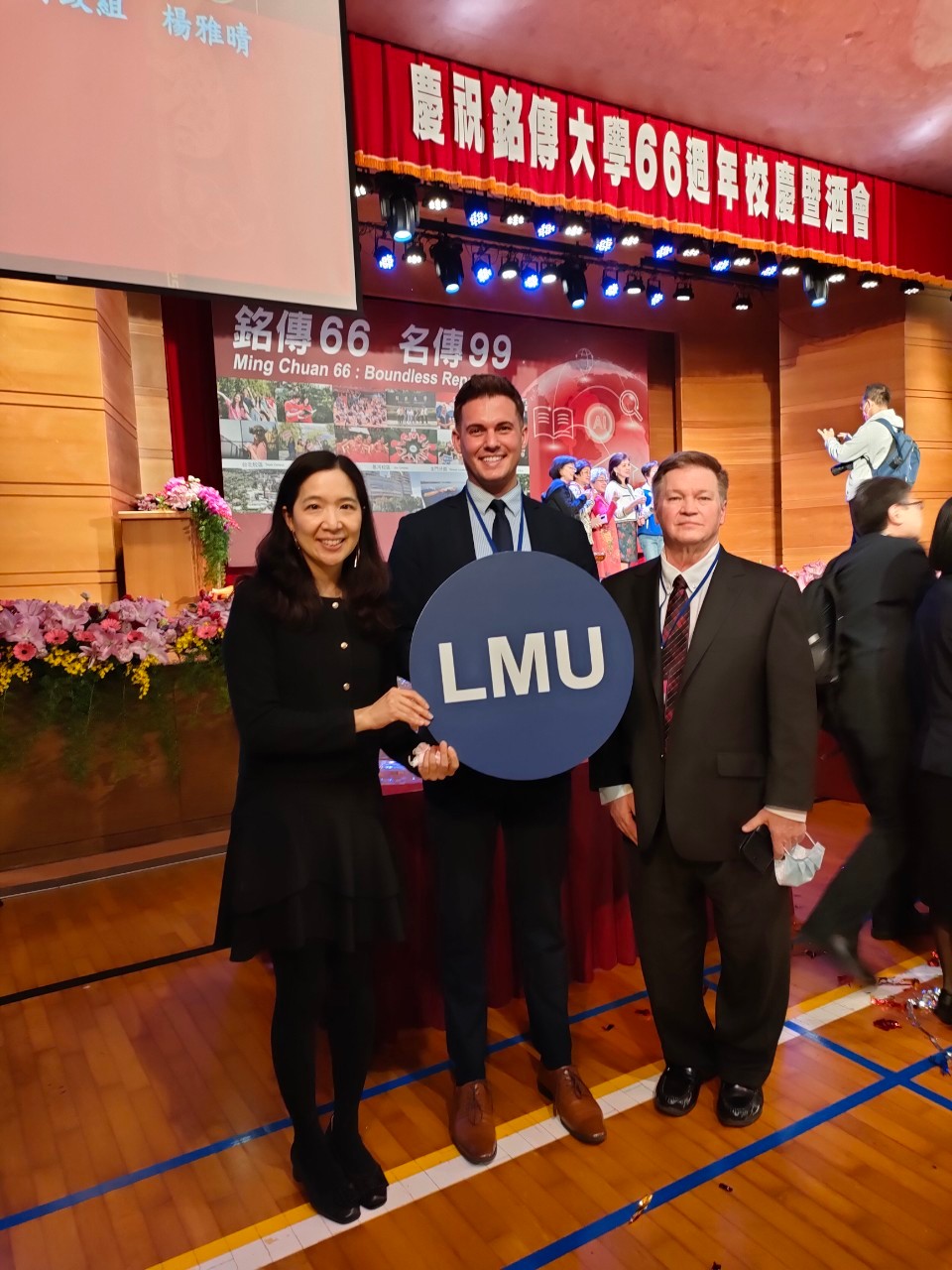 Hess and Bowers participated in several events surrounding MCU's anniversary celebration, toured the University, and participated in cultural exchange opportunities. Events included an opening dinner and customary gift exchange with university leaders from LMU, MCU, Japan, Thailand, and Vietname; tours of MCU campuses across Taiwan; the annual MCU student cheer competition; and collaborative planning sessions with MCU leaders focused on planning and strengthening the coming MCU-LMU Caylor School of Nursing partnership.
LMU and MCU will continue to explore opportunities for students in Taiwan and the United States. The first such partnership could begin as soon as next year with a 2 + 2 program where students spend their first two years at MCU before attending LMU for two years of nursing study at the Caylor School of Nursing.
Lincoln Memorial University is a values-based learning community dedicated to providing educational experiences in the liberal arts and professional studies. The main campus is located in Harrogate, Tennessee. For more information about the undergraduate and graduate programs available at LMU, contact the Office of Admissions at 423-869-6280 or email at [email protected].