LMU-DCOM Celebrates Match Day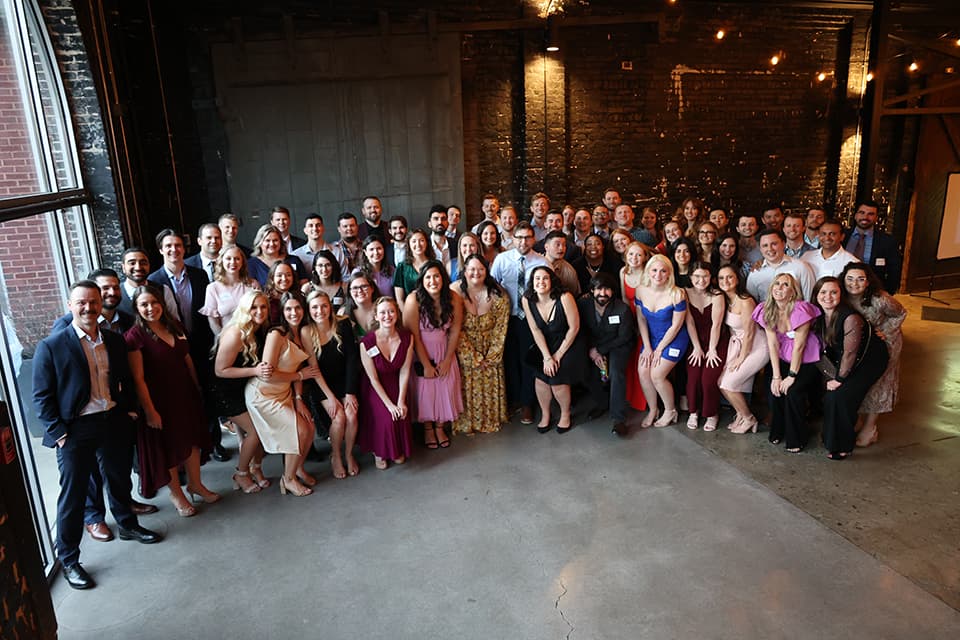 The Lincoln Memorial University-DeBusk College of Osteopathic Medicine (LMU-DCOM) Class of 2023 celebrated residency placement revealed on Match Day, March 17. From a class of 320 students, 98.7% were matched in residency programs in 42 states and 26 specialties.
"This is such an important day for our students, faculty and staff.  It is the culmination of years of hard work and it's exciting to see where they will continue their training, and ultimately, their careers." said LMU-DCOM Dean and Chief Academic Officer Christopher J. Loyke, DO, FACOFP. "One of our primary goals it to prepare them to succeed at their residency."
LMU-DCOM students matched in anesthesiology, child neurology, dermatology, emergency medicine, family medicine, general surgery, internal medicine, medicine-emergency med, medicine-pediatrics, medicine-preliminary, medicine-primary, neurology, obstetrics and gynecology, ophthalmology, orthopedic surgery, otolaryngology, pathology, pediatrics, physical medicine and rehabilitation, psychiatry, radiology-diagnostic, surgery-preliminary, transitional year, and urology.
The process began in the fall when medical students applied to residency programs through the National Resident Matching Program (NRMP) and are interviewed for potential acceptance. After that process is complete, both the medical students and the residency programs rank their choices with a central matching service. Residency programs take three to seven years to complete depending on the specialty and lead to board certification. The residency assignments include Military Matches announced in December. The students will begin their post graduate work soon after commencement in May.
Breaking records from all previous matches, the NRMP matched 7,132 osteopathic medical students and past DO graduates into postgraduate year 1 residency positions. Reaching another all-time high, 91.6% of the 7,436 participating DO students matched into residency programs in 37 specialties.
View photos here: https://flic.kr/s/aHBqjAwB8R
The American Osteopathic Association (AOA) represents more than 178,000 osteopathic physicians (DOs) and osteopathic medical students; promotes public health; encourages scientific research; serves as the primary certifying body for DOs; and is the accrediting agency for osteopathic medical schools. To learn more about DOs and the osteopathic philosophy of medicine, visit www.osteopathic.org.
The DeBusk College of Osteopathic Medicine is located on the campus of Lincoln Memorial University in Harrogate, Tennessee, and at LMU-Knoxville in Knoxville, Tennessee. LMU-DCOM is an integral part of LMU's values-based learning community and is dedicated to preparing the next generation of osteopathic physicians to provide health care in the often-underserved region of Appalachia and beyond. For more information about LMU-DCOM, call 1.800.325.0900, ext. 7082, email [email protected], or visit us online at http://med.LMUnet.edu.
Match Day v2 from webmaster on Vimeo.