LMU-CVM Companion Animal Club Hosts Fundraiser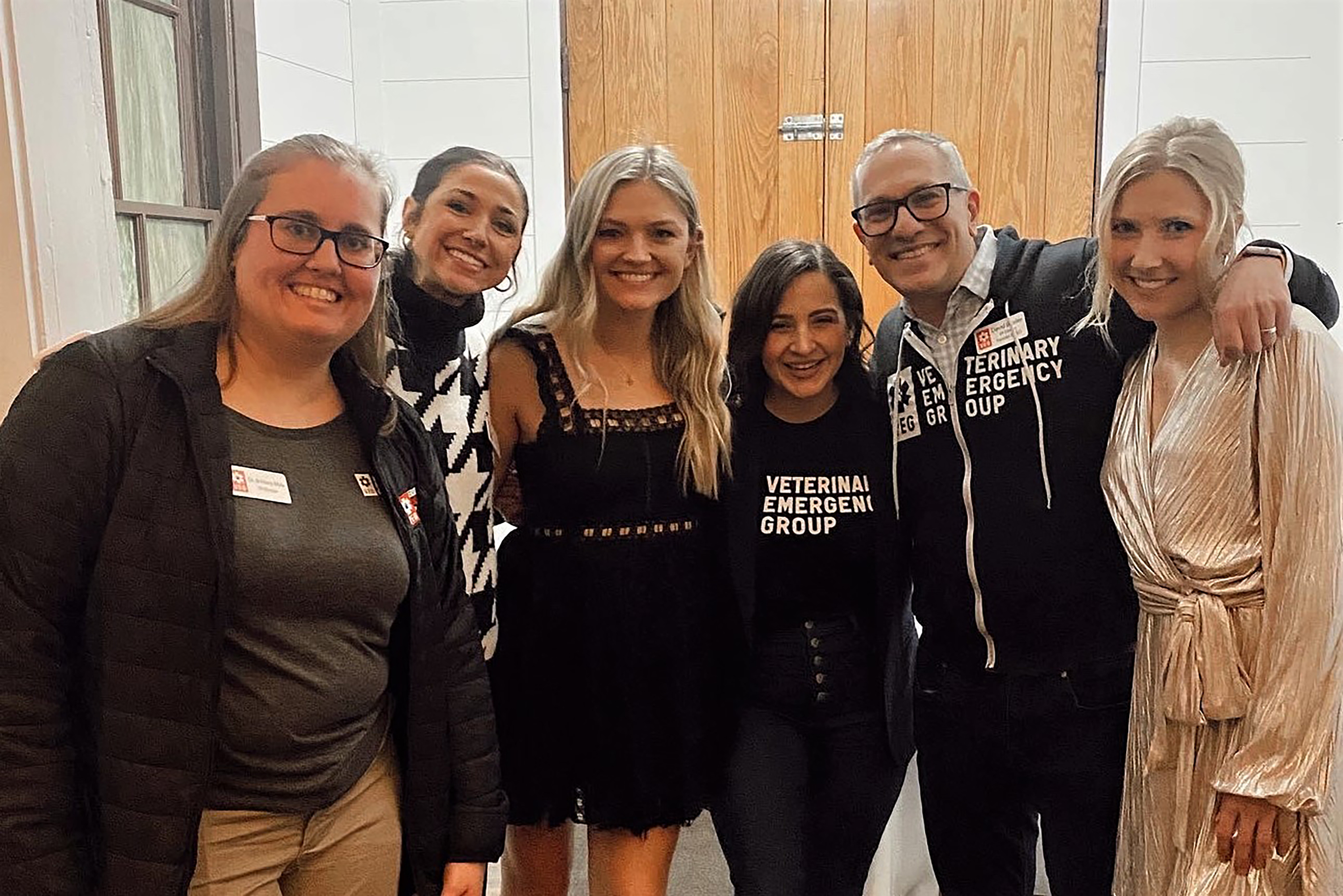 The Lincoln Memorial University-Richard A. Gillespie College of Veterinary Medicine (LMU-CVM) Companion Animal Club auction has raised $13,880 for its CARES fund, which offers financial assistance for medical emergencies for pets of veterinary students.
The auction was successful because of the unique donations of services from the faculty and staff.
A bonfire, barbeque and s'mores dinner with the Pulliams for the highest bid of $2600, which was matched by the Veterinary Emergency Group. The auction also featured an $800 housing stipend for an externship from the Veterinary Emergency Group; two separate pottery-making nights for up to three students from Dr. Liz Devine and Dr. Dawn Spangler; and another barbeque dinner from the anatomy faculty. Other fun items donated were a Nespresso machine and a dog grooming session by student Elizabeth Hawkesworth. 
"The CARES fund makes a huge impact in the lives of LMU veterinary students when their pets face a veterinary emergency," said Caroline Appel, president of the Companion Animal Club.
CAC members are eligible to receive up to $250 towards their veterinary bill, and non-CAC members are able to receive up to $200 towards their bill.
Lincoln Memorial University (LMU) is a values-based learning community dedicated to providing educational experiences in the liberal arts and professional studies. The LMU-Richard A. Gillespie College of Veterinary Medicine is located on LMU's main campus in Harrogate, Tennessee, with additional academic facilities in nearby Lee County, Virginia. LMU-CVM is an integral part of the University's medical programs and provides real-world, community-based education in a collaborative learning environment. For more information about LMU-CVM, call 1.800.325.0900, ext. 6600 or visit us online at vetmed.LMUnet.edu.