LMU-CDM Faculty Research Published in the Antioxidant Journal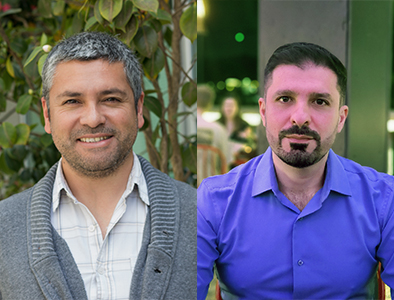 Lincoln Memorial University-College of Dental Medicine (LMU-CDM) Associate Professor of Physiology Dr. Modar Kassan in collaboration with Pontificia Universidad Católica de Valparaíso, Chile Associate Professor of Physiology Dr. Alexis A Gonzalez authored a research paper which was accepted and published in the "Antioxidant Journal".
The "Antioxidants Journal" is the leading peer-reviewed journal dedicated to understanding the vital impact of oxygen and oxidation-reduction (redox) processes on human health and disease. The Journal explores key issues in genetic, pharmaceutical, and nutritional redox-based therapeutics. The journal has an impact factor (IF) of 7.539 which puts it among the top-notch journals in the field.
The study was performed in a mouse model of diabetes to evaluate the role of elevated glucose on kidney function.
"We showed in this study that hyperglycemia and hyperglycosuria during the early stages of diabetes causes an increased levels of profibrotic proteins in tubular cells without signs of glomerular kidney disease, which is characteristic of chronic stages of uncontrolled diabetic disease," said Gonzalez. "We also found that increased reactive oxygen species seems to be related with high plasma glucose levels and activation of cell signaling responsible to kidney damage."
"Studies have shown that there is an association between periodontal diseases and kidney diseases in diabetes. Patients with poor oral health manifestations such as periodontitis and change in oral cavity are more likely to have chronic kidney diseases because of hyperglycemia and systemic inflammation, infection, and arteries damages. This study, which is a collaboration between our lab at LMU and the lab of Dr. Alexis Gonzalez at the University of Valparaiso, Chile, will open a new avenue to study the impact of oral health on kidney function in diabetic patients", said Kassan. 
Read full article here.
Kassan is expecting another article to be accepted and published in the "British Journal of Pharmacology" later this month. 
Lincoln Memorial University is a values-based learning community dedicated to providing educational experiences in the liberal arts and professional studies. Lincoln Memorial University-College of Dental Medicine (LMU-CDM) is home to the Doctor of Medicine in Dentistry (DMD) and Dental Hygiene (DH) programs. It is located in Knoxville at the newly renovated LMU Tower. For more information about LMU-CDM programs contact, [email protected]