Lincoln Memorial University Celebrates National Social Work Month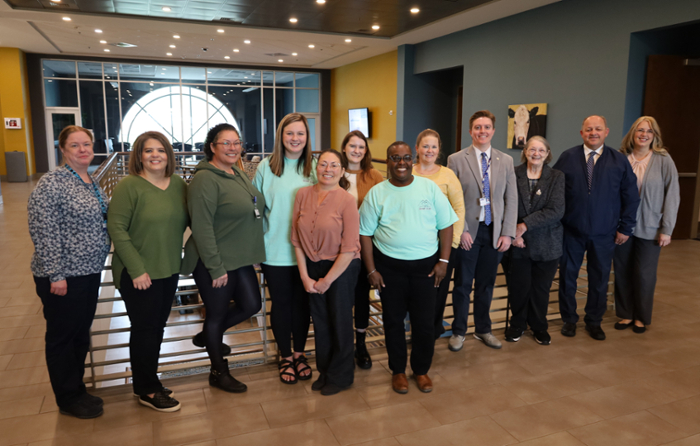 Lincoln Memorial University (LMU) is celebrating Social Work Month throughout the month of March. Observing the national theme "Social Work Breaks Barriers," the University hopes to highlight how social workers have enriched our society for more than a century and how their services continue to be needed today.
The annual Social Work Month campaign underscores the innovative ways in which social workers for more than a century have empowered people to overcome challenges so they can live to their fullest potential. It is a time to inform public, policymakers and legislators about how social workers have always broken barriers when it comes to the services they provide in an array of sectors, including hospitals and mental health centers, federal, state and local government, schools, community centers and social service agencies.
The 2022-23 academic year represents a milestone as the 48th year that social work courses have been offered at LMU. Students who would like to be a member of a dynamic and challenging profession that focuses on improving the quality of life for individuals of all ages, families, and their communities, are right at home in the social work major.
"People become social workers because they have a strong desire to help others and make our society a better place to live for all," said Ann-Marie Buchanan, PhD, associate professor of social work and chair of the social work program.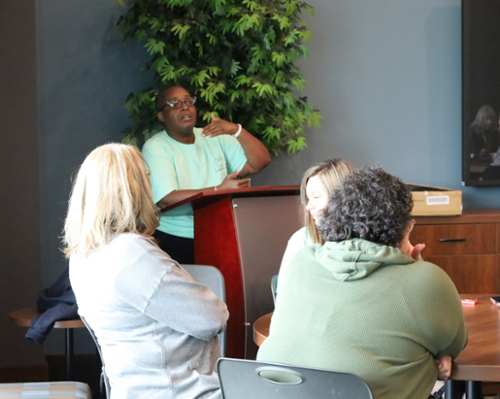 Social work is one of the fastest growing professions in the United States, according to the Bureau of Labor Statistics (BLS). There are almost 720,000 professional social workers in our nation, but that number is expected to rise to almost 800,000 by 2030, BLS said.
The LMU Social Work program provides students with the academic preparation and practical experience needed to start work immediately after graduation as an entry-level generalist social worker or to enter graduate school. Most students complete this professional program in the four semesters of their junior and senior years. The program is accredited by the Council on Social Work Education (CSWE), the national accrediting organization for baccalaureate and master's social work programs in the United States. The program has an advisory council composed of social work practitioners who serve as guest speakers for classes and special events, admission committee members, field supervisors and adjunct instructors.
Students in LMU's Social Work program are given opportunities to build their resumes through volunteer work and internships. They are instructed and mentored by experienced and licensed faculty members, including Buchanan, Kay Paris, PhD, professor of social work, and Kristy Lee, MSW, assistant professor of social work and field coordinator.
Social work began more than a century ago. The profession can trace a large part of its origins to Jane Addams and Ellen Gates Star, who in 1889 opened Hull House in Chicago to provide social services to the area, which had a large immigrant population.
Other social work pioneers include anti-lynching advocate and women's rights activist Ida B. Wells and George Edmund Haynes, a social worker who was co-founder of the National Urban League. In the 1960s, past president of the National Association of Social Workers (NASW) Whitney M. Young, Jr., worked in collaboration with President Johnson and other leaders during the turbulent Civil Rights era to break down the barrier of employment discrimination so Black people could get access to better paying jobs.
Social workers have helped drive significant, positive changes in our nation. Frances Perkins, the first female Labor Secretary during the Great Depression, and others helped secure benefits we continue to see used today, such as the 40-hour work week, minimum wage and Social Security benefits.
"Social workers touch millions of lives each day and it is likely a social worker at some time will assist you, a family member, or a friend. They can help you find the resources you need," said Buchanan. "If you want a better relationship with your spouse, partner, children, or parents, a social worker can help you forge stronger connections. Are you living with depression, anxiety, or a substance use disorder? A social worker can help you overcome them and thrive."
Social workers work on the frontlines, helping clients get the health care they need and helping loved ones overcome grief and loss. They will continue to play a key role in helping people as this nation grapples with issues such as racism, economic uncertainty, deep political and cultural differences, and natural disasters fueled by global warming.
There is currently a shortage of social workers in schools and other sectors where they are vitally needed. They play critical roles in health care and mental health care.
"Each day, social workers break barriers in a plethora of innovative ways that help millions of Americans live their best lives," added Buchanan. "Social workers also work in politics and in communities to improve living conditions for all. During Social Work Month we urge you to educate yourselves about our amazing profession, thank the social workers in your lives and help support the profession."
For more information on the LMU Social Work program, contact Buchanan at [email protected]. Information can also be found at https://www.lmunet.edu/school-of-arts-humanities-and-social-sciences/undergraduate/social-work.
Lincoln Memorial University is a values-based learning community dedicated to providing educational experiences in the liberal arts and professional studies. The main campus is in Harrogate, Tennessee. For more information about the undergraduate and graduate programs available at LMU, contact the Office of Admissions at 423.869.6280 or email at [email protected].