LMU EVEP Accepting Dual Enrollment Credits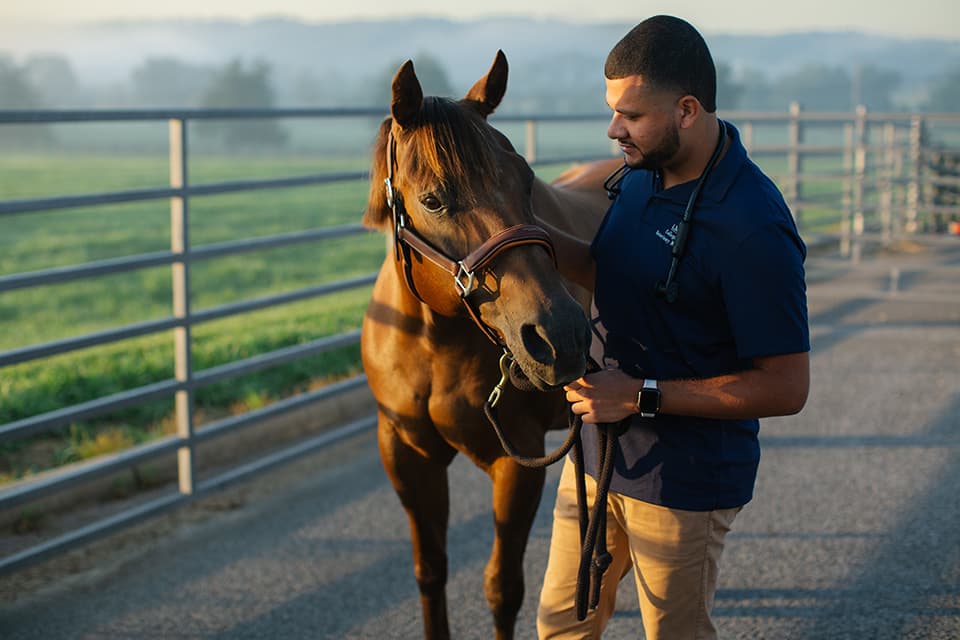 Lincoln Memorial University (LMU) Equine Veterinary Education Program (EVEP) leadership has approved an amendment allowing Advanced Placement (AP) and dual enrollment credits to count toward LMU degree requirements.
"Our purpose is to graduate practice-ready equine veterinarians at a reduced cost to the student," said Jim Heird, Ph.D., program co-director. "This adjustment to policy helps us fulfill that goal."
The EVEP is a unique program that includes 2.5 years of undergraduate coursework before the four-year DVM program at LMU-CVM. Students must have extensive equine experience before beginning the program. The curriculum includes paid summer internships, called Summer Immersive Experiences, at leading horse farms and veterinary practices around the country.
"There is an urgent need for qualified equine veterinarians, and those with AP and dual enrollment credit can now further accelerate their pathway through school, " said program co-director Eleanor Green, DVM, ACVIM, ABVP.
The application for Fall 2023 is open, and admissions are rolling. Interested applicants are encouraged to contact [email protected] with questions about eligibility.
Lincoln Memorial University (LMU) is a values-based learning community dedicated to providing educational experiences in the liberal arts and professional studies. The LMU-Richard A. Gillespie College of Veterinary Medicine is located on LMU's main campus in Harrogate, Tennessee, with additional academic facilities in nearby Lee County, Virginia. LMU-CVM is an integral part of the University's medical programs and provides real-world, community-based education in a collaborative learning environment. For more information about LMU-CVM, call 1.800.325.0900, ext. 6600 or visit us online at vetmed.LMUnet.edu.