LMU-CVM Shelter Medicine Club Hosts CatSnip TNR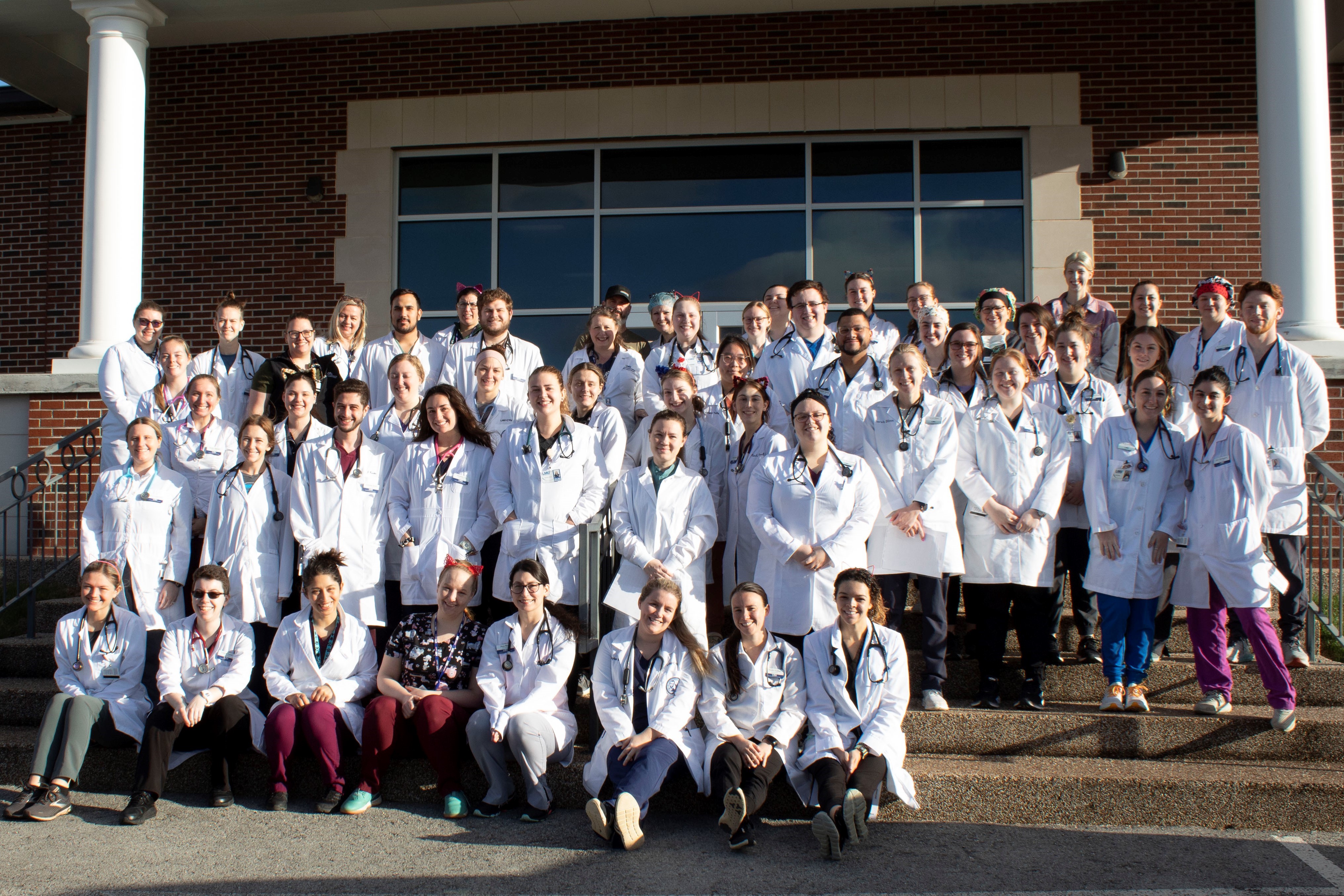 The Lincoln Memorial University-Richard A Gillespie College of Veterinary Medicine (LMU-CVM) Shelter Medicine Club hosted the first CatSnip TNR event since the COVID-19 pandemic on March 4 at the DeBusk Veterinary Teaching Center (DVTC) in Ewing, Virginia. In total, 45 feral and community cats were trapped, sterilized, vaccinated, and returned to their colonies.
The LMU-CVM students practiced physical examinations and provided supportive care for the cats before and after surgery; LMU-CVM faculty and fourth-year students on clinical rotations performed the spays and neuters. The CatSnip TNR event was made possible by a grant from the Association of Shelter Veterinarians. Shelter Medicine Club President Faith VanLandingham and faculty adviser Dawn Spangler, DVM, MS, DACVPM, coordinated the event, with help from LMU-CVM faculty, staff, and student volunteers, as well as passionate community members including 47 student volunteers and 14 community members who helped trap free-roaming cats.
"We hope to make this a regular event," said Spangler. "The students have a great time and learn how important this service is to communities. Aside from the spays, students do all of the work, with faculty and staff oversight."
A humane way to reduce the overall population of feral cats in the area by sterilizing those that live their lives independent of people is known as TNR (trap-neuter-return). With limited local shelter space for cats, especially ones that do not want to be pets, TNR stops the breeding cycle and frees up resources for friendly, homeless cats. A critical component of TNR is returning the cats to their colonies, where dedicated community members provide food and monitor their health. As a result of TNR efforts, nuisance behaviors such as spraying, yowling, and fighting decrease, along with an overall decrease in the feral cat population. The cats' physical health and welfare noticeably improve as they generally gain weight and have an improved hair coat. In addition, they are vaccinated for rabies and other infectious diseases, which helps protect them, the humans, and pets of their community.
Lincoln Memorial University (LMU) is a values-based learning community dedicated to providing educational experiences in the liberal arts and professional studies. The LMU-Richard A. Gillespie College of Veterinary Medicine is located on LMU's main campus in Harrogate, Tennessee, with additional academic facilities in nearby Lee County, Virginia. LMU-CVM is an integral part of the University's medical programs and provides real-world, community-based education in a collaborative learning environment. For more information about LMU-CVM, call 1.800.325.0900, ext. 6600 or visit us online at vetmed.LMUnet.edu.