Malskis Receives AVMA Legacy Scholarship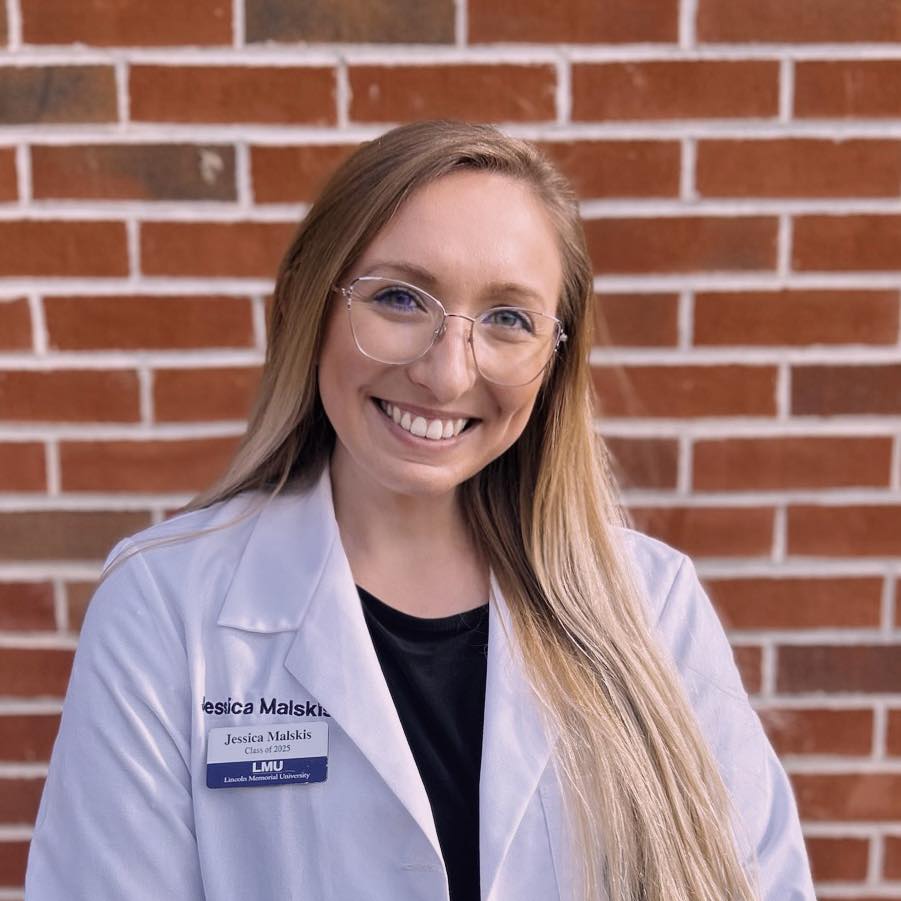 Lincoln Memorial University-Richard A. Gillespie College of Veterinary Medicine (LMU-CVM) student Jessica A. Malskis, Class of 2025, has been selected to receive the American Veterinary Medical Foundation (AVMF) Auxiliary to the AVMA Legacy Endowed Scholarship.
"This scholarship will allow me to participate in externship opportunities closer to home this summer, so I can begin networking back in New England, where I ultimately look to practice as a veterinarian, without worrying about the costs of traveling from Tennessee," Malskis said. "I am so grateful to be a recipient of this award. I look forward to growing as a professional in this field through the opportunities these funds have allowed me and one day having the opportunity to give back to future veterinary students in a similar capacity."
Malskis serves as SGA Class President, Class of 2025, SVECCS Public Relations Representative, Immunology and Basic Pharmacology Tutor, LMU-CVM Student Ambassador, Graduate Research Assistant, and Student Animal Caretaker.
The AVMF is extremely proud to offer the Auxiliary to the AVMA Legacy Endowed Scholarship Program, which was created in recognition of the AVMF's long-standing relationship with the Auxiliary to the AVMA. They are committed to helping offset the cost of veterinary medical education. The Auxiliary will be awarding $1,000 scholarships to 2nd- or 3rd-year students who possess strong commitment to academics with a minimum GPA of 2.5 and are serving in a leadership role with university-affiliated or non-university-affiliated organizations.
Lincoln Memorial University (LMU) is a values-based learning community dedicated to providing educational experiences in the liberal arts and professional studies. The LMU-Richard A. Gillespie College of Veterinary Medicine is located on LMU's main campus in Harrogate, Tennessee, with additional academic facilities in nearby Lee County, Virginia. LMU-CVM is an integral part of the University's medical programs and provides real-world, community-based education in a collaborative learning environment. For more information about LMU-CVM, call 1.800.325.0900, ext. 7150 or visit us online at vetmed.LMUnet.edu.