LMU Announces Tampa Physician Assistant Program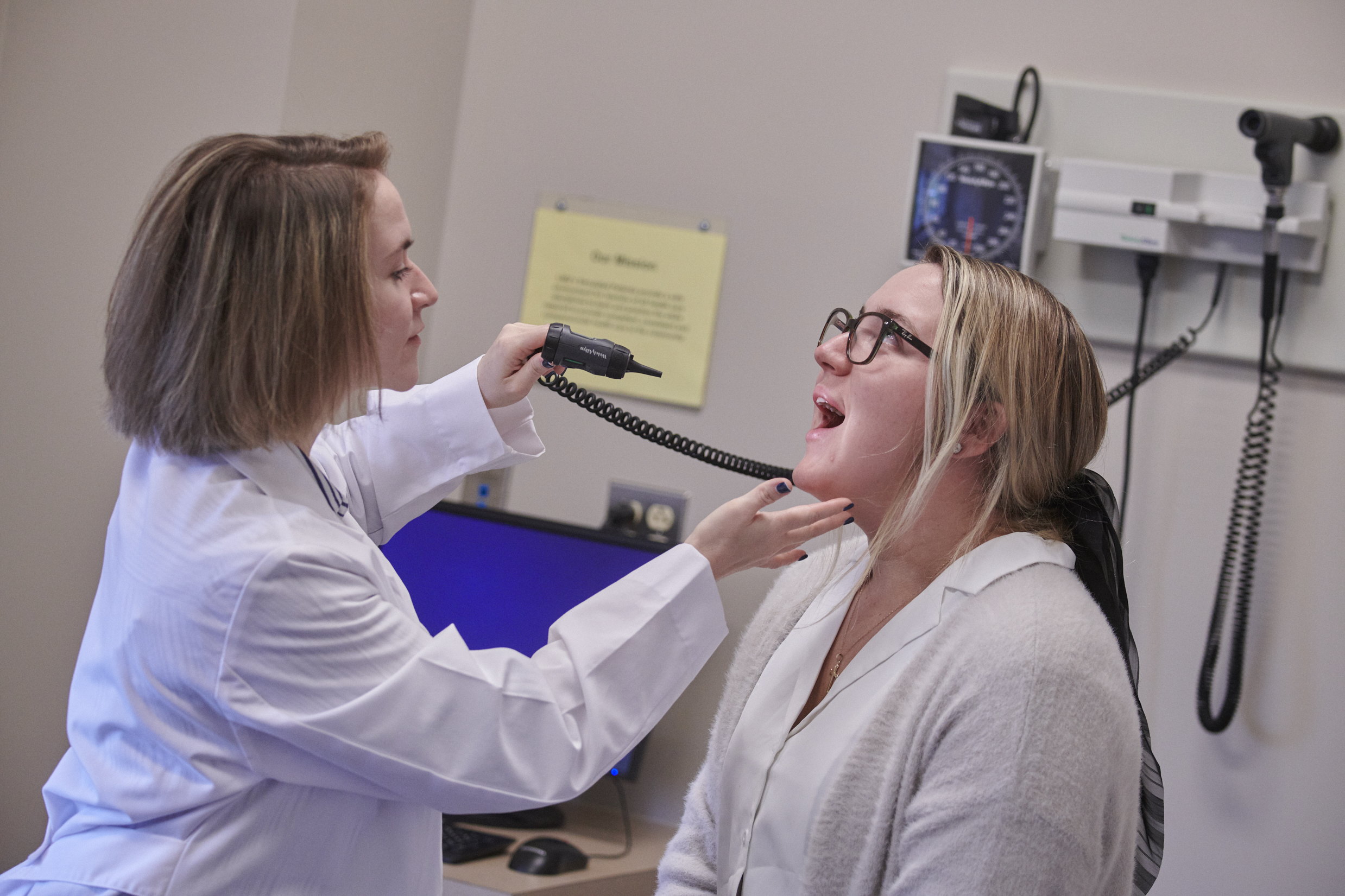 The Lincoln Memorial University-School of Medical Sciences (LMU-SMS) is excited to announce a new Physician Assistant (PA) program at Tampa, Florida. The inaugural cohort will begin classes January 2024.
The LMU-Tampa PA program is LMU's third PA program. Students who are enrolled will pursue a full-time, 24-month curriculum that leads to the Master of Medical Science degree in Physician Assistant Studies. The program is led by Assistant Dean Jennifer Harrington, DMS, PA-C, DFAAPA. Harrington has served as a faculty member in the Harrogate program since 2010. The new program will have more than 13 faculty members with over 180 years of combined clinical experience.
"The LMU Tampa PA Program is unique because it offers medical Spanish in all six semesters and allows students opportunities throughout their educational experience to serve patients from medically underserved communities," said Harrington. "Graduates of the program will be well equipped to care for culturally diverse patient populations."
Located in the University Square region of Tampa, the program enrollment is expected to be 100 students per cohort. The program is designed to educate PAs to practice primary care medicine with competence, professionalism, and compassion, and to develop students into medical professionals caring for medically underserved and culturally diverse populations.
During the didactic year conducted on campus, students will receive education in basic medical sciences, clinical skills, clinical medicine, and other topics influencing medical care to lay the foundation for the clinical year. Unique to the program, students are taught medicine in a modular format, from anatomy and pathophysiology to diagnosis and treatment, integrating a medical Spanish language course to enhance communications.
The clinical year is conducted in outpatient and hospital settings with licensed medical providers serving as preceptors. Students will have a four-week transition to clinical practice course followed by nine supervised clinical experiences. Halfway through the year, students will return to campus for a two-week mid-year evaluation followed by a two-week course in serving underserved populations.
According to the Bureau of Labor Statics website "Employment of physician assistants is projected to grow 28 percent from 2021 to 2031, much faster than the average for all occupations."
For more information about the program please contact the Program's Admissions Coordinator, Susan Owens, at [email protected].
The Centralized Application Service for Physician Assistants (CASPA) application will open on April 27, 2023, for the 2023/2024 Admissions cycle. The deadline for applicants to submit their CASPA application is November 1, 2023, for the class that will begin in January 2024.
LMU Tampa PA Program ARC-PA Accreditation Statement (A3.12a)
The Lincoln Memorial University Tampa PA Program has applied for Accreditation - Provisional from the Accreditation Review Commission on Education for the Physician Assistant (ARC-PA). The Lincoln Memorial University Tampa PA Program anticipates matriculating its first class in January 2024, pending achieving Accreditation - Provisional status at the June 2023 ARC-PA meeting. Accreditation - Provisional is an accreditation status granted when the plans and resource allocation, if fully implemented as planned, of a proposed program that has not yet enrolled students appear to demonstrate the program's ability to meet the ARC-PA Standards or when a program holding accreditation-provisional status appears to demonstrate continued progress in complying with the Standards as it prepares for the graduation of the first class (cohort) of students.
Established in 2019, LMU-SMS is home to LMU's PA program with a primary care focus at the main campus in Harrogate, a PA program with a surgical focus at LMU-Knoxville, the online Doctor of Medical Science (DMS) program, and the Bachelor of Medical Laboratory Science (MLS) program offered online or seated in Harrogate. The school supports the University's mission of service to Appalachia and other underserved areas by maintaining high quality medical education and supporting student success.