LMU Set to Confer Nearly 200 Degrees at Fall Commencement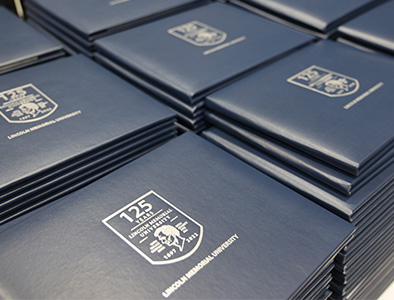 Lincoln Memorial University (LMU) will hold its Fall Commencement Exercises at 10 a.m. in Tex Turner Arena on Saturday, December 10, 2022.
President Clayton Hess will confer 32 associate, 112 baccalaureate, 97 graduate, 33 educational specialist and 17 professional degrees during the ceremony. Additionally, the University will host two other graduation ceremonies later in the week. LMU will celebrate Caylor School of Nursing graduates at the LMU-Tampa location on Wednesday, December 14 and Master of Medical Science in physician assistant studies and Doctor of Medical Science graduates from the School of Medical Sciences on Saturday, December 17 in Knoxville.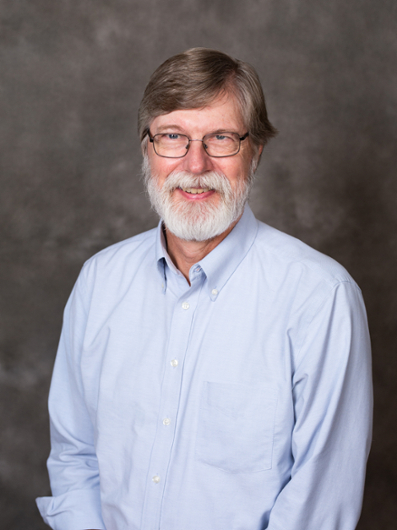 Dr. Michael Toomey, the 2022 recipient of LMU's Houston Award for Teaching Excellence, will deliver the commencement address. Toomey retired from the University in July 2022, following nearly 15 years of service. The Houston Award honored his exemplary professional teaching achievements characterized by clear, abundant, and persistent demonstration of high standards of teaching. Toomey served as a member of the faculty of the Paul V. Hamilton School of Arts, Humanities and Social Sciences from 2008-2022. He climbed the ranks from adjunct to full-time faculty member and proceeded to serve as assistant professor, associate professor and professor of history. During the last five years he took on additional administrative roles including department head and assistant dean. Toomey also served on enrollment management and coordination committees as well as the fundraising review committee. He has contributed chapters to many peer-reviewed books, authored articles and given professional presentations. His research and teaching interests include American frontier history, Tennessee history, Native American history and Appalachian history. Prior to joining the faculty at LMU, Toomey served as managing editor of the Journal of East Tennessee History and curator of history for the East Tennessee Historical Society. He also served in administration and taught at Knoxville College. Toomey began his career as a teaching associate in the department of history at the University of Tennessee, Knoxville. Toomey earned a bachelor's degree in history from the University of Tennessee at Chattanooga and holds master's and PhD degrees in history from the University of Tennessee-Knoxville.
A clear bag policy will be in effect for the ceremony. The 2022 Fall Commencement Exercises will be streamed live (https://portal.stretchinternet.com/lincolnmemorialevents/index.htm) on LMU's website and can be viewed on demand for anyone who can not attend in person.
Lincoln Memorial University is a values-based learning community dedicated to providing educational experiences in the liberal arts and professional studies. The main campus is located in Harrogate, Tennessee. For more information about the undergraduate and graduate programs available at LMU, contact the Office of Admissions at 423-869-6280 or email at [email protected].