LMU-CVM Doggie Olympics Raises Money for Local Shelters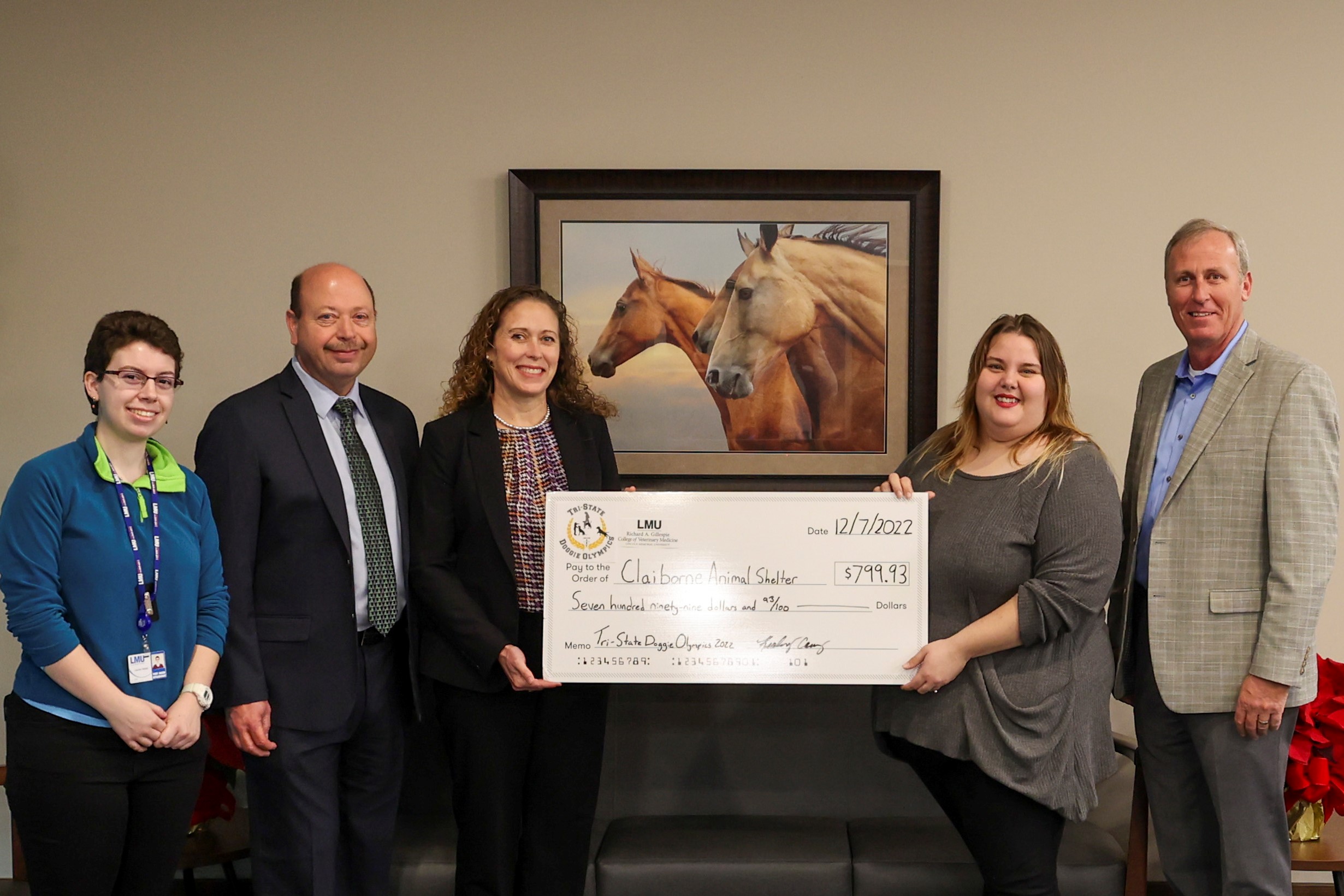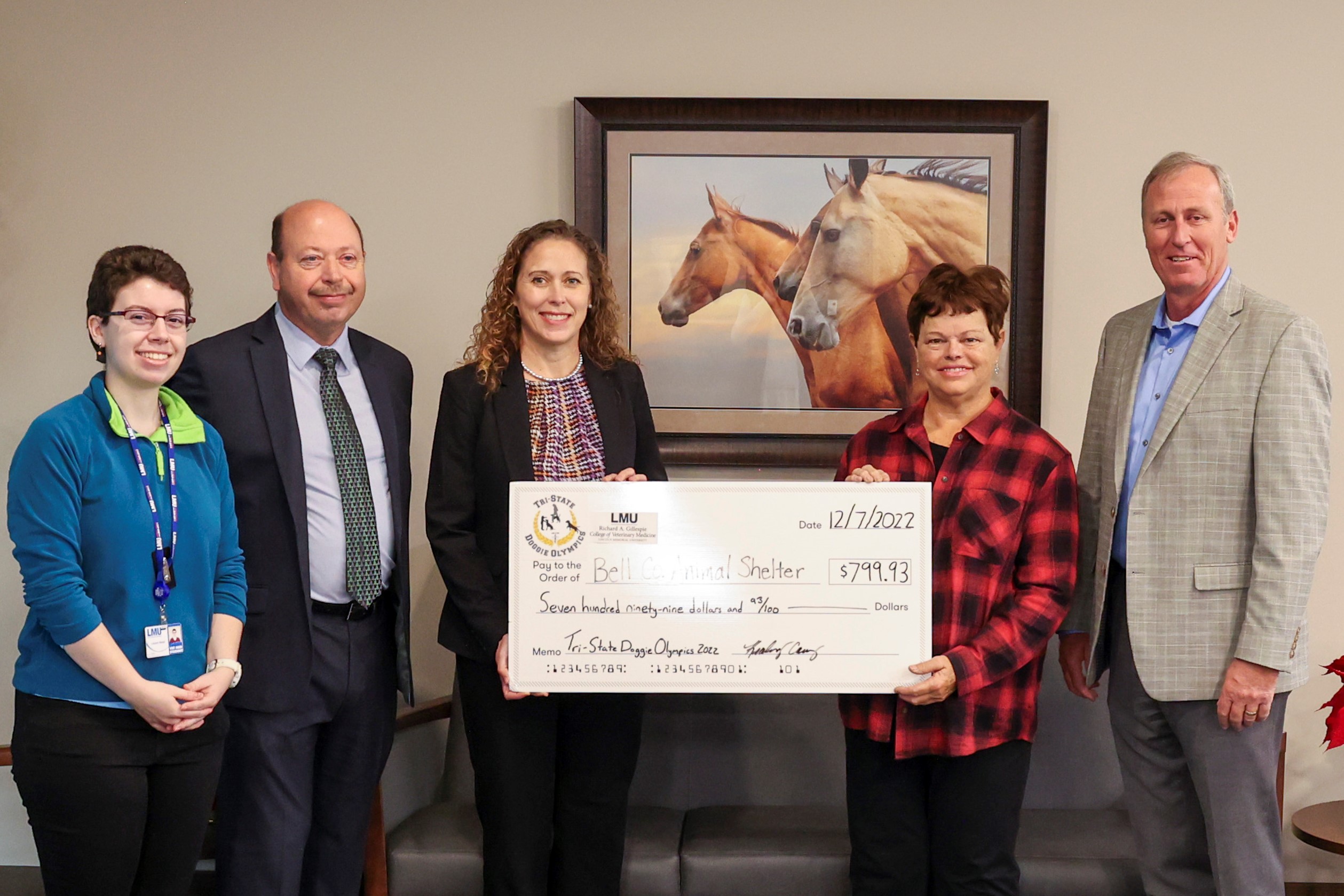 The Lincoln Memorial University-Richard A. Gillespie College of Veterinary Medicine (LMU-CVM) held the inaugural Tri-State Doggie Olympics on October 1 at the Claiborne County Animal Shelter Dog Park in New Tazewell, Tennessee. Approximately $1,600 was raised and presented to the Claiborne County Animal Shelter and Bell County Animal Shelter.
Claiborne County Mayor, Joe Brooks, who took part in officiating the event said he was happy to see the community partnerships between the university.
"We really appreciate the support the shelters provide for the university as a whole and our community," said LMU-CVM Associate Dean Dr. Kimberly Carney. "They take our students as volunteers and let them bring in lots of toys and supplies."
LMU-CVM student event coordinator Lauren Natali, MS, organized the event and called it a great success.
"Both shelters have several programs for utilizing these funds, from furthering community programs, encouraging enrichment, helping pay for veterinary expenses, or even making necessary repairs to continue daily operations," said Natali.
Banfield Pet Hospital, the most extensive general veterinary practice in the United States, made a generous donation to support the Doggie Olympics. Banfield Pet Hospital is committed to the human-animal bond and sees this event as a great way to build community and help the shelters.
Lincoln Memorial University (LMU) is a values-based learning community dedicated to providing educational experiences in the liberal arts and professional studies. The LMU-College of Veterinary Medicine is located on LMU's main campus in Harrogate, Tennessee, with additional academic facilities in nearby Lee County, Virginia. LMU-CVM is an integral part of the University's medical programs and provides real-world, community-based education in a collaborative learning environment. For more information about LMU-CVM, call 1.800.325.0900, ext. 7150 or visit us online at vetmed.LMUnet.edu.