Ray Named Doctor of Business Administration Program Director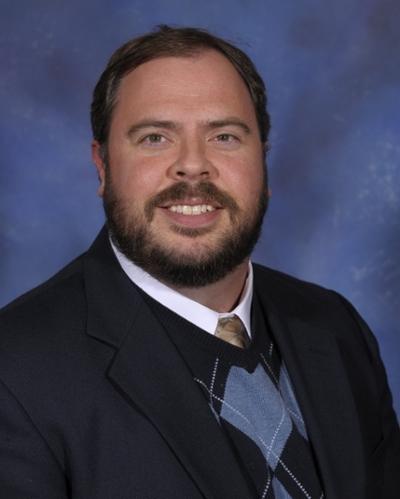 Lincoln Memorial University (LMU) School of Business Interim Dean Kelsey Metz has named Joshua Ray, MBA, PhD, as director of the Doctor of Business Administration (DBA) program.
Ray joins LMU after teaching at the university level for over 15 years, most recently at Tusculum University in Greeneville, Tennessee, as director of the Pioneer Master of Business Administration (MBA) program. During his career in higher education Ray has also been involved in leadership development and consulting. He has conducted studies in nonprofit, local government, military and small and large organizations.
He earned a Bachelor of Arts (BA) in Economics in 2001 and a PhD in Organizations and Strategy in 2011 from the University of Tennessee in Knoxville (UTK). In 2020 he obtained an MBA from Tusculum.
Ray's teaching and research interests revolve around strategy, leadership, entrepreneurship and research methods, particularly visual methods. His writing has been featured in numerous publications, including journals and textbooks. He has provided technical reports for government organizations and the military, and has had research projects funded by both. In addition to his publications and research, Ray has presented at conferences on subjects such as management, organizational behavior and network development.
At the university level Ray has served as associate professor of management, assistant professor of management and program chair for marketing and management at Tusculum. He has experience as a lecturer in management, human resource management and organizational behavior at UTK. His professional experience outside the field of classroom teaching includes serving as assistant director for the leadership development program at UTK since 2013.
Among his business and academic honors Ray has been named to the Golden Key Honor Society, Phi Kappa Phi Honor Society and Beta Gamma Sigma.
Ray is married with two daughters and enjoys reading, sports and the outdoors.
LMU's DBA program is intended for upwardly mobile professionals and recent MBA graduates with exceptional academic backgrounds. The degree, completely online, is offered with a management or marketing concentration. For information on the program visit https://www.lmunet.edu/school-of-business/academics/graduate-programs/doctor-of-business-administration-dba/index.  
Lincoln Memorial University is a values-based learning community dedicated to providing educational experiences in the liberal arts and professional studies. The main campus is in Harrogate, Tennessee. For more information about the undergraduate and graduate programs available at LMU, contact the Office of Admissions at 423.869.6280 or email at [email protected].