Dr. David Heath Inducted into LMU Professional Hall of Fame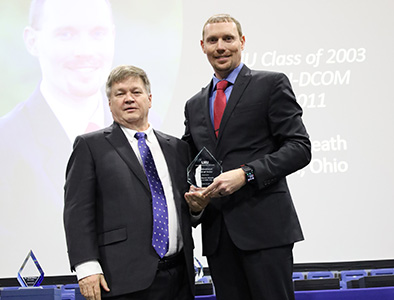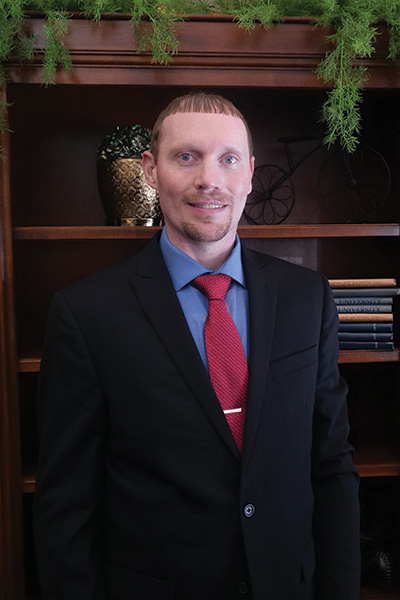 Lincoln Memorial University (LMU) inducted the Class of 2022 into its Educators', Literary and Professional Halls of Fame during Homecoming celebrations earlier this month. Dr. David Heath, an emergency medicine physician, was enshrined into the Professional Hall of Fame on Saturday, October 8.
Heath currently practices in Massillon, Ohio, where he affiliates with Southeastern Ohio Regional Medical Center. He has more than 11 years of experience practicing medicine and has pursued excellence in his professional field by becoming a fellow in both the American College of Emergency Physicians and the American Academy of Emergency Medicine. He is the first known individual to hold a doctorate in both osteopathic medicine and athletic training.
Heath is a native of Claiborne County and graduated from the J. Frank White Academy before enrolling at LMU in 1999. He earned his Bachelor of Science in 2003 and went on to earn a Master of Science from the University of Tennessee-Chattanooga before enrolling as a member of the inaugural class of LMU-DeBusk College of Osteopathic Medicine, graduating in 2011. Heath earned a Doctor of Athletic Training from A.T. Still University in 2020.
Heath completed an emergency medicine residency at the Cleveland Clinic where he served as chief resident and received the Outstanding Resident Faculty Award from the Ohio University-Heritage College of Osteopathic Medicine. Heath also was named the Outstanding Resident of the Year by the American Osteopathic Foundation, making him the first LMU-DCOM alumni to receive a national award. Heath earned the Algernon Sydney Sullivan Award at LMU as an undergraduate and has been honored with the Dr. R. Martin Peters Young Alumnus of the Year Award.
Heath has served on the LMU-DCOM alumni board and served the organization as president. He also has represented LMU-DCOM on the LMU National Alumni Board. Heath and his wife Amanda reside in Massillon, Ohio. 
To be considered for induction into the Halls of Fame, the nominee must be an alum of LMU or an employee with at least 10 years of service. They must have been active in their area of expertise for a minimum of 10 years and made contributions or significant achievements in their field.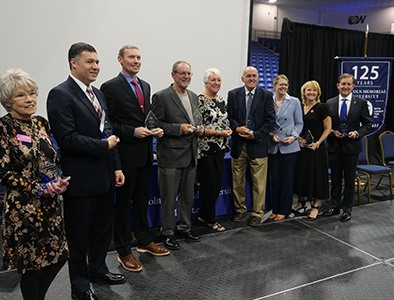 Lincoln Memorial University is a values-based learning community dedicated to providing educational experiences in the liberal arts and professional studies. The main campus is in Harrogate, Tennessee. For more information about the undergraduate and graduate programs available at LMU, contact the Office of Admissions at 423-869-6280 or email at [email protected].