Christy Graham Inducted into LMU Professional Hall of Fame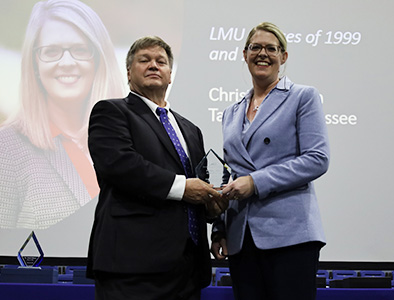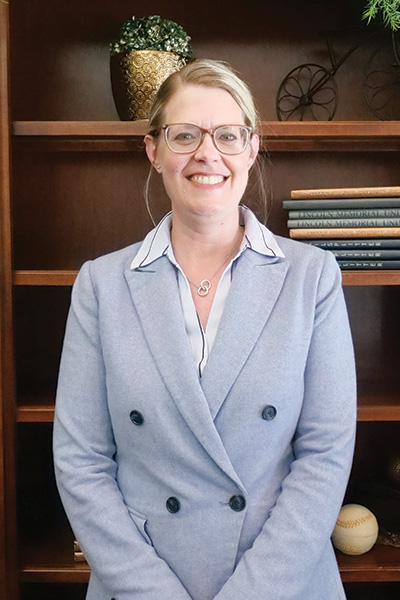 Lincoln Memorial University (LMU) inducted the Class of 2022 into its Educators', Literary and Professional Halls of Fame during Homecoming celebrations earlier this month. LMU Executive Vice President for Finance Christy Graham was enshrined into the Professional Hall of Fame on Saturday, October 8.
Graham has dedicated almost her entire professional career to serving the financial operations of her alma mater. She joined the University in 1997 and has served as the director of financial aid, controller, assistant vice president for finance, financial analyst, vice president for finance and executive vice president for finance during her tenure. Along the way she has also served as a full-time faculty member and adjunct faculty in the LMU School of Business.
In her current role, Graham oversees the University's accounting, investments, purchasing, information systems, construction, physical plant, financial aid, human resources, risk management, police and security, food service and bookstore operations. She has played an integral role in planning for the University's tremendous growth over the past decade and securing financing for capital projects.
Graham has been described as competitive, optimistic, efficient and very precise while being lauded for her industrious, resourceful and innovative approach to her work on behalf of LMU.
Graham earned a bachelor of business administration and master of business administration from LMU, a master of accountancy from Golden Gate University and currently holds candidate status in the higher education leadership PhD program at Indiana State University.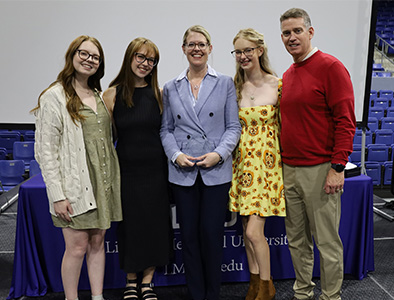 Graham and her husband, Eddie, reside in Tazewell. They have three daughters, Ali, Kenzie and Anna.
To be considered for induction into the Halls of Fame, the nominee must be an alum of LMU or an employee with at least 10 years of service. They must have been active in their area of expertise for a minimum of 10 years and made contributions or significant achievements in their field.
Lincoln Memorial University is a values-based learning community dedicated to providing educational experiences in the liberal arts and professional studies. The main campus is in Harrogate, Tennessee. For more information about the undergraduate and graduate programs available at LMU, contact the Office of Admissions at 423-869-6280 or email at [email protected].