LMU Honors Pillion, Whitaker and Patton with Alumni Awards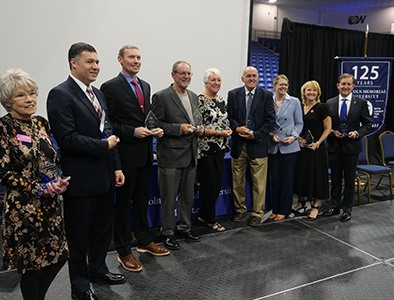 Lincoln Memorial University (LMU) honored three graduates with its highest alumni honors during the Homecoming celebration earlier this month. Dr. Todd Pillion '96, was honored with the Dr. Charles Holland Alumnus of the Year award, Nancy Neely Whitaker '77, earned the Nancy Rogers Leach Volunteer of Year award and Noah Patton, '10, JD'19, was named the Dr. R. Martin Peters Young Alumnus of the Year.
The Dr. Charles Holland Alumnus of the Year award is given each year to the individual who best personifies the qualities and character of Abraham Lincoln. The award, which is named for the 2013 winner, Dr. Charles Holland, is presented to a man or woman who embodies persistence, dedication in support of people and their freedoms and an obvious dedication to the mission and purpose of LMU. The award goes to a person who has achieved recognition in his or her professional life and who is an ambassador of goodwill and active in alumni activities.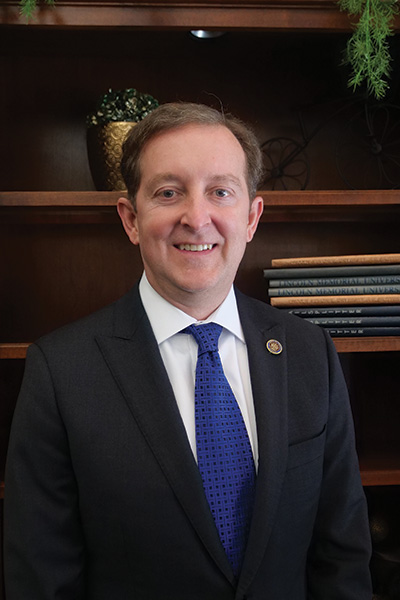 A native of Lee County, Virginia, Pillion grew up working on his family's farm which helped him pay for his college education. He attended LMU, graduating in 1996, and went on to attend the Virginia Commonwealth University (VCU) School of Dentistry. While attending dental school, he was involved with the inception of the Wise Remote Area Medical Clinic and Mission of Mercy project. Pillion also joined the Virginia Army National Guard and was commissioned as a Captain in the medical detachment. He completed a pediatric dental residency program at the University of Buffalo, serving as chief pediatric resident at Women and Children's Hospital of Buffalo. Following his residency, he returned to Southwest Virginia and opened a private pediatric practice. He holds Diplomate status from the American Board of Pediatric Dentistry. Today, Pillion serves the 40th district in the Senate of Virginia where he represents the city of Bristol and the counties of Grayson, Lee, Scott, Washington, Smyth (part), Wise (part), and Wythe (part). He serves on Senate committees including Education and Health, Transportation, General Laws, Rehabilitation and Social Services. Pillion is a member of the Certificate of Public Need, Higher Education, Health Professions, and Gaming subcommittees. In 2021, Pillion was appointed to the recently formed Virginia Opioid Abatement Authority and chairs the Health Sciences Committee of the LMU Board of Trustees. He and his wife, Amanda, reside in Abingdon with their four children, Virginia, Teddy, Henry and George. 
The Nancy Rogers Leach Volunteer of the Year award honors an individual who emphasizes generosity to his or her community by giving of resources, talents and time to improve the quality of life and contribute to the people in the community. The University believes that one of the major cornerstones of meaningful existence is service to humanity and this award, named for a woman with a tremendous spirit of generosity, celebrates an exemplary ambassador of LMU.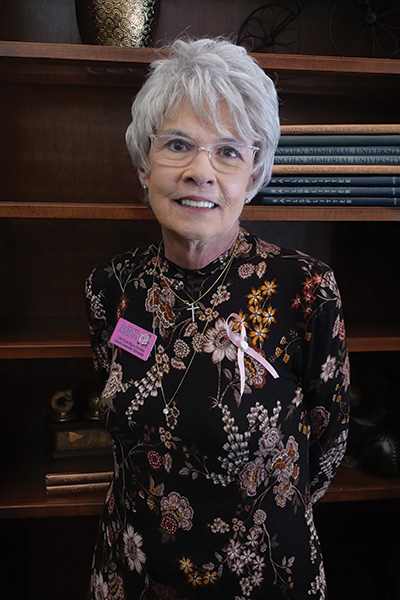 Whitaker embodies all the admirable qualities of a volunteer. She has passion and integrity, is reliable and a team player, and is an inspiration to others. Whitaker serves as an extension of the LMU Office of Alumni Services. For the last few years, she battled an illness that often places her in the presence of health care workers, many of whom are graduates of LMU. She has taken to keeping a bag of LMU swag with her and shares it with alumni and friends, to help spread the LMU brand. Whitaker regularly gathers her Delta Theta Sigma sorority sisters for lunch and other get togethers. The group started with three or four and has grown to 10 to 12. At the gatherings, Whitaker encourages her sisters to stay involved with LMU by joining the National Alumni Association and attending events such as Homecoming. Whitaker has served as an ambassador during the University's annual Founders Day of Giving campaigns and established an endowed scholarship for undergraduate students from her native Claiborne County. She and her husband, Edwin, reside in New Tazewell, Tennessee. The couple has three grown children and five grandchildren.
The Dr. R. Martin Peters Young Alumnus of the Year is named for a prolific supporter and ambassador for his alma mater. Peters even stepped in as interim president for one year in 1997. The award honors a recent graduate who embodies the same qualities for which Peters was known.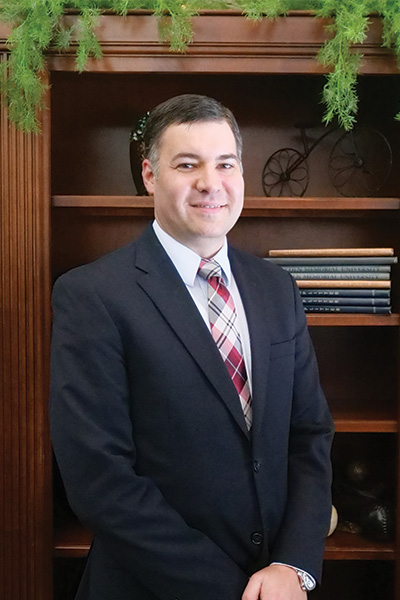 Patton earned an undergraduate degree from LMU in 2010 and embarked on a career in the oil and gas industry. That work kept the young husband and father away from his family more than he desired. He enrolled in the LMU Duncan School of Law, earning his Doctor of Jurisprudence degree in 2019. The support and scholarships he received during law school enabled him to earn his degree and return to his hometown where he continues to be a living example of LMU's mission. Patton was elected as the National Alumni Board representative to the LMU Board of Trustees during Homecoming. He practices law at Stanifer and Stanifer in New Tazewell. He and his wife, Candice, have three children, Bailey, Ruby and Nathaniel.
Pillion, Whitaker and Patton were honored during LMU's annual Homecoming celebration at the Educators', Literary and Professional Halls of Fame Induction and Alumni Awards Ceremony in Tex Turner Arena on Saturday, Oct. 8. The ceremony also included the induction of seven new Halls of Fame honorees.
Lincoln Memorial University is a values-based learning community dedicated to providing educational experiences in the liberal arts and professional studies.  The main campus is located in Harrogate, Tennessee. For more information about the undergraduate and graduate programs available at LMU, contact the Office of Admissions at 423-869-6280 or email at [email protected].