Master of Veterinary Clinical Care Partnering with BLEND Diversity Training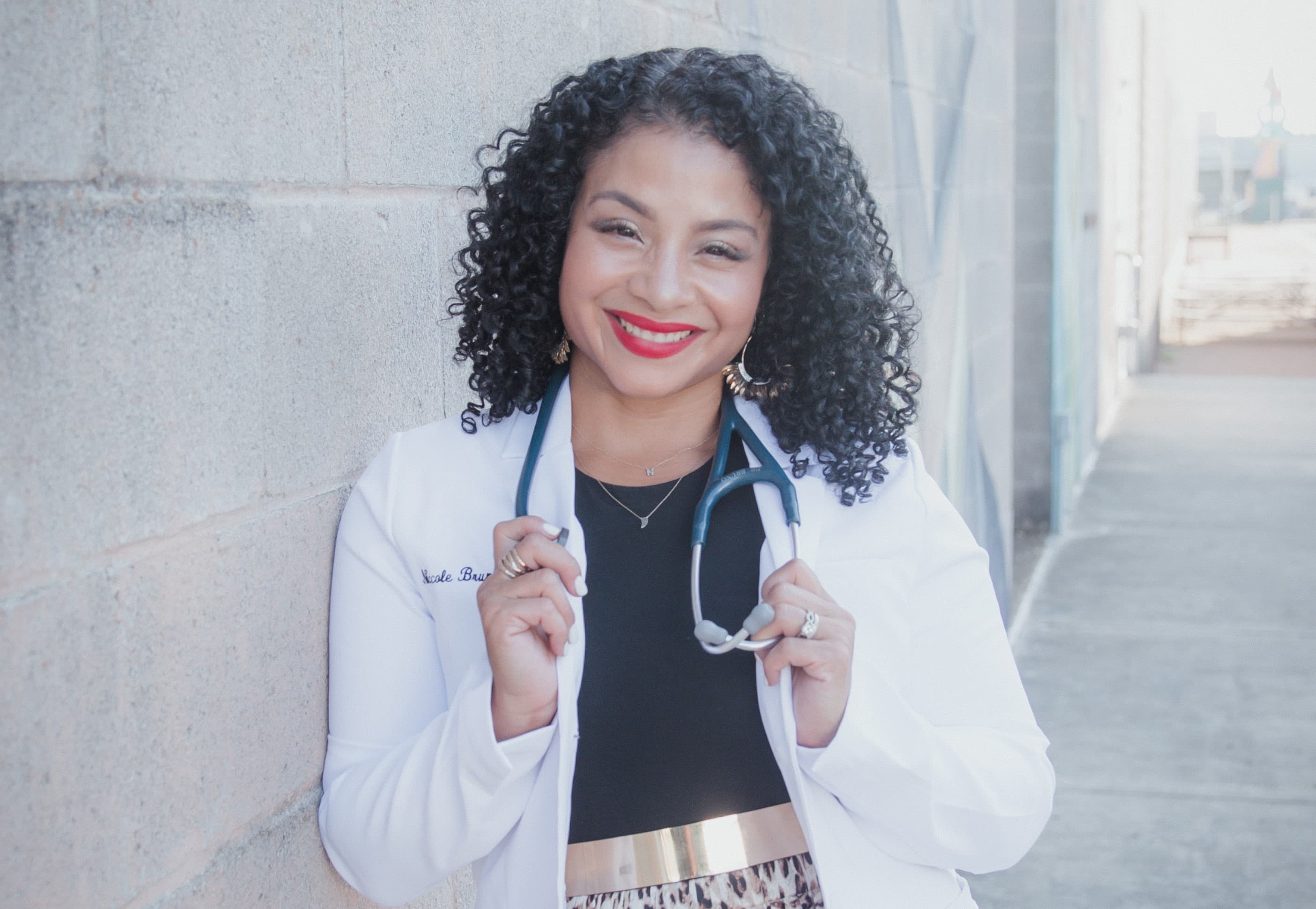 The Lincoln Memorial University-College of Veterinary Medicine (LMU-CVM) Master of Veterinary Clinical Care (MVCC) program is partnering with BLEND certification to train veterinary teams in diversity, equity, inclusion and belonging (DEIB).
"The veterinary profession is one of the least diverse professions in the country," said Associate Professor and MVCC Director Bonnie Price. "The U.S. population is becoming more diverse, and Gen Z is the most diverse generation in history. Veterinary medicine must diversify and support our workforce, build our professional knowledge of DEIB, and tailor veterinary health care to the cultural needs of all pet owners."
BLEND certification in DEIB provides training in context and in daily application to ensure healthy workplace culture. The pillars of blend focus on: building relationships, leadership, educate/equity, navigating the unknown and diversity, inclusion & belonging.  
"LMU-CVM is implementing an inclusive excellence initiative that will integrate diversity, equity, inclusion, and belonging into the curricula for all of its graduate and professional programs in order to produce career-ready graduates," said LMU-CVM Dean Stacy Anderson.
Dr. Niccole Bruno founded BLEND in 2020 from her lived experience as a BIPOC in veterinary medicine and in leadership. In spite of working in two diverse cities, New York City and Houston, Dr. Bruno worked in many hospitals where there was limited representation within veterinary teams, and it directly impacted patient care and hospital culture.  Creating environments where diversity in people, perspectives and ideas is valued and there is intention in creating sustainable solutions to foster inclusion is the first step in a BLEND mindset. 
"Credentialed technicians are important to hospital culture," said Bruno. "They are often undervalued and not invited to the table. Piloting this program this for first time in academics with a group of technicians aligns well with BLEND's mission."
In a time now coined as The Great Resignation, Bruno created BLEND to enhance workplace culture by fostering an environment of belonging and provide DEIB training in across all roles within the veterinary profession.
"Blend's goal is to ensure those who represent the backbone of our profession, from our veterinary technical leadership, DVM's, and all those on our hospital front lines, know they are valued, as their engagement is a direct impact on the bond veterinary medicine shares with our communities," Bruno said. "I am truly excited that BLEND has partnered with LMU in their inaugural Master of Veterinary Clinical Care program, as this is an opportunity to embed DEIB in academia for current leaders to change the scope of hospital culture."
LMU-CVM students have given heartfelt positive feedback about the program.
"I'm overjoyed to be a student at Lincoln Memorial University, which is partnering with companies like BLEND to help prepare and shape future leaders by putting DEIB into their curriculum," said Jessica M. Sewell.
To Jessica Hoff, DEIB is important in the veterinary community because of the need to open doors and open hearts to the ever-changing landscape of the world.
"As someone who wants to see diversity in the world as whole, being able to help make changes in the veterinary field as a starting place is very important to me," Hoff said.
As a Registered Veterinary Technologist who was born on Guam, Laressa Dimalanta, says she experiences the veterinary field lacking in terms of DEIB training and implementation.
"DEIB training brings awareness to our veterinary teams of each person's history, culture and traditions to allow each person to be their authentic self," Dimalanta said. "Being able to work in an environment that fosters the uniqueness of each individual will bring about positive results in team cohesiveness, collaboration, and compassion."
Crystal Schaeffer said embracing DEIB encourages empathy.
"DEIB training reminds me that we are all in this together," said Schaeffer. "Not only for the health of our profession, but also for the health of our communities."
The LMU MVCC is the first master of science program in the United States designed specifically for credentialed technicians to build on the knowledge and skills learned in AVMA CVTEA accredited programs. The curriculum was developed in partnership with an MVCC Advisory Board of specialist technicians, veterinary technician leaders, veterinary technician educators, veterinarians, and industry professionals to guide the program and ensure high standards for educational quality and value to the profession. The MVCC is a novel educational pathway for credentialed veterinary technicians to develop greater professional knowledge and skills through a fully online curriculum. The unique course design allows students to learn advanced principles of veterinary technology and nursing and bridge the knowledge gap between veterinary technician and veterinarian to improve health care team communication, patient and case management, and care coordination. The curriculum spans three semesters that may be taken at a student's own pace to achieve the 30 credits required for degree completion.
Lincoln Memorial University (LMU) is a values-based learning community dedicated to providing educational experiences in the liberal arts and professional studies. The LMU-College of Veterinary Medicine is located on LMU's main campus in Harrogate, Tennessee, with additional academic facilities in nearby Lee County, Virginia. LMU-CVM is an integral part of the University's medical programs and provides real-world, community-based education in a collaborative learning environment. For more information about LMU-CVM, call 1.800.325.0900, ext. 7150 or visit us online at vetmed.LMUnet.edu.