LMU-SMS Dedicates Classroom as Memorial to Rex Hobbs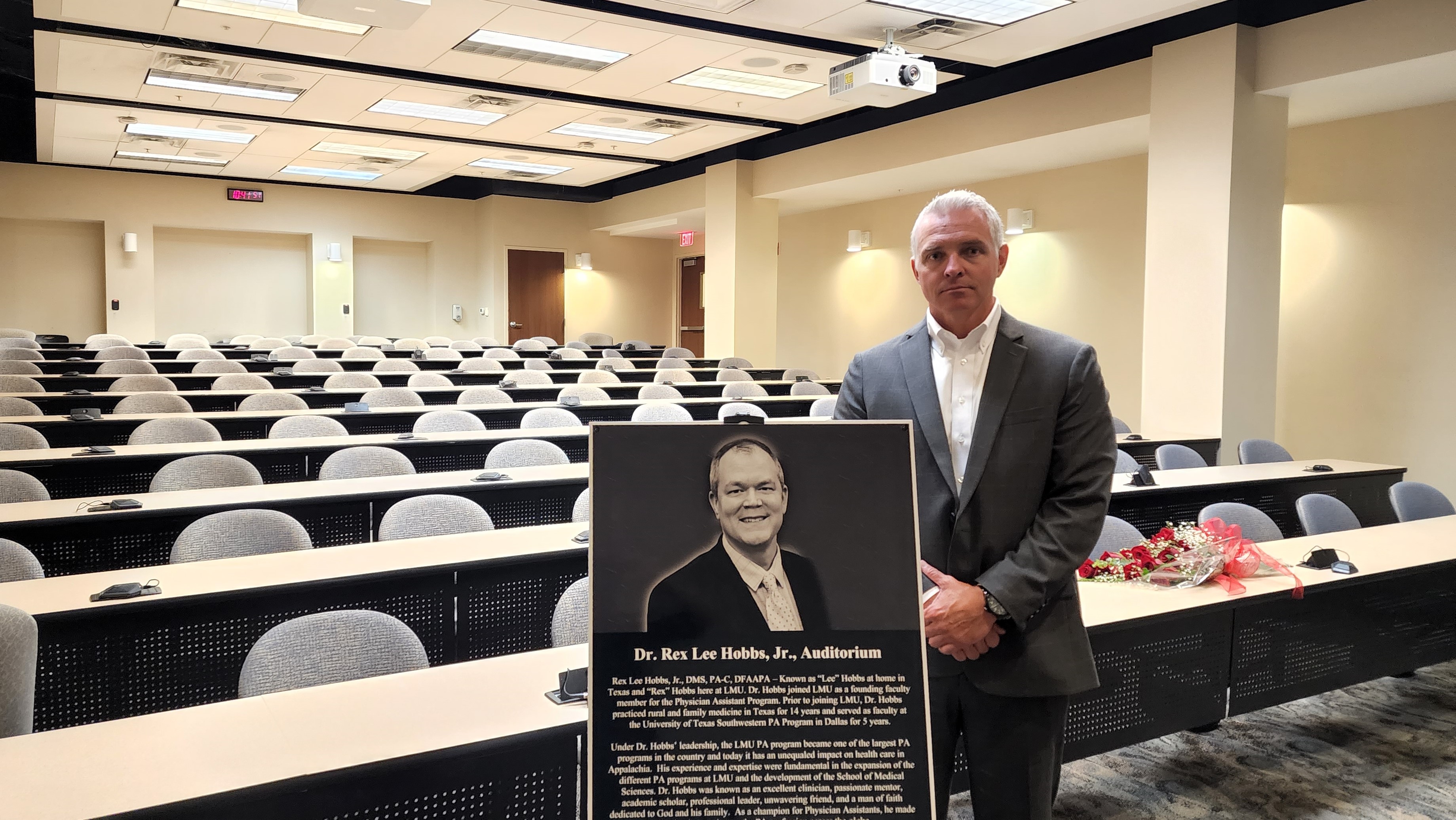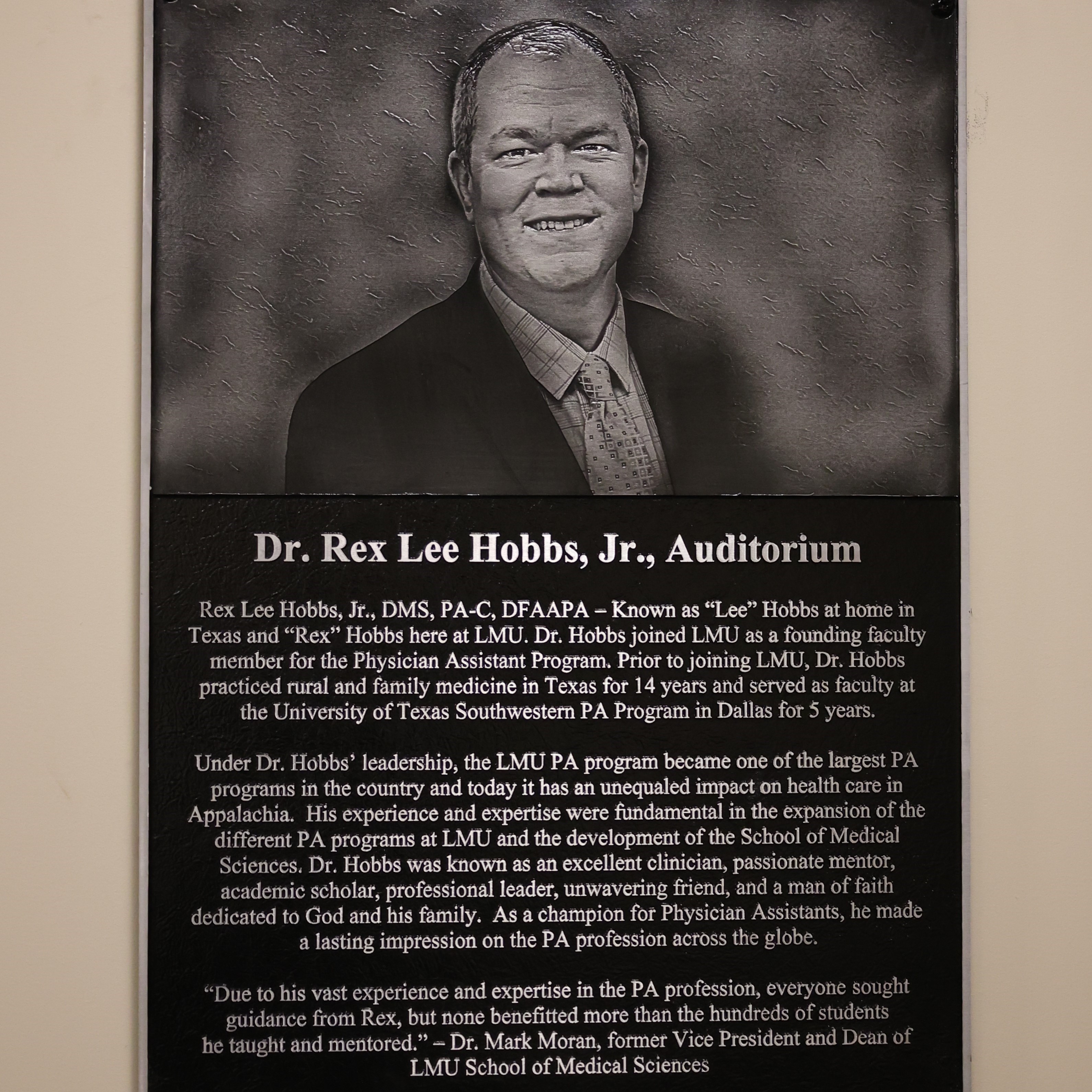 The Lincoln Memorial University-School of Medical Sciences (LMU-SMS) has honored the life and contributions of longtime Physician Assistant (PA) educator Rex L. Hobbs, DMS, MPAS, PA-C, with the dedication of the classroom where he delivered his lectures.
"Rex Hobbs made a lasting impression on the lives of so many students and colleagues in this program," said LMU-SMS Dean Michael Stephens. "We wanted to honor his memory for all his amazing contributions as a teacher and as a friend."
Hobbs, who was the associate dean of academic affairs at LMU-SMS, passed away on November 3, 2020, after a battle with cancer, at the age of 49. Hobbs was a founding faculty member of the LMU PA Program and was cherished by many. The dedication ceremony, held earlier this fall, included the presentation of a plaque that can be found outside Lincoln Memorial University-DeBusk College of Osteopathic Medicine (LMU-DCOM) Room 401. In attendance were Hobbs' family including his wife Michelle, son Lochlyn, daughter Laurel, and father, Rex Lee Hobbs, Sr. along with faculty and staff who worked alongside Hobbs.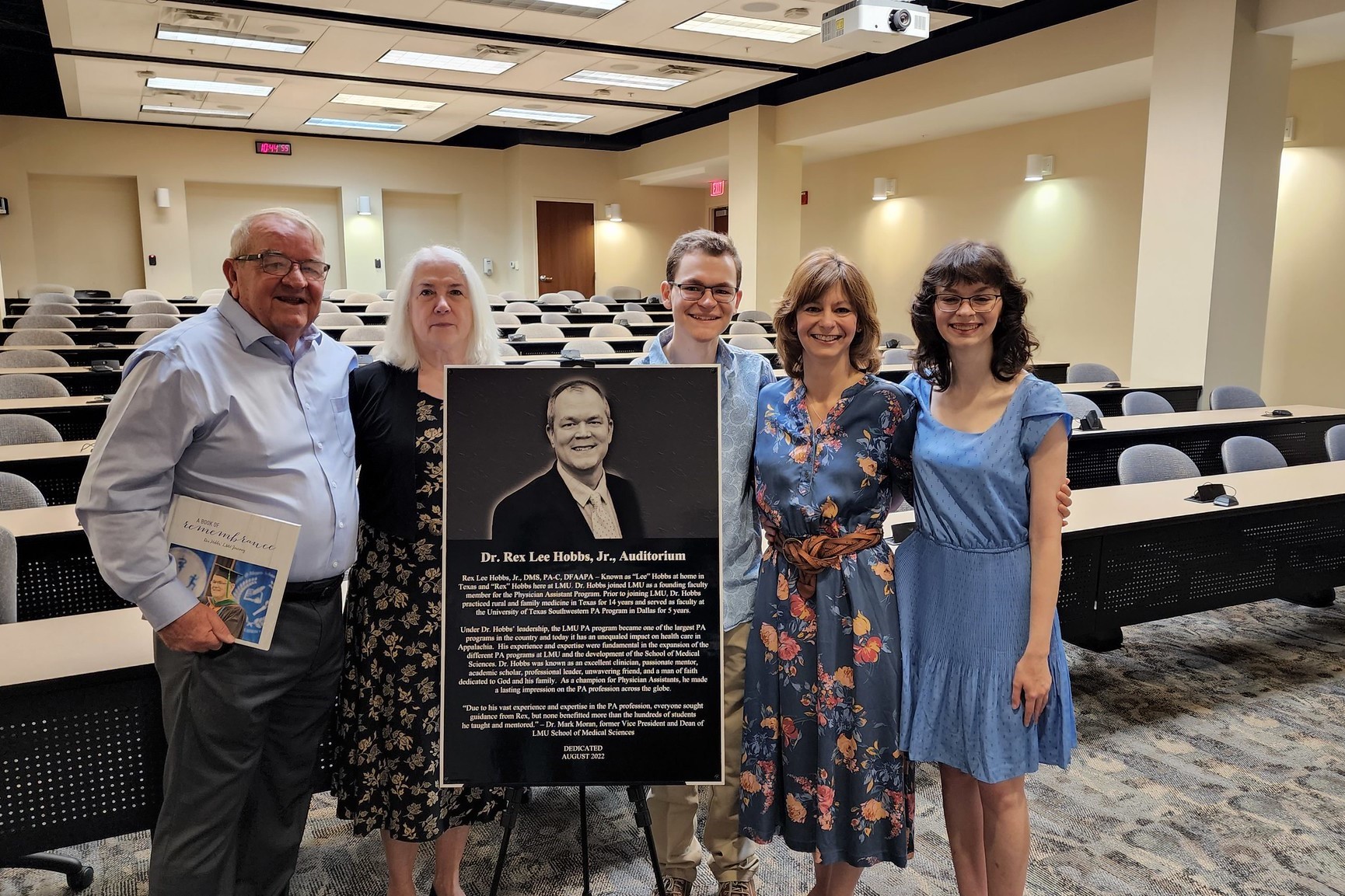 In 2009, Hobbs took on an additional position as senior lecturer for The University of Queensland (UQ) School of Medicine in Herston, Australia. He helped develop and deliver the curriculum for UQ while still teaching at LMU. The PA Programs at LMU and UQ had strong ties, thanks to Hobbs. Hobbs was also instrumental in helping LMU build a relationship with James Cook University in Townsend, Australia, where he served as an adjunct professor. In 2011, Hobbs was appointed assistant dean and program director for LMU's PA Program.
One of his assignments was to direct LMU-DCOM's original Center for Interprofessional Education (IPE), in which he envisioned creating a culture of collaboration. His work on IPE has had a lasting impact on the University and continues today through the Center for Interprofessional Education and Simulation.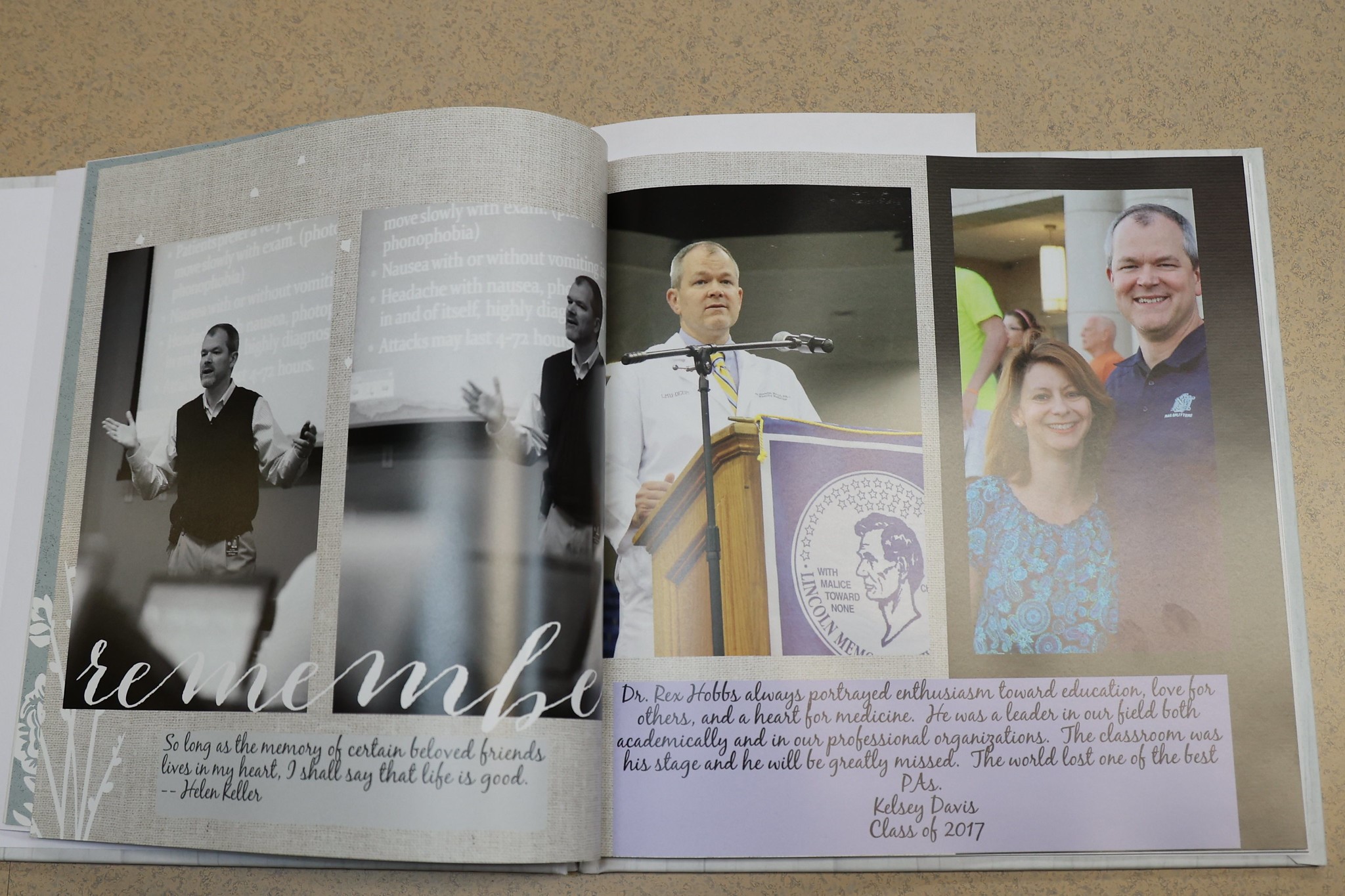 In October 2017, Hobbs was named Physician Assistant of the Year by the Tennessee Academy of Physician Assistants (TAPA). Hobbs was actively involved in TAPA and served on the board of directors as vice president, treasurer and president. In October 2020 he was inducted into the TAPA Hall of Fame, the organization's highest honor, reserved for the most deserved.
Hobbs was a life-long learner and earned his Doctor of Medical Science (DMS) degree from LMU-SMS in August 2019.
See dedication photos here: https://flic.kr/s/aHBqjA5duF
Established in 2019, LMU-SMS is home to LMU's Physician Assistant Program at the main campus in Harrogate, a Surgical Physician Assistant Program at LMU-Knoxville, the Doctor of Medical Science completion program in Harrogate, and the Bachelor of Medical Laboratory Science degree program, which is delivered at the main campus and at the Kingsport Center for Higher education. The school supports the University's mission of service to Appalachia and other underserved areas by maintaining high quality medical education and supporting student success.