Lincoln Memorial University Hosting First Family Weekend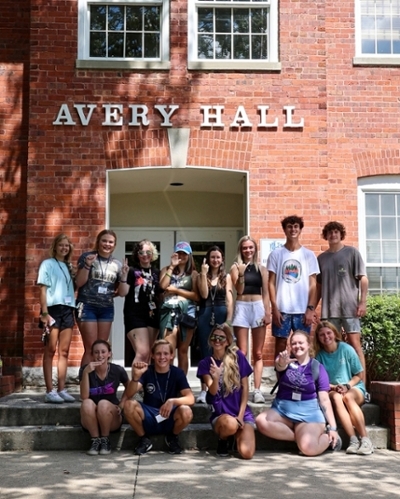 Lincoln Memorial University's (LMU) Student Services department is hosting its first Family Weekend, welcoming undergraduate students' family members for three days of fun and activities. It is scheduled to take place September 16-18, 2022.
A Picnic in the Park will kick off the events at 5 p.m. on Friday, September 16. Registration for Family Weekend includes access to the scheduled events, several athletic events throughout the weekend and a long-sleeved T-shirt. Check-in opens at 3 p.m. on September 16.
"We are excited about introducing our first Family Weekend this fall," said LMU Dean of Students Elise Syoen. "We look forward to having our families here with us on campus to really immerse themselves in their students' experience."
Saturday, September 17, is packed with exciting activities. A Fam Fest is scheduled for 11 a.m., with a Splitter Rally at 1 p.m. Athletic events during the day include a women's soccer game at 1 p.m., a women's volleyball match at 2 p.m., women's field hockey at 3 p.m., and men's soccer at 3:30 p.m. A family dinner will be served at 6 p.m., and the day will wrap up with a drive-in movie at 8 p.m. in the Tex Turner Arena parking lot.
Family Weekend will conclude with a See You Later Brunch at 10 a.m. on Sunday, September 18. Other meals throughout the weekend will be available and provided by LMU Dining for $8 each.
"This is an event that has been requested by our family members and we are excited to respond to the request," said Dawson Delph, director for orientation and transition programs, who works with the Family Weekend Planning Committee. "We believe it is valuable to provide an engaging opportunity for family members to immerse themselves in their college students' experience."
Admission is $25 per person plus a small processing fee. A T-shirt without registration is available for $15 plus a fee. Undergraduate LMU students and children age five and under will be admitted for free. Free admission doesn't include a T-shirt, but attendees may purchase one separately. Register for Family Weekend online at https://tinyurl.com/msr8tj7u. For questions, contact Syoen at 423.869.6433 or [email protected].
Lincoln Memorial University is a values-based learning community dedicated to providing educational experiences in the liberal arts and professional studies. The main campus is in Harrogate, Tennessee. For more information about the undergraduate and graduate programs available at LMU, contact the Office of Admissions at 423.869.6280 or email at [email protected].