Dr. Marcinda Asburry Promoted to Lower School Principal and Director of Pre-K Program at J. Frank White Academy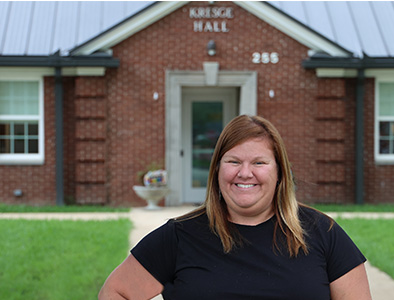 Lincoln Memorial University (LMU) Executive Vice President Jody Goins has appointed Dr. Marcinda Asburry as the J. Frank White Academy Lower School Principal and Pre-K Program Director.
Asburry first served J. Frank White Academy from 2012-2015 as language arts and social studies teacher. She rejoined JFWA in 2020 as the coordinator of instructional design and student innovation. In her new position, she will helm the Lower School which includes Kindergarten through third grades and the new Pre-Kindergarten program which will launch next week. Asburry's teaching career began at Springdale Elementary school in 2010 where she served as a Kindergarten instructor.
"Dr. Marcinda Asburry is a wonderful leader at JFWA. She brings a wealth of practical knowledge and experience to her new role, and I look forward to seeing her vision for the primary school come to life," Goins said. "As the JFWA continues to grow, especially the lower grades, a strong leader is needed to continue to enhance our learning environment for our students, challenge our faculty and drive innovation in our approach to teaching. Dr. Asburry will do all three."
Asburry will serve as the JFWA Lower School's second principal. She has been an integral part of the development team for the Pre-K program and has worked closely with faculty as an instructional designer.
"I am excited and honored to be a part of the JFWA team. I am looking forward to meeting the families that make up this wonderful school community," Asburry said. "It is my goal that every child will grow socially, emotionally, and academically as they develop confidence in who they are as individuals and students. JFWA is a unique place. The honor, respect, and compassion instilled in each student, combined with an exceptional education, fully prepares them for success throughout their lives."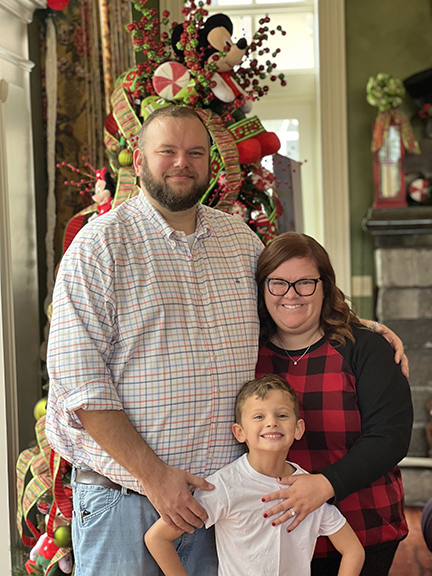 Asburry holds four education degrees from LMU including a Bachelor of Science, Master of Education (MEd), and Educational Specialist (EdS) and an Educational Doctorate (EdD). Asburry completed concentrations in curriculum and instruction with her MEd, EdS and EdD. She resides in Powell, Tennessee with her husband, Adam, and their son, Levi.
Lincoln Memorial University is a values-based learning community dedicated to providing educational experiences in the liberal arts and professional studies. The main campus is located in Harrogate, Tennessee. For more information about the undergraduate and graduate programs available at LMU, contact the Office of Admissions at 423-869-6280 or email at [email protected].