JFWA Senior Lintelman-Nader Studying in Germany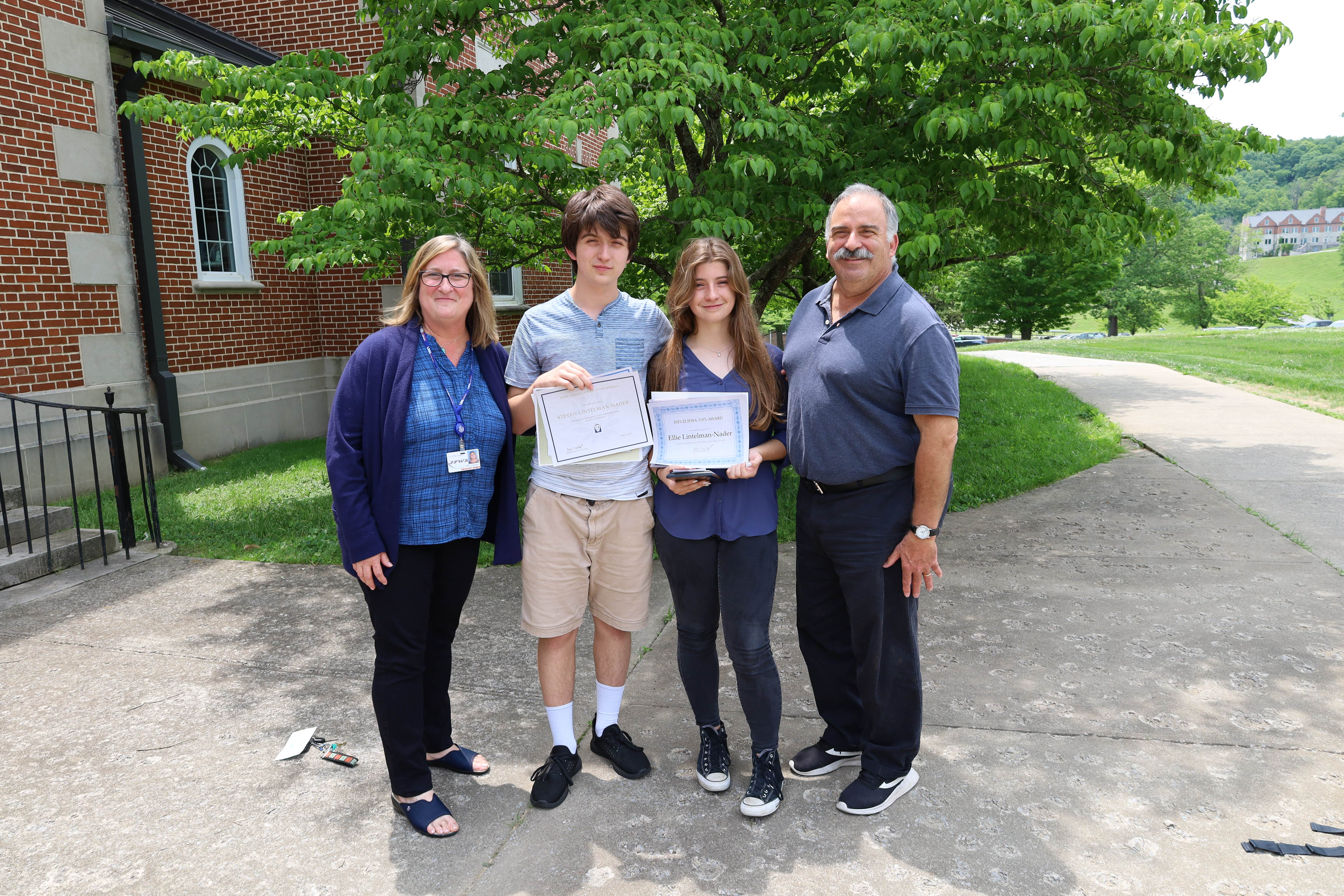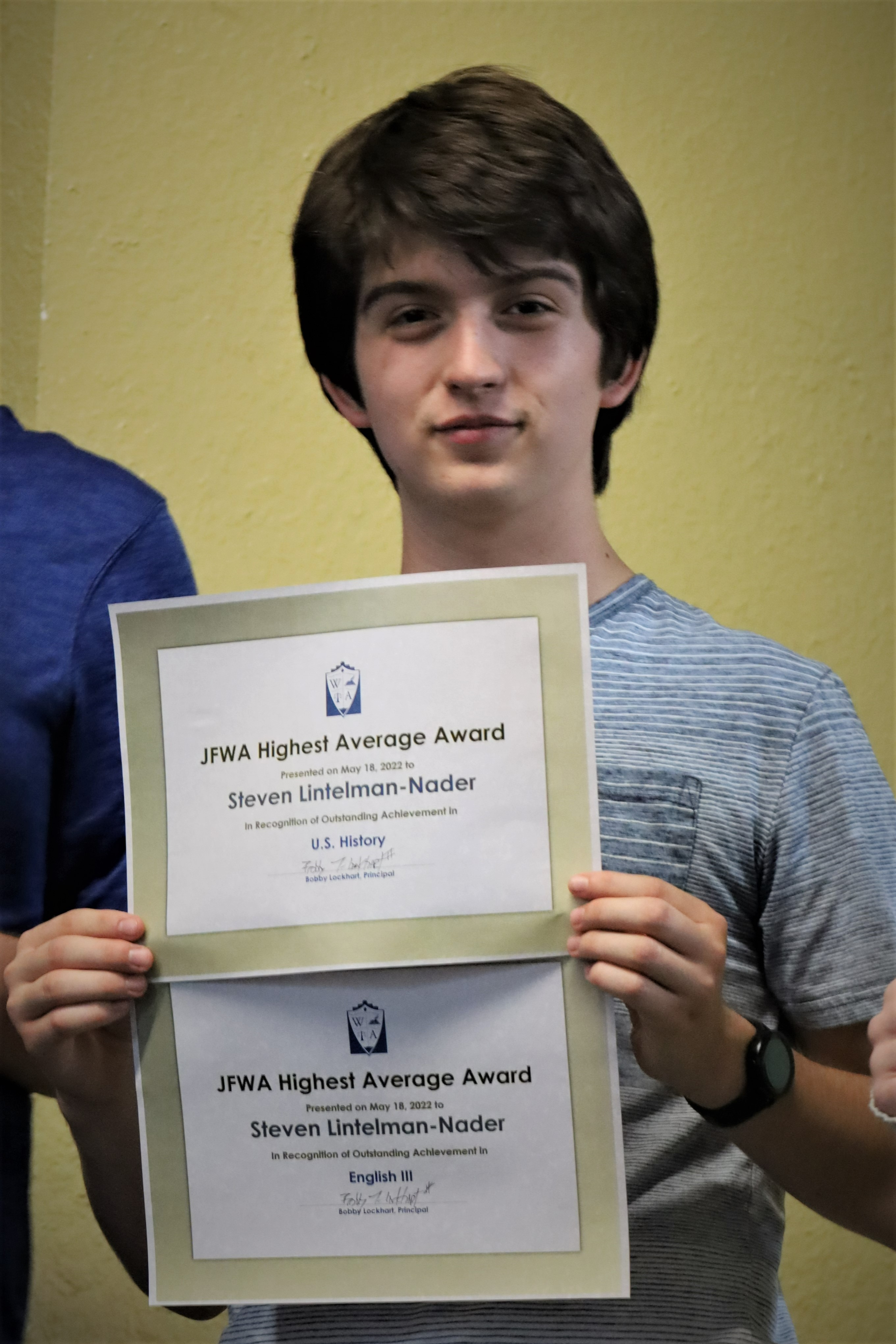 J. Frank White Academy (JFWA) senior Steven Lintelman-Nader is one of 250 high school students from across the United States to be selected as a 2022-2023 recipient of the highly prestigious Congress-Bundestag Youth Exchange (CBYX) Scholarship.
Initiated in 1983 to strengthen ties between Germany and the United States, the CBYX program is jointly funded and managed by the U.S. Congress and the German Bundestag. Students who participate in the program learn about German culture first hand by living with a host family and attending a German high school for a year.  Youth For Understanding USA (YFU) administers the CBYX program in Tennessee through a cooperative agreement with the U.S. Department of State's Bureau of Educational and Cultural Affairs. 
"I am excited about the opportunity to go to Germany and looking forward to sharing with others when I return," said Lintelman-Nader.
For learners of all ages who want a life-changing cultural exchange experience, Youth For Understanding (YFU) offers a wide range of opportunities to see the world up close. The global YFU network, consisting of partners in more than 70 countries, is united by the belief that curiosity about the world expands cultural awareness and acceptance of other ways to live, which leads to broader perspective and greater understanding. Learn more about YFU at www.yfuusa.org.
YFU's unique intercultural exchanges open minds and hearts, enable learning that transforms lives, change the way you see the world and help to overcome stereotypes. Selected to administer more government and corporate scholarships than any other high school exchange program, YFU has remained a trusted leader of intercultural exchange programs since 1951 because of its commitment to safety, reputation for quality, and exceptional support services. YFU advances intercultural understanding, life-long learning, global competencies, mutual respect, and social responsibility through transformational educational exchanges for generations of youth, families, and communities, supported by dedicated volunteers and professional staff.
For additional information about CBYX please visit exchanges.state.gov/cbyx or call YFU at 1.800.TEENAGE.
The U.S. Department of State's Bureau of Educational and Cultural Affairs promotes international mutual understanding between the people of the United States and the people of other countries through a wide range of academic, cultural, private-sector, professional, and sports exchange programs. The Bureau's exchanges engage youth, students, educators, artists, athletes, and emerging leaders in many fields in the United States and in more than 160 countries. Alumni of State Department exchanges comprise one million people around the world, including more than 75 Nobel Laureates and more than 450 current or former heads of state and government. Visit eca.state.gov to learn more. For press inquiries, contact [email protected].
The J. Frank White Academy is a private, college preparatory day school serving grades PreK-12, located on the campus of Lincoln Memorial University. JFWA is fully accredited and STEM certified by Cognia, which is the first internationally recognized mark of quality for STEM (science, technology, engineering, and mathematics) schools and programs, signaling the growing emphasis on STEM education by educators, politicians, and business leaders around the world. For more information contact JFWA Director of Admissions James Melton at [email protected] or apply online at JFWA.LMUnet.edu.