Hunnicutt Tackles Difficult Issue for Health Care Providers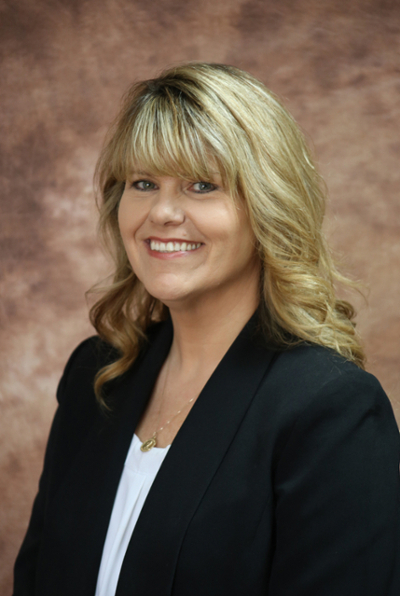 Dr. Crystal Hunnicutt, program director of Lincoln Memorial University-Caylor School of Nursing's (LMU-CSON) nurse anesthesia concentration, recently presented at a national conference on a subject that is at the forefront of health care – mental health awareness and suicide prevention. Hunnicutt spoke to a group of providers at the Nurse Anesthesiology Faculty Associates (NAFA) conference at Walt Disney World Resort in Florida.
"As health care providers, we tend not to care for ourselves as we should," Hunnicutt said. "We sometimes miss the signs of suicidal ideations."
According to the Centers for Disease Control, suicide is a leading cause of death in the United States, with an estimated one death occurring every 11 minutes. Health care providers, particularly nurses, are among those who are at the highest risk. Known factors for suicide risk include untreated or undertreated mental illness and occupational stress. The onset of the coronavirus pandemic brought new pressures as well. In addition to the pandemic, other factors that contribute to higher stress among providers include heavier workloads and working in short-staffed organizations.
As someone who lost a friend, also a fellow Certified Registered Nurse Anesthetist (CRNA), to suicide, the topic is essential to Hunnicutt.
"We need to educate ourselves on risk factors and be knowledgeable on how to ask questions of colleagues and how to refer someone who may be suicidal," she added.
Because of the growing suicide numbers for health care providers, the Kentucky Board of Nursing requires registered nurses (RNs) to have suicide prevention training. Hunnicutt predicts that other states will follow suit.
Hunnicutt is implementing a plan for LMU-CSON's nurse anesthesia program. The first-year CRNA students will be trained using QPR (Question, Persuade, Refer), a program developed by Paul Quinnett. According to the Department of Health and Human Services (HHS), Substance Abuse and Mental Health Services Administration (SAMHSA), QPR is a suicidal thinking, behavior and attempts prevention training for participants to be able to recognize the warning signs of suicidal thinking. The training helps participants persuade and refer people at risk to get aid.
"The good news is that with proper recognition and intervention, suicide may be preventable," she said in an article cited by the American Association of Nurse Anesthesiology (AANA). "As a health care provider or educator, you may be the first person to assess, recognize and intervene before an attempt."
The current mental health crisis has entered largely uncharted territory, with the pandemic amplifying issues that may have already been affecting providers. Health care providers worry about the stigma of seeking help to deal with personal and work-related stress, Hunnicutt said, resulting in undertreated depression and more. Additionally, access to mental health services may not be readily available.
"We need to do our part; if we can offer a solution we need to," she said.
Earlier in July, a new mental health hotline went live. People experiencing a mental health crisis in the United States can call or text 9-8-8 to reach out for help. The 988 Suicide & Crisis Lifeline is designed to be a memorable and quick number that connects people who are suicidal or in any other mental health crisis to a trained mental health professional, according to information from the Department of Health and Human Services. Mental health advocates hope this lifeline, available 24 hours a day, seven days a week, will help transform the mental health care system and make care easily accessible.
Wellness topics related to nurse anesthesia hold great interest for Hunnicutt, and she presents lectures at state and national meetings. In addition to suicide prevention, she has presented on wellness topics such as domestic violence and perioperative loss.
Hunnicutt oversees LMU-CSON's program and continues to practice as a staff CRNA for Triangle Anesthesia in Southwest Virginia. Students interested in applying to the Doctor of Nursing Practice Nurse Anesthesia program are not required to hold a master's degree. For more information or to apply to any LMU-CSON program, visit nursing.LMUnet.edu.
Lincoln Memorial University is a values-based learning community dedicated to providing educational experiences in the liberal arts and professional studies. The main campus is in Harrogate, Tennessee. For more information about the undergraduate and graduate programs available at LMU, contact the Office of Admissions at 423.869.6280 or email at [email protected].