Chamberlain, Long Elected to AAPA House of Delegates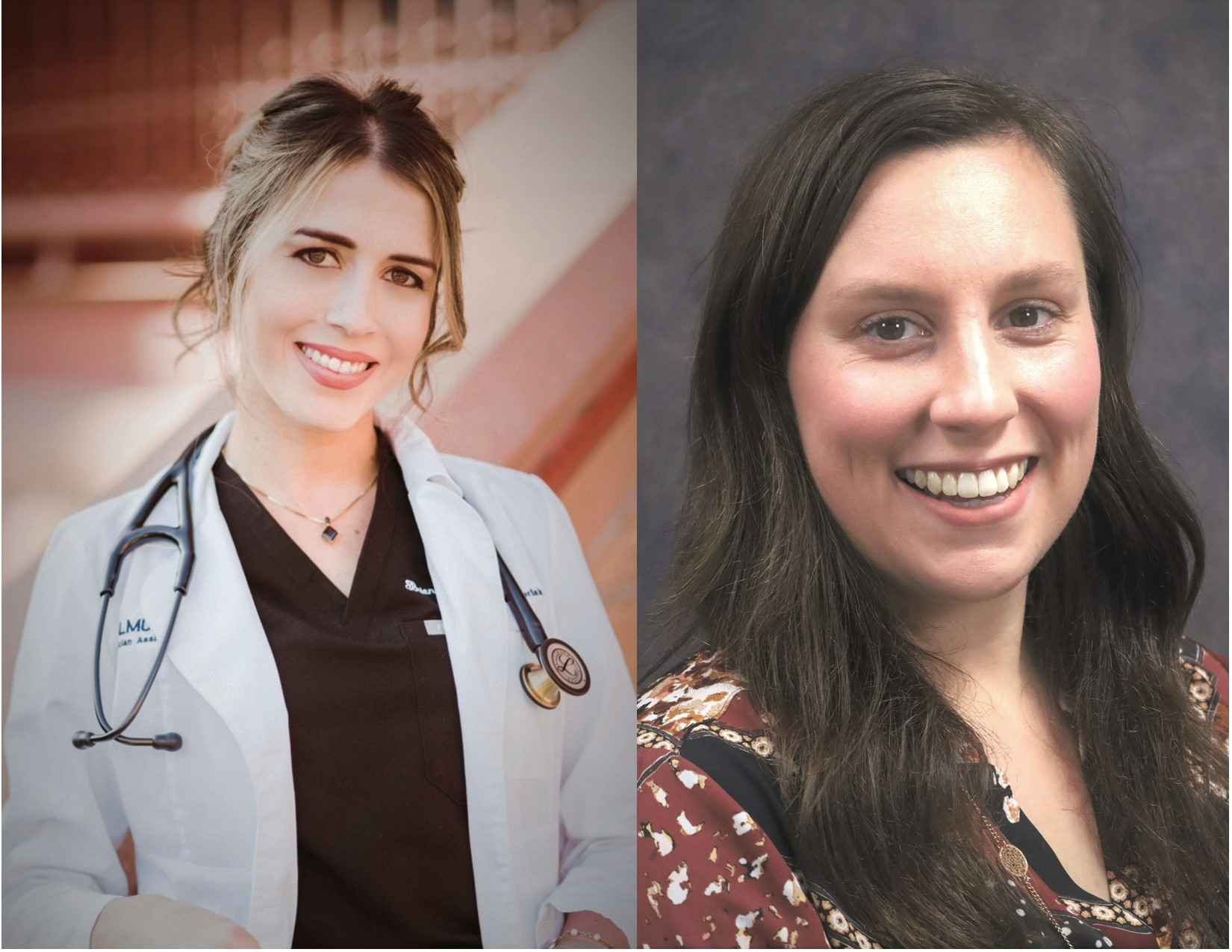 Lincoln Memorial University-School of Medical Science (LMU-SMS) physician assistant (PA) students Brienna Chamberlain and Kayla Long, class of 2023, have been elected to the American Academy of Physician Assistants (AAPA) House of Delegates (HOD) Student Delegation.
PA students are the largest delegation to the annual meeting of the House of Delegates (HOD), AAPA's policy-making body, according to the AAPA's website. The HODs enact policies that reflect the PA profession's values, standards, and ideologies. Chamberlain and Long will remain informed on the issues impeding the PA profession and grounds on which they should be debated during the annual HOD meeting. After the conference, they will ensure their student society is informed of the resolutions and actions that took place.
Both students recognize the great responsibility they are tasked with and are honored to represent the voice of PA students across the nation. Chamberlain and Long hope to foster a cohesive message of the diverse opinions and backgrounds making up the PA society and continue to help drive the PA profession forward.
Chamberlain, of Lake Forest, California, is the outreach chair for the Student Government Association of the Harrogate PA program, as well as a cultural and medical outreach member.
"One of the main reasons I wanted to pursue medicine was to provide care for people in need," Chamberlain said. "I have spent most of my life seeking out opportunities to volunteer in underserved areas, and I hope to continue feeding this passion for the rest of my life."
Long, of Winston Salem, North Carolina, was recently named to the PA-S LEAD (PA Students for Leadership, Equity, Anti-Racism, and Diversity) Board of Directors.
"Becoming a PA will give me the honor and privilege of accompanying someone on their healing journey when they are encountering a physical or emotional hardship," Long said. "I want to support my patients through their struggles, celebrate their victories, and make them feel understood even if we do not share a similar culture or life experience. I want to promote access to culturally competent care, increase accessibility to PA education, and improve the educational experience for PA students."
Chamberlain (SGA Outreach Chair) and Long (SGA Diversity Chair) have worked together closely this year to diversify the impact their student body has on their community by carefully selecting new charities to donate to each semester. Through the funds collected for casual days, they have offered support to veterans (Project Stand Down TN), Black/minority youth and families in Knoxville (Knoxville Area Urban League), people with intellectual disabilities (Cumberland Gap Area Special Olympics), and the LGBTQ+ community (OutCare Health).
Established in 2019, LMU-SMS is home to LMU's Physician Assistant Program at the main campus in Harrogate, a Surgical Physician Assistant Program at LMU-Knoxville, the Doctor of Medical Science completion program in Harrogate, and the Bachelor of Medical Laboratory Science degree program, which is delivered at the main campus and at the Kingsport Center for Higher education. The school supports the University's mission of service to Appalachia and other underserved areas by maintaining high quality medical education and supporting student success.
Lincoln Memorial University is a values-based learning community dedicated to providing educational experiences in the liberal arts and professional studies.  The main campus is in Harrogate, Tennessee. For more information about the undergraduate and graduate programs available at LMU, contact the Office of Admissions at 423-869-6280 or email at [email protected].