Wilson Promoted to Lincoln Memorial University Associate Dean of Students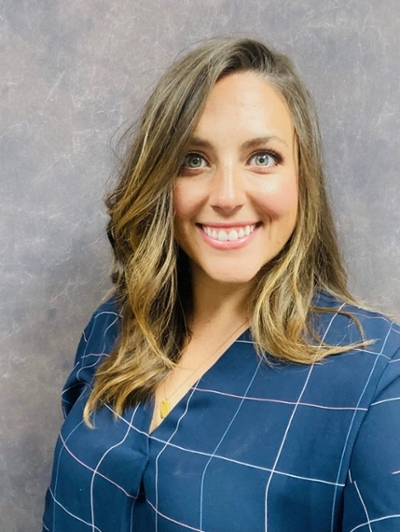 Lincoln Memorial University (LMU) Assistant Vice President for Academic and Student Support Services Blaze Bowers has announced the promotion of Director of Student Leadership and Outreach Hannah Wilson to associate dean of students.
Wilson joined LMU as an admissions counselor in 2016, where she served until 2020. In 2020, she moved into student leadership and outreach and has worked extensively with prospective and current students and was named Advisor of the Year for 2021. In her new position, Wilson will have expanded responsibility over several Student Services offices.
"I am excited to promote Hannah Wilson to associate dean of students," said Bowers. "She will supervise LMU's Office for Student Diversity and Belonging, Career Services, Student Activities and Engagement and the Inter-Greek Council and will join me and the dean of students in leading the Student Services division. She will continue to oversee community services programs and the Student Services initiative."
A native of Wise, Virginia, Wilson graduated from LMU in 2013 with a Bachelor of Art in English Literature. She earned a Master of Public Administration from LMU in 2018 and is working on a Ph.D. in Education and Social Change from Bellarmine University. Before she returned to her alma mater to work, Wilson worked at the University of Tennessee.
"Ms. Wilson's successes in community service programming and years of distinguished service to LMU highlight her dedication to a cornerstone value of LMU—our commitment to enrich the lives of people and communities in the Appalachian region while serving all students," Bowers added. "She will bring a critical and welcomed voice to Student Services leadership."
A primary focus of LMU is helping students get the most out of their experience. The student experience extends far beyond the classroom and includes a wide range of activities and opportunities. LMU strives to enhance students' growth as individuals, helps students to achieve goals and provide some fun and laughter along the way.
"I am very excited about this opportunity to serve as the associate dean of students at a school that is so near and dear to my heart. I love being able to serve our students and hope to continue making a positive impact on their lives," said Wilson. "I look forward to a continued partnership with my wonderful colleagues and our students in making Lincoln Memorial University one of the best."
"It has been a pleasure working alongside Hannah and seeing her passion and care for students," said Dean of Students Elise Syoen. "Her commitment to students and LMU makes her perfectly suited for this new role. I look forward to the continued work we will do to serve our students."
Wilson lives in Harrogate with her fiancé Mark and two dogs, Max and Smokey.
"I am looking forward to starting my Ph.D. dissertation this fall and getting married," she said. "I love being outside and am always ready to go on an adventure, but my biggest passion in life is spending time with my family and my pups."
Lincoln Memorial University is a values-based learning community dedicated to providing educational experiences in the liberal arts and professional studies. The main campus is in Harrogate, Tennessee. For more information about the undergraduate and graduate programs available at LMU, contact the Office of Admissions at 423.869.6280 or email at [email protected].