LMU Law Joins the European Legal Practice Integrated Studies (ELPIS)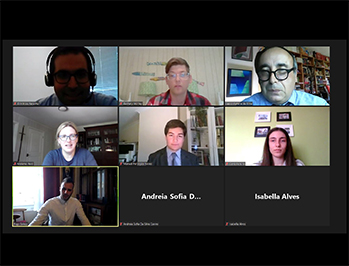 Lincoln Memorial University Duncan School of Law (LMU Law) has joined European Legal Practice Integrated Studies (ELPIS) as an associated member ELPIS is a network of European faculty and law schools that conduct research and support collaborative projects.
ELPIS enables postgraduate and undergraduate students to develop skills in various European law systems, comparative legal studies and international law, and prepare for cross-border juridical professional practice. LMU Law was inspired to join the consortium in response to the COVID-19 pandemic, which pushed institutions to connect and collaborate creatively.
LMU Law Associate Dean of Faculty Melanie Reid and ELPIS coordinator Professor Vasco Pereira da Silva from the University of Lisbon (Portugal) School of Law organized a series of student and faculty research exchange programs starting in November 2020. Each semester since, LMU Law students and faculty have participated in providing lectures and presentations on current legal topics that have a global interest. LMU Law students, faculty, and alumni have free access to live lectures from faculty at various European universities. They can provide feedback to LMU Law students and law students from other European law universities.
"I can't be prouder of our students who have been willing to present on their research topics and share their thoughts on U.S. law and beyond with students who can provide their unique perspective on those topics from their own experiences and history," Reid said.
Since the start of this exchange, several LMU Law student papers have been chosen for publication on the ELPIS website, http://www.elpisnetwork.eu/. On January 25, 2022, three LMU Law students presented before ELPIS faculty and students. ELPIS subsequently published their papers as they were considered the best student submissions in the ELPIS network. Christy White spoke on "The Thin Line Between Academic Collaboration and Economic Espionage: A study of United States v. Hu"; Gavin Cox discussed "What Should Marijuana Legalization Mean for the Incarcerated and the Convicted?"; and Jolie Uzelac presented on the topic, "Has American Society become so Radicalized that Terrorism is the New Political Discourse?" On July 14, 2022, Natalie Batiste spoke on the climate crisis and the recent West Virginia v. EPA case decision, and Zachary Atchley presented on how the U.S. Supreme Court defines religion.
This collaboration also opened the door to creating a one-on-one student exchange between LMU Law students and University of Lisbon law students. Matched students met via Zoom to discuss what it is like to be a law student in their respective countries and share insights on particular legal topics.
Several LMU Law students signed up for a student match. Here are a few of their remarks as to the experience:
"The LMU Law-Lisbon online student exchange was an awesome program. Having a conversation with a Portuguese student showed the differences in our law school programs between countries and how the difficulties we both faced were so surprisingly similar," said Davit Sargsian, class of 2024.
"I think the thing that stood out the most to me was the comparison and contrast of law school academic culture between Portugal and the United States. The programming for law students in Portugal seems to emphasize philosophical and societal concerns underlying the purpose and role of law. At the same time, in the U.S., it's relegated to your elective studies in law school," said Allison Cyrus-Walker, class of 2022.
"I was amazed at how young and knowledgeable the Portuguese students were. The student I was paired with had amazing English skills and knew much about our judicial system. I enjoyed comparing our educational journeys," said Christy White, class of 2021.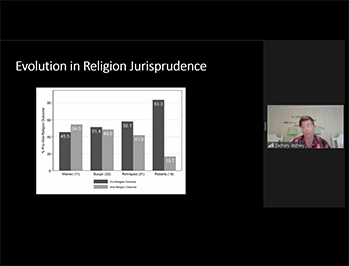 "I thought it was helpful and insightful to talk with Diana. The time difference was probably the most significant challenge, not only because of the time zones but also because we did it during daylight savings week! Using Zoom made it easy to speak with her and discuss our papers. It was great learning the similarities and differences Portugal and the U.S. shared between both criminal law and tax law. It proved to be an excellent experience for me. I would encourage the continuation of the exchange and perhaps build upon it in a class setting, if possible," said Katie Nutting, class of 2022.
The ELPIS/US Law Schools Transatlantic Legal Lectures will continue this fall. Professors Akram Faizer, Arléne Amarante, and Katie Jones, and Associate Dean for Distance Education Vonda Laughlin all presented on various topics this summer.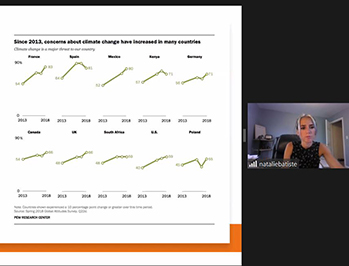 The Lincoln Memorial University Duncan School of Law is in Knoxville's Historic Old City Hall Building. LMU Law is an integral part of LMU's values-based learning community and is dedicated to preparing the next generation of lawyers to provide sound legal service in the often underserved region of Appalachia and beyond.