Doctor of Medical Science Alumni Spotlight: Jennifer Harrington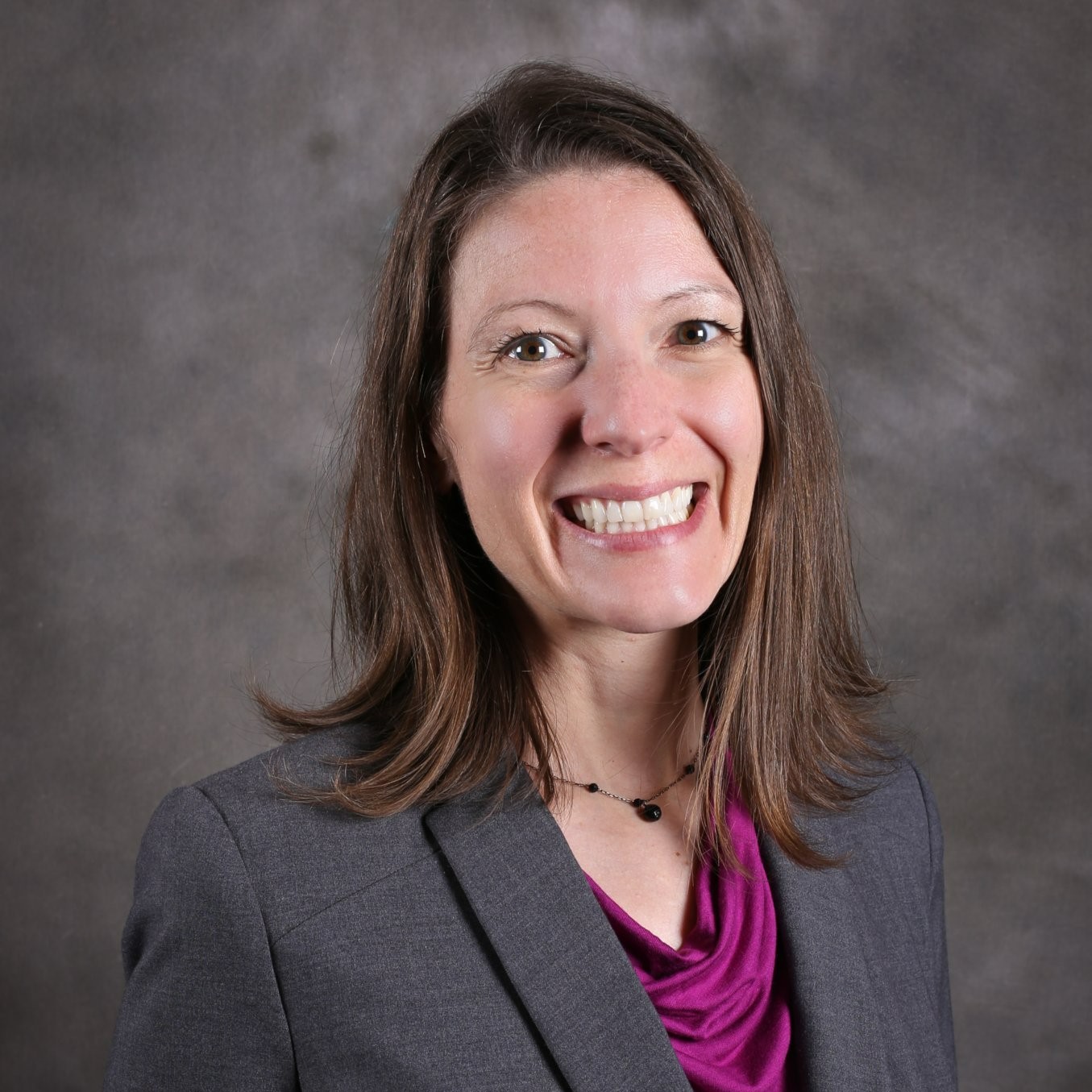 Lincoln Memorial University-School of Medical Sciences (LMU-SMS) 2021 graduate of the Doctor of Medical Science program, Jennifer Harrington, has been named program director for LMU's new Physician Assistant (PA) program in Tampa, Florida.
Learn more about Harrington in this Q&A.
Hometown 
Originally from Philadelphia, Pennsylvania, but has been a Tennessean since 1999, and is currently living in Harrogate, Tennessee.
Education
BS in Biology from Grove City College, PA 1997 
MHS in PA Studies from Lock Haven University, PA 1999 
DMS with a PA education cognate from LMU, TN in 2021  

Career
As a PA, it was always my passion to use my medical education to care for underserved patients.  Because of that, I spent a summer doing medical missions on the island of Borneo, Malaysia, and a semester as a medical assistant and health educator at a rural medical hospital in Papua New Guinea.  When I realized there was such a great need for medical care in rural Appalachia, I took a PA position at a small Federally Qualified Rural Health Care Center in Jellico, Tennessee.  After 10 years of doing that, my passion was further ignited to help train PA students and to ignite their desire to serve medically underserved populations too. 
When I began teaching at the LMU Harrogate PA Program in 2010, I had no idea what an adventurous and accomplished PA education journey I would have.  I am the only person who has taught every single PA student who has graduated from the LMU Harrogate PA Program; that means I have trained over 1,000 PAs! 
Additionally, I created and established "LMU PA Medical Missions" in 2014.  To date, my organization, "LMU PA Medical Missions", has been responsible for over 150 students and over 25 professors and graduates serving patients through medical mission trips to four different foreign countries and in medical clinics in rural Appalachia.  Through the Peru mission trip alone, over 10,000 patients have been cared for by "LMU PA Medical Missions" participants. 
In 2020, I designed a curriculum aimed at increasing PA student proclivity for serving the underserved.  As part of that effort, I spearheaded an educational research project that I hope changes the way medical and PA programs across the globe teach students. The Cultural and Medical Outreach Curriculum (CMO) is currently being tested on PA students at our Harrogate Program.  Through my years in the LMU Harrogate PA Program I also served as the faculty advisor for both the Student Society and CMDA. 
In December of 2021, I was offered an opportunity to branch out and serve as the founding Program Director and Assistant Dean of the LMU School of Medical Sciences. I took on the challenge that was offered to me to create LMUs newest PA program in Tampa, FL. My original goal to serve the underserved has never changed through my almost 25 years as a PA.  Through the LMU Tampa PA Program I will continue to innovatively develop new ways to teach students how to cross cultural barriers and serve patients who would otherwise lack access to high-quality medical care.  

Accomplishments/Honors/Recognitions
Authored the Association of Doctoral PAs Mission and Goals Statements, 2021 
Author of two Chapters in the AAPA QRS Review for PAs, 2021 
Author in Popular Media, The PA Doctor, 2021 
LMU DMS Educational Leadership Award, 2020 
Serving on the Board of Directors for American Mothers Inc., since 2019 
Elected to the AAPA TN House of Delegates, 2019 
Selected as the TN Mother of the Year, 2017 
PAEA Academic Achievement Induction to the Pi Alpha Honorary, 2016  
LMU PA Program Service Award, 2012 
Project Med Send Grant recipient, 2001 
Fellowship pf Christian PAs Service Award, 2000 
Grove City College Red Box Mission Award, 1996  
Explain what your PA or DMS degree has meant to you.
After 10 years of educating PAs, I thought I knew most of what a PA educator should know.  I was completely wrong.  The DMS education cognate opened my eyes to crucial and foundational concepts in both PA education and educational leadership.  I am so thankful for the knowledge that has been imparted upon me through the LMU DMS.  Because of my DMS degree, I have been given skills and tools that have catapulted my own career in PA education and will ultimately help me to help students become excellent PAs.  After going through the DMS educational cognate I don't know why any PA educator wouldn't't want to do it; I feel that it should even be a requirement for all PA educators to get a DMS with an educational concentration to enhance their abilities as PA educators and become leaders in the field.      

What was your favorite part of the LMU PA or DMS program?
I loved being able to use the things I was learning immediately, as I learned them, to help students. I was able to create rubrics and assessments, design curriculum, map standards, and teach classes like never before. The skills I was learning and using did not go unnoticed as both students and colleagues often commented about the high quality and excellence of what they were seeing.  When you are working so hard to make a difference for students, it is nice for others to see and recognize how you are making a difference in their lives.  

What advice would you give to anyone considering getting this degree?
The DMS education cognate is essential for every PA educator who wishes to rise above mediocrity and become a leader in the field of PA education.  The skills you learn are invaluable in the impact it has on your ability to serve the profession and serve PA students with utmost excellence.   

Other Information
I have four kids, two cats, one dog and the most amazing and supportive husband I could ever hope for. As a family we enjoy hiking the beautiful mountain trails surrounding Harrogate as well as doing other outdoor activities together.  After teaching students, I can often be found jumping on the trampoline with my kids. I am also a CBS Survivor Superfan and I hope to compete on it one day.  
Established in 2019, LMU-SMS is home to LMU's Physician Assistant Program at the main campus in Harrogate, a Surgical Physician Assistant Program at LMU-Knoxville, the Doctor of Medical Science completion program in Harrogate, and the Bachelor of Medical Laboratory Science degree program, which is delivered at the main campus and at the Kingsport Center for Higher education. The school supports the University's mission of service to Appalachia and other underserved areas by maintaining high quality medical education and supporting student success.
LMU Tampa PA Program ARC-PA Accreditation Statement (A3.12a)
The Lincoln Memorial University Tampa PA Program has applied for Accreditation - Provisional from the Accreditation Review Commission on Education for the Physician Assistant (ARC-PA). The Lincoln Memorial University Tampa PA Program anticipates matriculating its first class in January 2024, pending achieving Accreditation - Provisional status at the June 2023 ARC-PA meeting. Accreditation - Provisional is an accreditation status granted when the plans and resource allocation, if fully implemented as planned, of a proposed program that has not yet enrolled students appear to demonstrate the program's ability to meet the ARC-PA Standards or when a program holding accreditation-provisional status appears to demonstrate continued progress in complying with the Standards as it prepares for the graduation of the first class (cohort) of students.