Amburgey Receives SCP Health Excellence in Leadership Award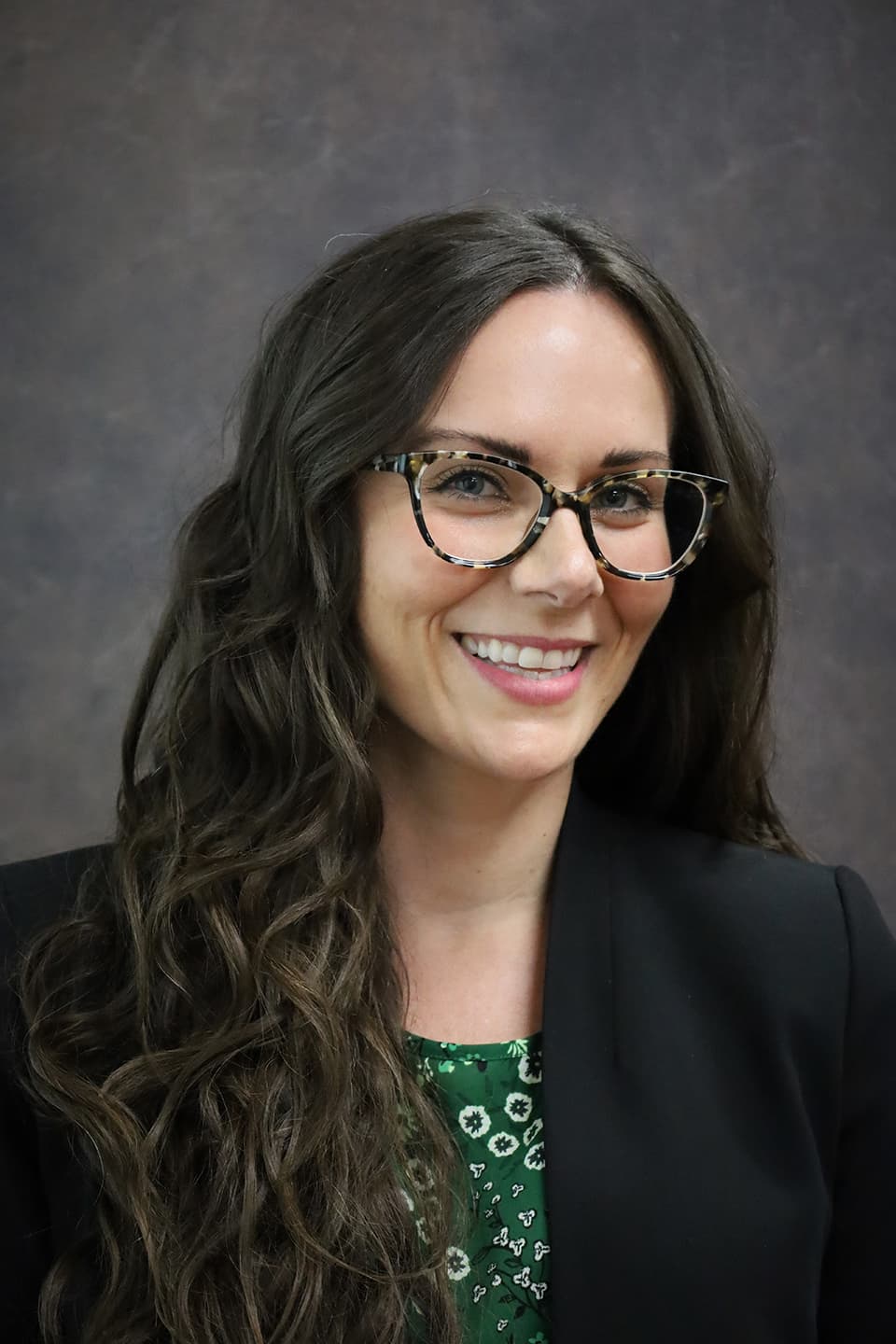 Lincoln Memorial University-School of Medical Sciences (LMU-SMS) Doctor of Medical Science (DMS) student Jessica Amburgey, PA, has received the SCP Health Excellence in Leadership Award.
Amburgey was nominated by SCP leaders and was chosen among 7,500 applicants for her constant demonstration of exceptional leadership and proven results. She has achieved the highest level of leadership and performance in her role. SCP recognized Amburgey and other outstanding medical leaders during their Medical Leadership Conference held in Orlando, Florida, in May 2022.    
"Just to be nominated for this award was an honor. To have won is amazing," Amburgey said.
Amburgey is set to graduate from the DMS program in December 2022. She currently serves as Medical Director at Appalachian Regional Healthcare (ARH) Our Lady of the Way Hospital in Martin, Kentucky, and Lead PA for ARH Emergency Departments. She graduated from the University of Kentucky in 2011 with a Master of Science in Physician Assistant Studies.
SCP Health (SCP) is a health care solutions company. Their physician-led teams of clinical and operational experts work to align health care organizations and healers, empowering them to deliver exceptional patient care. With a portfolio of over 8 million patients, 7,500 providers, 30 states, and 400 healthcare facilities, SCP is a leader in health care solutions that span the entire continuum of care, including emergency medicine, hospital medicine, primary care, behavioral health, telemedicine, intensive care, and ambulatory care. SCP solutions in clinical staffing, advancement, care delivery, documentation, revenue cycle, and virtual health provide comprehensive support and expertise to their health care partners.
Appalachian Regional Healthcare (ARH), the Healthcare System of Appalachia, and ranked as one of the Top 10 Employers in Kentucky by Forbes Magazine, is a not-for-profit health system operating 14 hospitals in Barbourville, Hazard, Harlan, Hyden, Martin, McDowell, Middlesboro, Paintsville, Prestonsburg, South Williamson, West Liberty and Whitesburg in Kentucky; as well as Beckley and Hinton in West Virginia, as well as multi-specialty physician practices, home health agencies, home medical equipment stores and retail pharmacies.
Established in 2019, LMU-School of Medical Sciences (LMU-SMS) is home to LMU's Physician Assistant Program at the main campus in Harrogate, a Surgical Physician Assistant Program at LMU-Knoxville, the Doctor of Medical Science completion program in Harrogate, and the Bachelor of Medical Laboratory Science degree program, which is delivered at the main campus and at the Kingsport Center for Higher education. The school supports the University's mission of service to Appalachia and other underserved areas by maintaining high quality medical education and supporting student success.