Riedel Joins LMU-CVM as Assistant Professor and Large Animal DVM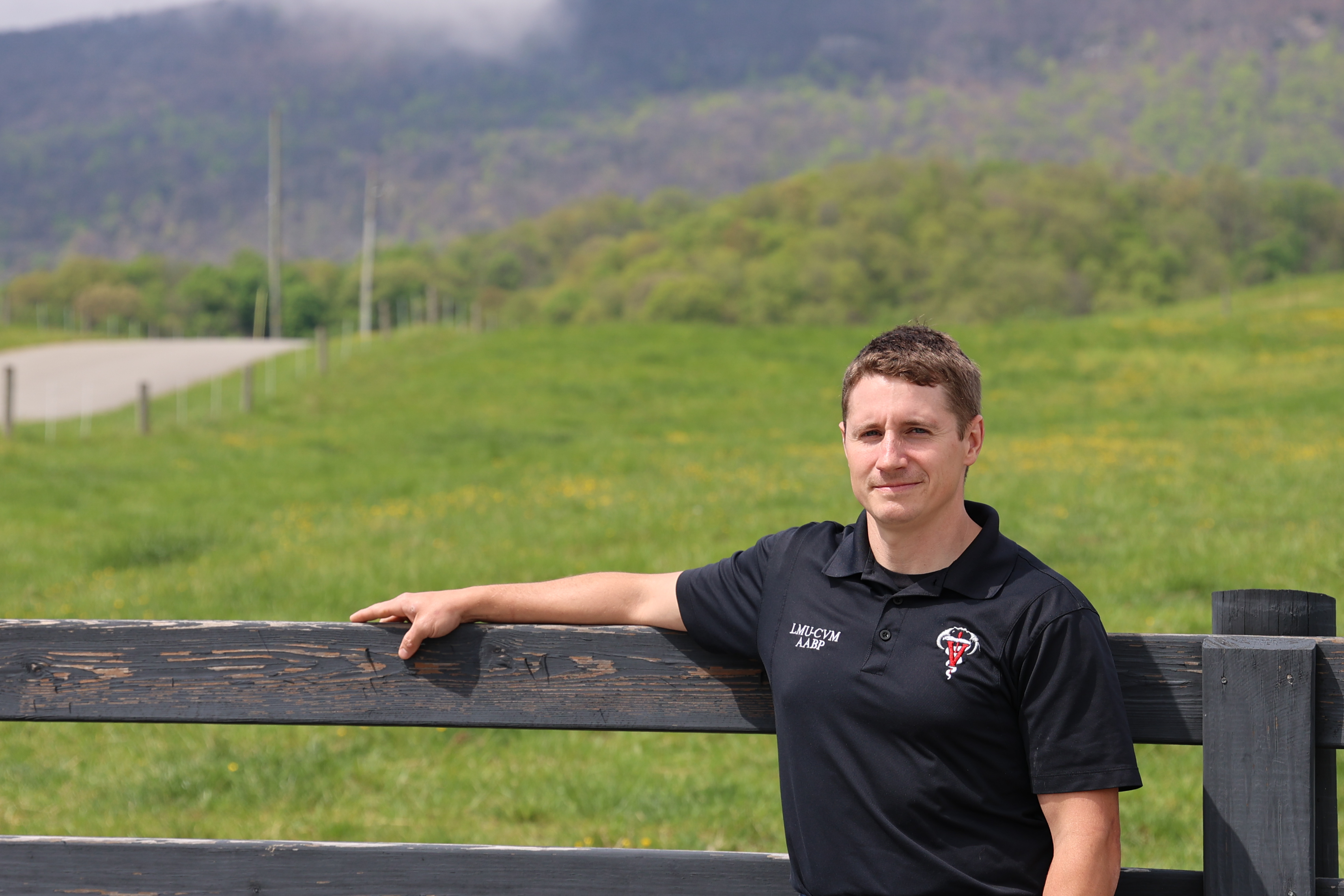 Lincoln Memorial University-College of Veterinary Medicine (LMU-CVM) is pleased to welcome Dr. Paul Riedel as assistant professor of veterinary medicine and large animal clinical DVM.
Riedel is a 2019 graduate of LMU-CVM from Waterford, Virginia, and is the first LMU-CVM graduate to return in a full-time teaching capacity. For the last three years, Riedel has practiced as a large animal veterinarian at Mountain Empire Large Animal Hospital in Johnson City, Tennessee.
"While in practice, I found that I enjoyed teaching new hires and groups of 4-H students and decided to return to LMU-CVM to teach," he said.
Riedel grew up working on local farms and on a relative's cattle ranch in Arizona for two summers. After high school, he travelled to Australia and, after a year of hitchhiking around the country, he was hired to tend to farms and their livestock. After his time in Australia, he decided to change career paths. Riedel  returned to the U.S. and completed a Bachelor of Science in Animal & Poultry Sciences at Virginia Polytechnic Institute and State University. . While completing his undergraduate education, he bred and sold heritage bred pigs while living on a farm off campus. After graduating from Virginia Tech, he enrolled at LMU-CVM.
"While at LMU-CVM, I focused on food animal medicine and cattle reproduction," Riedel said. "I helped form a student club for future cattle practitioners and a cattle reproductive palpation team that went on to compete nationally. I held several positions as a student research assistant at LMU-CVM. I also collaborated with CVM faculty, including Dr. Lynda Miller, on a cattle reproductive research project and presented our findings at a national cattle practitioner conference."
"Dr. Riedel has been a part of the LMU-CVM family almost since the very beginning. As a student starting in 2015, a graduate in 2019, and now a faculty member in 2022, it's exciting to see him and his family return to the program," said Celia Shoffner, Director of Alumni Engagement and External Affairs.
Riedel and his wife, Hollis, have a one-year-old daughter, Eliza.
Lincoln Memorial University (LMU) is a values-based learning community dedicated to providing educational experiences in the liberal arts and professional studies. The LMU-College of Veterinary Medicine is located on LMU's main campus in Harrogate, Tennessee, with additional academic facilities in nearby Lee County, Virginia. LMU-CVM is an integral part of the University's medical programs and provides real-world, community-based education in a collaborative learning environment. For more information about LMU-CVM, call 1.800.325.0900, ext. 7150 or visit us online at vetmed.LMUnet.edu.