LMU-CVM Hosts Annual Career Expo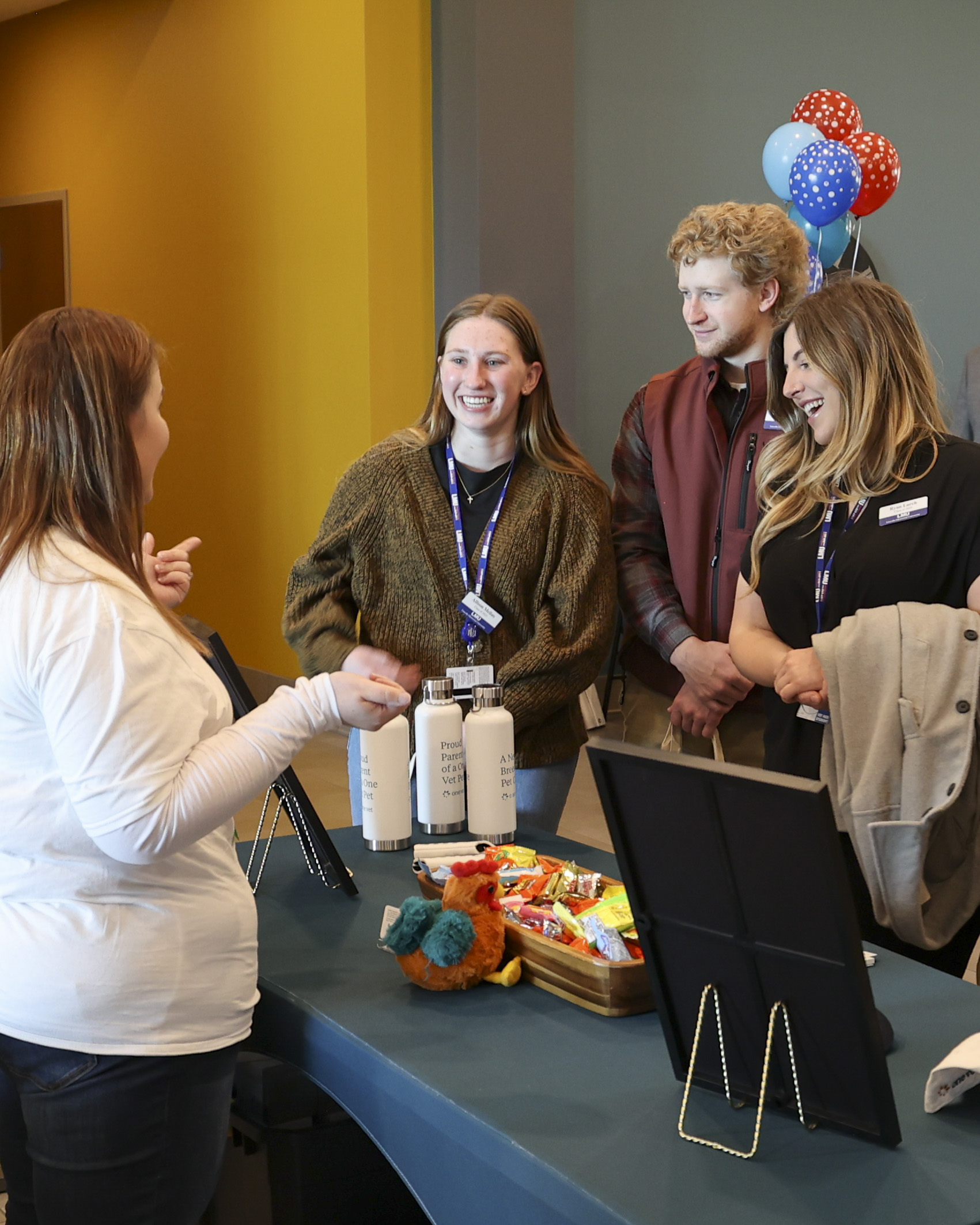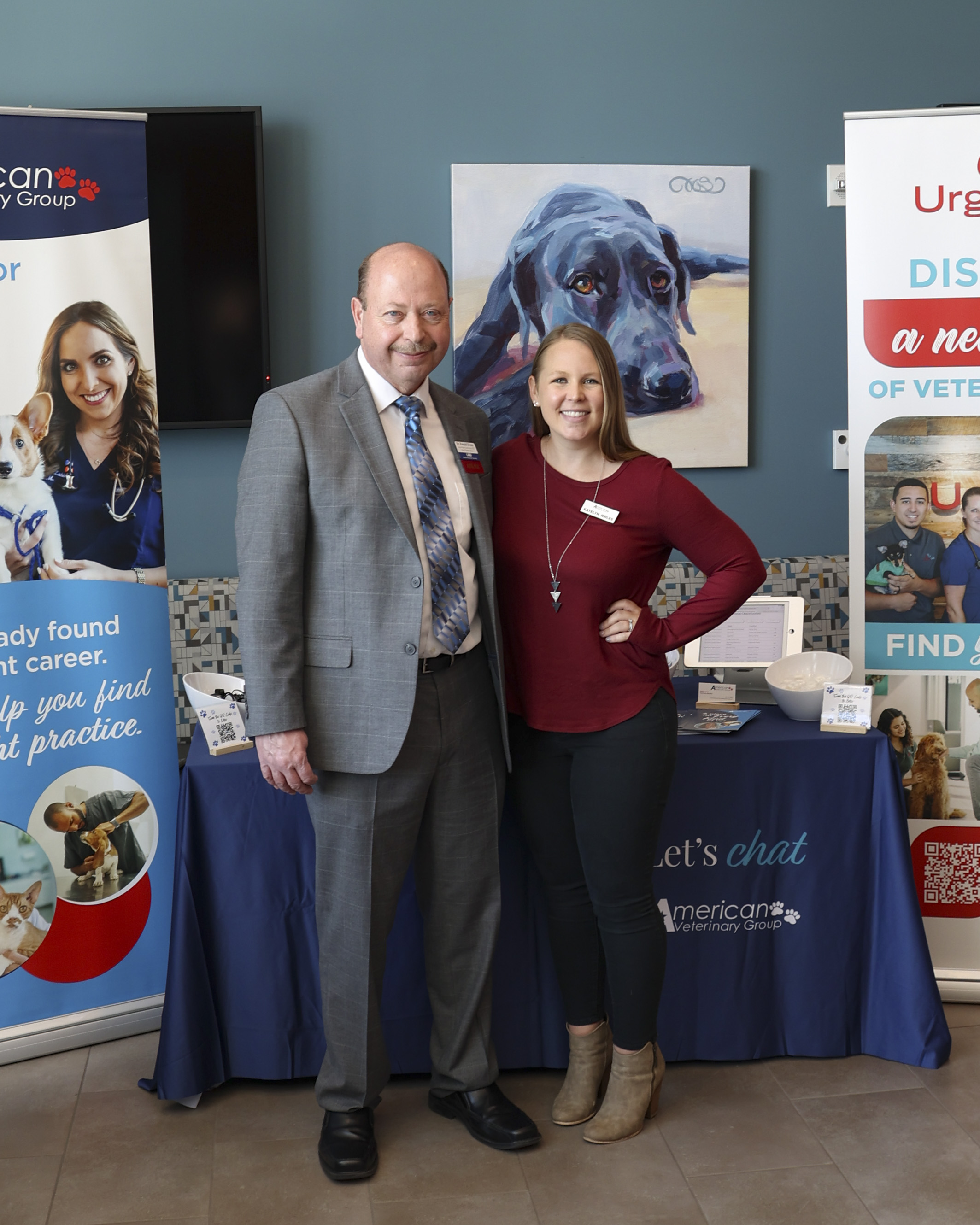 The Lincoln Memorial University-College of Veterinary Medicine (LMU-CVM) kicked off the month with its annual Career Expo on Friday, April 1.
Nearly 400 first-, second-, and third-year veterinary students networked with over 65 representatives from veterinary clinics and companies from across the nation. The exhibitors represented a variety of veterinary medical career options such as companion animal, food animal, equine, public health, government, and military. The Career Expo booths took place on all three floors of the LMU-CVM building on the main campus of LMU. After the Expo, an evening networking reception provided an opportunity for students to further connect with exhibitors and alumni in a more casual setting and to continue conversations from the afternoon Career Expo.
The Career Expo provided students the opportunity to interact with their potential future clinical placements as well as future employers.
"In-person career expos are a significant opportunity for the veterinary medicine world to observe the LMU-CVM students' spectacular professional life skills and professionalism," said Dr. Randy Evans, associate dean of Career Services and Professional Development. "These networking events verify that a veterinary medicine student may be great and not be from LMU-CVM, but they can't be from LMU-CVM and not be great."
"I am so proud of our students for making a strong impact on our exhibitors, each representative was impressed and complementary of our students. Thank you to all the exhibitors for traveling to Harrogate for this exciting event," said Celia Shoffner, Director of Alumni Engagement and External Affairs. "I am especially excited to see our program come full circle, this year we had several LMU-CVM Alumni attend the Expo as exhibitors and showcase their clinics."
The 2022 Career Expo Sponsors included Community Veterinary Partners, Philadelphia, PA.; Thrive Pet Healthcare, Austin, TX.; CA Animal Hospitals, Los Angeles, CA.; Banfield Pet Hospital, Vancouver, WA.; Southern Veterinary Partners, Birmingham, AL.; Mission Veterinary Partners, Southfield, MI.; People, Pets & Vets, Olympia, WA.; The Pet Experts Veterinary Group, Elmhurst, IL.; Vet's Best Friends, Waltham, MA; One Vet, Charlotte, NC.; Animal Medical Hospital, Dickson, TN.; Brazos Valley Equine Hospitals, Navasota, TX.; and LMU-CVM Alumni Association. 
Lincoln Memorial University (LMU) is a values-based learning community dedicated to providing educational experiences in the liberal arts and professional studies. The LMU-College of Veterinary Medicine is located on LMU's main campus in Harrogate, Tennessee, with additional academic facilities in nearby Lee County, Virginia. LMU-CVM is an integral part of the University's medical programs and provides real-world, community-based education in a collaborative learning environment. For more information about LMU-CVM, call 1.800.325.0900, ext. 7150 or visit us online at vetmed.LMUnet.edu.