An Evening with Jon Meacham Set for April 21, 2022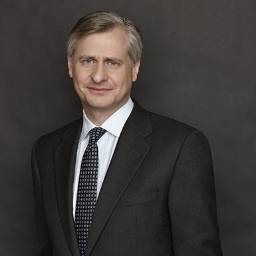 Lincoln Memorial University Duncan School of Law (LMU Law) and the East Tennessee Historical Society (ETHS) will host "An Evening with Jon Meacham" on Thursday, April 21, 2022, in the Bijou Theatre.
Tickets already purchased for the event will be honored. Please contact the Bijou Theatre box office for more information. This event is sold out and tickets are no longer available for purchase.
Presidential historian and Pulitzer Prize-winning author Jon Meacham is one of America's most prominent public intellectuals. A contributor to TIME and The New York Times Book Review, Meacham is a highly sought-after commentator, regularly appearing on CNN and other news outlets. A skilled orator with a depth of knowledge about politics, religion, and current affairs, Meacham has the unique ability to bring history to life and offer historical context to current events and issues impacting our daily lives - whether we realize it or not - to audiences of all backgrounds and levels of understanding.
A contributing editor at TIME, Meacham writes for the magazine's "Ideas" section. He also pens "The Long View" column in The New York Times Book Review in which he "looks back at books that speak to our current historical and cultural moment." He served as Newsweek's managing editor from 1998 to 2006 and editor from 2006 to 2010. The New York Times called him "one of the most influential editors in the news magazine business."  
In 2020, Meacham released two podcasts with the History Channel: Hope Through History and It Was Said. Narrated and written by Meacham, season two of the critically acclaimed Hope Through History podcast explores some of the most historic and trying times in American History, how the nation dealt with the impact of these moments, and how we came through these moments a more unified nation. It Was Said, tells the stories of those crucial words, taking listeners back to inflection points ranging from the McCarthy era to our present time through the real-time rhetoric that shaped and suffused America as the country struggled through storm and strife. It Was Said captures the nation we've been, and points ahead to the nation we hope to become.
Meacham is the author of multiple New York Times bestsellers including, Songs of America, which is a celebration of the music that helped shape a nation. Co-written by musician Tim McGraw, Songs of America was praised as "a glorious celebration of our diversity" by Quincy Jones and an "unusually well-written and moving story" by Ken Burns. Another #1 New York Times bestseller, The Soul of America: The Battle for Our Better Angels, examines the present moment in American politics and life by looking back at critical times in U.S. history when hope overcame division and fear. In 2020, he released, His Truth Is Marching On: John Lewis and the Power of Hope - an intimate and revealing portrait of civil rights icon and longtime U.S. congressman John Lewis and quickly gained bestseller status. 
Meacham's Presidential biography of George H. W. Bush, Destiny and Power: The American Odyssey of George Herbert Walker Bush, debuted at #1 on the New York Times bestsellers list. According to the Times, "Destiny and Power reflect the qualities of both subject and biographer: judicious, balanced, deliberative, with a deep appreciation of history and the personalities who shape it." He is a co-author of Impeachment: An American History, which reveals the complicated motives behind the three impeachments in U.S. history. A #1 New York Times bestseller, Thomas Jefferson: The Art of Power was hailed as "masterful and intimate" by Fortune magazine. Meacham's other national bestsellers include Franklin and Winston, American Gospel, and American Lion: Andrew Jackson in the White House, which won the Pulitzer Prize in 2009.
Meacham is a frequent guest on Morning Joe; Real Time with Bill Maher; The 11th Hour, and was featured in Ken Burns' documentary series The Roosevelts: An Intimate History. In 2015, Fox News produced an hour-long special about Meacham's Destiny and Power.
Named a "Global Leader for Tomorrow" by the World Economic Forum, he is a member of the Council on Foreign Relations and a fellow of the Society of American Historians. Meacham is a distinguished visiting professor at Vanderbilt University where he holds the Rogers Chair in the American Presidency. His latest book, And There Was Light: Abraham Lincoln and the American Experiment, will be published in the fall of 2022.
Patrons including KaTom, Ihop, Haslam Family Foundation, Lawler Wood, Bill and Crissy Haslam and DeRoyal make the presentation possible.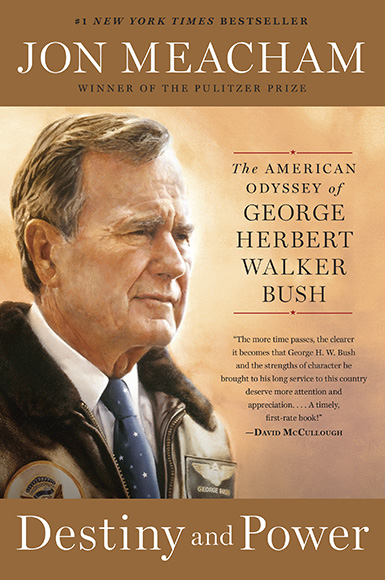 ABOUT LINCOLN MEMORAL UNIVERSITY Lincoln Memorial University is a values-based learning community dedicated to providing educational experiences in the liberal arts and professional studies.  The main campus is located in Harrogate, Tennessee. For more information about the undergraduate and graduate programs available at LMU, contact the Office of Admissions at 423-869-6280 or e-mail at [email protected]
ABOUT EAST TENNESSEE HISTORICAL SOCIETY Established in 1834, the East Tennessee Historical Society is widely acknowledged as one of the most active history organizations in the state and enjoys a national reputation for excellence in programming and education. For 187 years the East Tennessee Historical Society has been helping East Tennesseans hold on to our unique heritage—recording the events, collecting the artifacts, and saving the stories that comprise the history we all share.