LMU Law Moot Court Teams Succeed in ABA Competition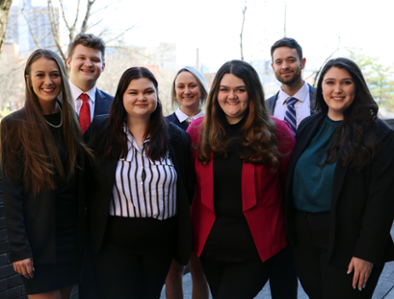 On March 3- 5, 2022, Lincoln Memorial University Duncan School of Law (LMU Law) third-year law students Baylee Brown, Brock Goetz, Brianna Riley, and Brianna Weiner competed in the oral advocacy component of the Washington D.C. Regional of the American Bar Association's National Appellate Advocacy Competition (ABA NAAC). Their teammates, second-year student Jordan Meddings and third-year student Megan Lowe, authored the briefs, fulfilling the written advocacy component of the competition.
The ABA NAAC is an elite moot court competition that emphasizes oral advocacy skills through a realistic appellate advocacy experience. Moot court competitors participate in a hypothetical United States Supreme Court appeal, which includes writing an appellate brief as either respondent or petitioner and then arguing the case before the mock panel, enduring rigorous questioning by the judges.
Continuing LMU Law's history of written advocacy success, Mr. Meddings made history as LMU's first second-year student to compete in the ABA NAAC and earned 13th place out of 36 briefs, while Ms. Lowe earned 7th place out of 36 briefs. Ms. Weiner and Mr. Goetz won the third oral advocacy round. Ms. Brown and Ms. Riley, having won two preliminary rounds, advanced to the semifinals, where they barely missed advancement to the finals by one ballot. Ms. Lowe, Ms. Brown, and Ms. Riley earned the title of Washington D.C. 2022 Regional Semifinalists. Ms. Brown, having earned the 5th place oral advocacy award out of 72 competing students, made history as the first LMU Law student to earn an ABA NAAC individual advocacy award.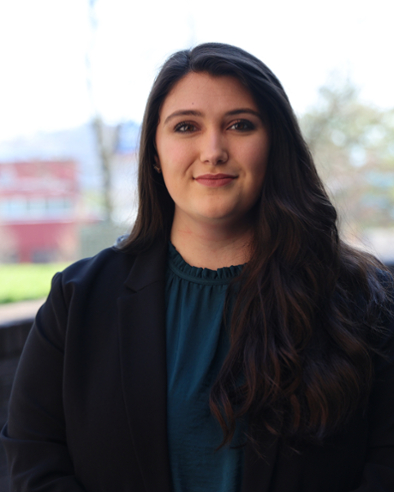 "I am incredibly proud of the students I've coached since I started working with the moot court program in 2019, said LMU Law adjunct professor and moot court coach Amanda Tauber Tonkin. "Watching these students develop their written and oral advocacy skills have been very rewarding. Their ability to adapt and succeed despite difficult circumstances demonstrates dedication, flexibility, and determination—all attributes that will serve them well in their future practices."
The Lincoln Memorial University Duncan School of Law is located in Knoxville's Historic Old City Hall Building. LMU Law is an integral part of LMU's values-based learning community and is dedicated to preparing the next generation of lawyers to provide sound legal service in the often underserved region of Appalachia and beyond.