LMU Players to Present 'Clue: The Musical'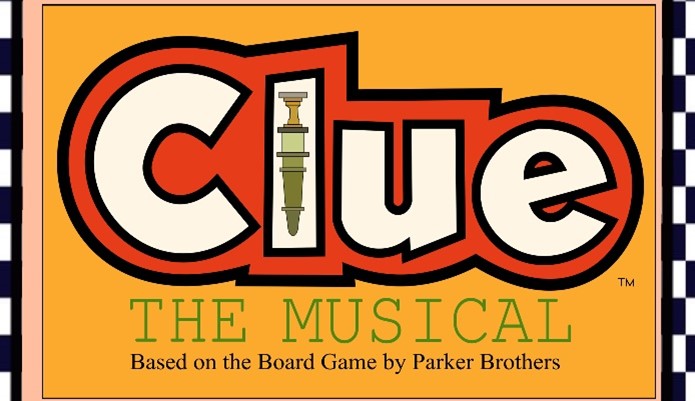 The Lincoln Memorial University (LMU) Paul V. Hamilton School of Arts, Humanities and Social Sciences and The LMU Players will present a theater production of "Clue: The Musical," Thursday through Saturday, April 7-9, 2022. The production will take place at 7:30 p.m. each day in the Sam and Sue Mars Performing Arts Center at Duke Hall of Citizenship on the main campus of LMU.
The musical comedy is based on the popular board game by Parker Brothers.
"This 'whodunnit' satire is based on the popular board game having its iconic characters," said Assistant Professor of Theater Joe Gill, director of the production. "Mrs. White, Professor Plum, Colonel Mustard, Mrs. Peacock, Ms. Scarlet and Mr. Green come to life on stage – singing, dancing and plotting murder. Two added players, Mr. Boddy and the Detective, make this saucy, bright and loony production a must-see."
LMU community cast and crew members include Greg Church as Mr. Boddy, Harrison Williams as Mrs. Peacock, Zach Green as Professor Plum, Angela Thornsbury as Miss Scarlet, Thom Bragg as Colonel Mustard, Leah Wensink as Miss White, Caleb Carney as Mr. Green and Kendell Daniels as the Detective.
The "Clue: The Musical" book is by Peter DePietro, music is by Galen Blum, Wayne Barker and Vinnie Martucci, and lyrics are by Tom Chiodo. It was performed off-Broadway in 1997 and has grown in popularity since then, in the form of numerous community theater productions.
Tickets are available online in advance for $8.50 plus fees at https://www.eventbrite.com/e/clue-the-musical-lmu-tickets-305163039867. Tickets at the door are $10, cash only. The performances are free for LMU students, faculty and staff with an ID. Children under 12 are free as well. For more information, contact Gill at 423.869.6265 or email him at [email protected]. 
Lincoln Memorial University is a values-based learning community dedicated to providing educational experiences in the liberal arts and professional studies.  The main campus is located in Harrogate, Tennessee. For more information about the undergraduate and graduate programs available at LMU, contact the Office of Admissions at 423.869.6280 or email at [email protected].