Carney, Hunt Represent LMU-CVM at AAVMC Conference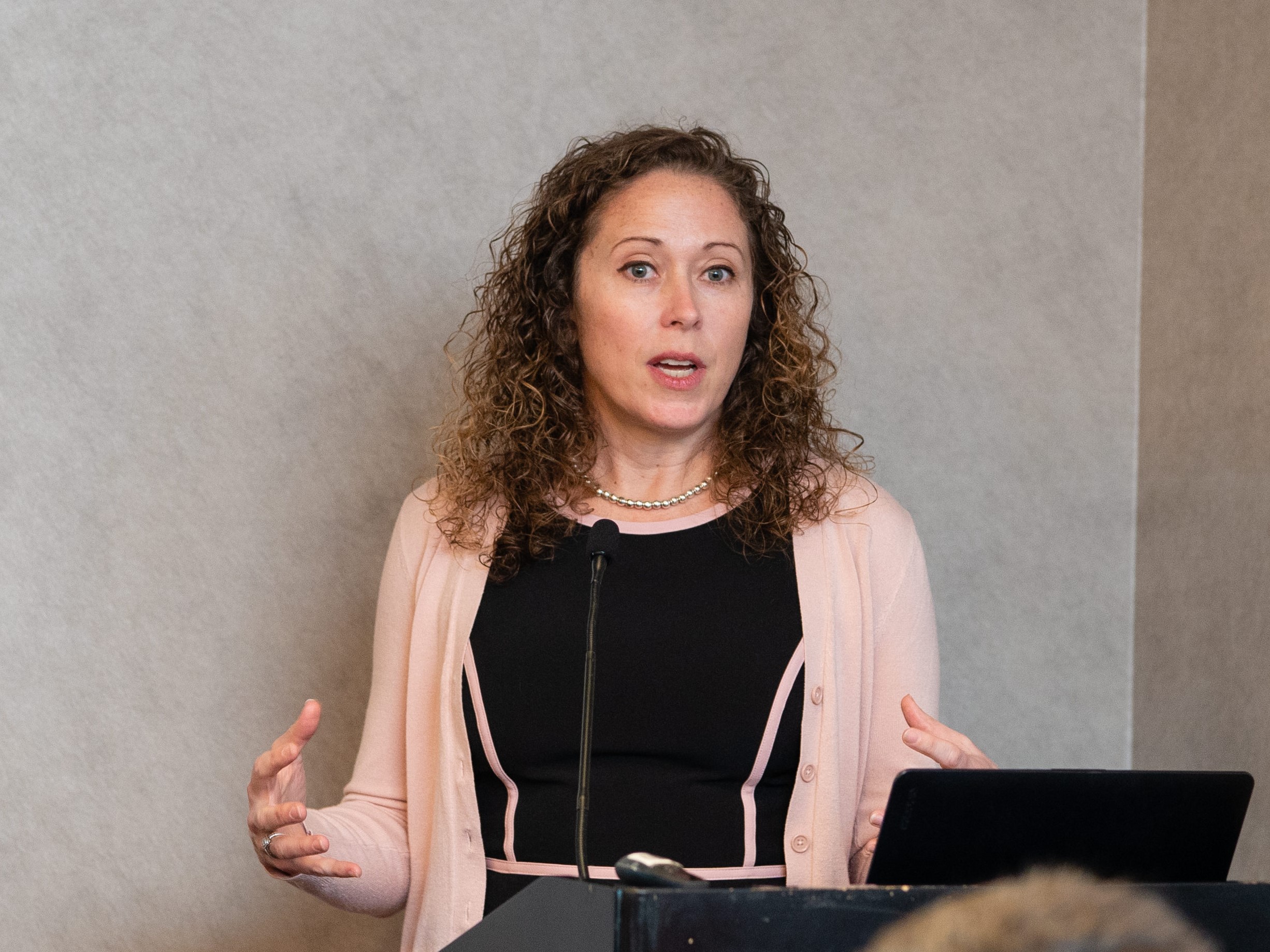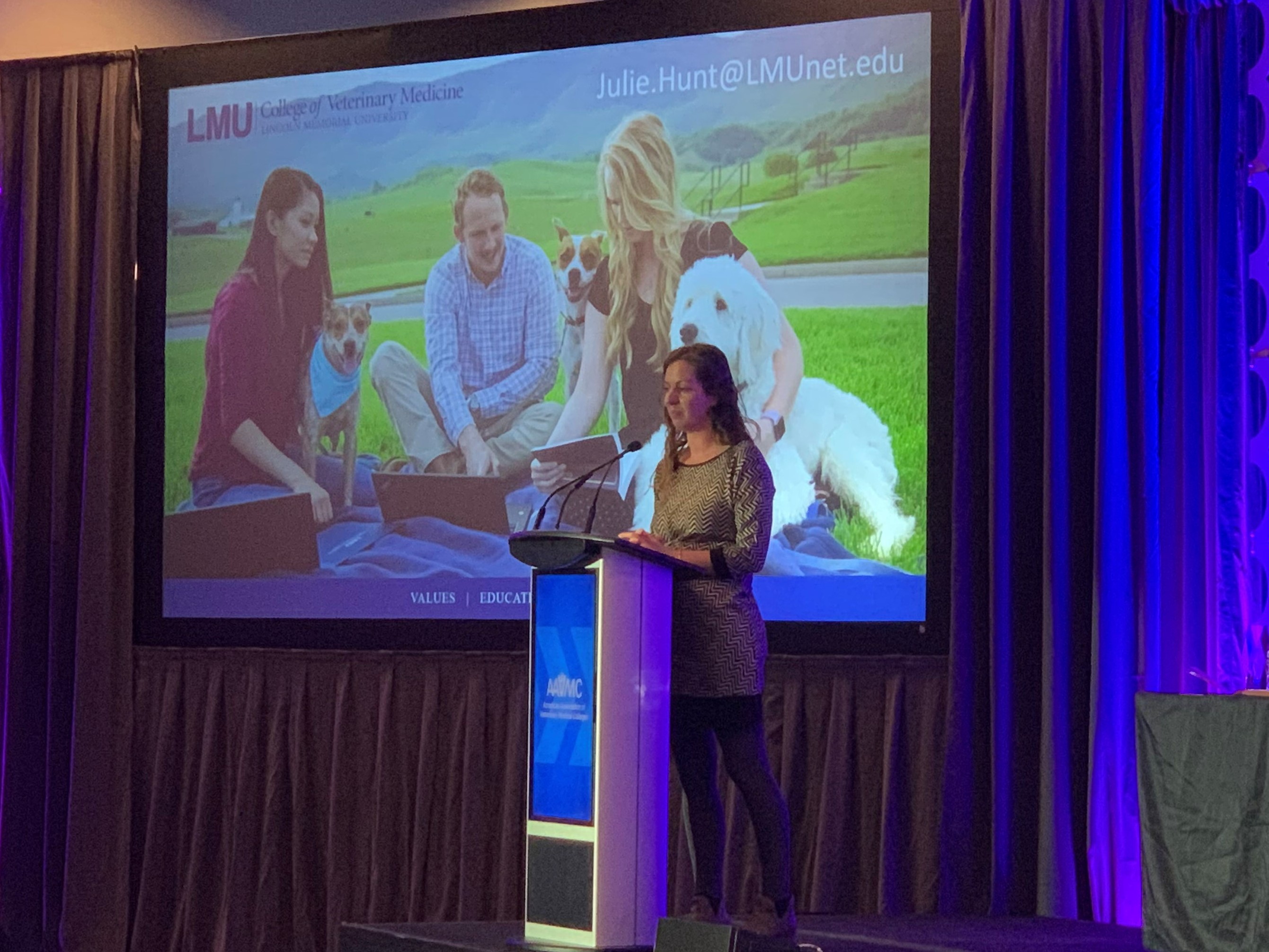 Lincoln Memorial University-College of Veterinary Medicine (LMU-CVM) Associate Dean of Student Affairs and Admissions Kimberly Carney and Associate Dean of Clinical Sciences Julie Hunt presented at the American Association of Veterinary Medical College (AAVMC) annual Catalyze conference in Washington D.C. March 3-5.
Hunt's topics were "Academics' Experience in Veterinary Educational Research" which reported the results of her Council of International Veterinary Medical Education (CIVME) grant-funded research project, and "Update from the Task Force on the Use of Animals in Education" which is working on a position statement on the use of animals in veterinary education.
Carney presented on behalf of CIVME on research completed fall 2021 on Diversity, Equity, and Inclusion (DEI) in the global (non-North American) context.
The AAVMC's annual conference is considered one of the leading professional development events in international academic veterinary medicine. Hundreds of educators and other leaders from the veterinary medical profession gather every year for a three day-symposium that features respected thought-leaders from around the world, explores issues and opportunities, shares best practices, and focuses on diversity, equity, and inclusion. The conference also features the AAVMC's annual Advocacy Day on Capitol Hill.
Lincoln Memorial University (LMU) is a values-based learning community dedicated to providing educational experiences in the liberal arts and professional studies. The LMU-College of Veterinary Medicine is located on LMU's main campus in Harrogate, Tennessee, with additional academic facilities in nearby Lee County, Virginia. LMU-CVM is an integral part of the University's medical programs and provides real-world, community-based education in a collaborative learning environment. For more information about LMU-CVM, call 1.800.325.0900, ext. 7150 or visit us online at vetmed.LMUnet.edu.