Doctor of Medical Science Student Bowen Promoted to Major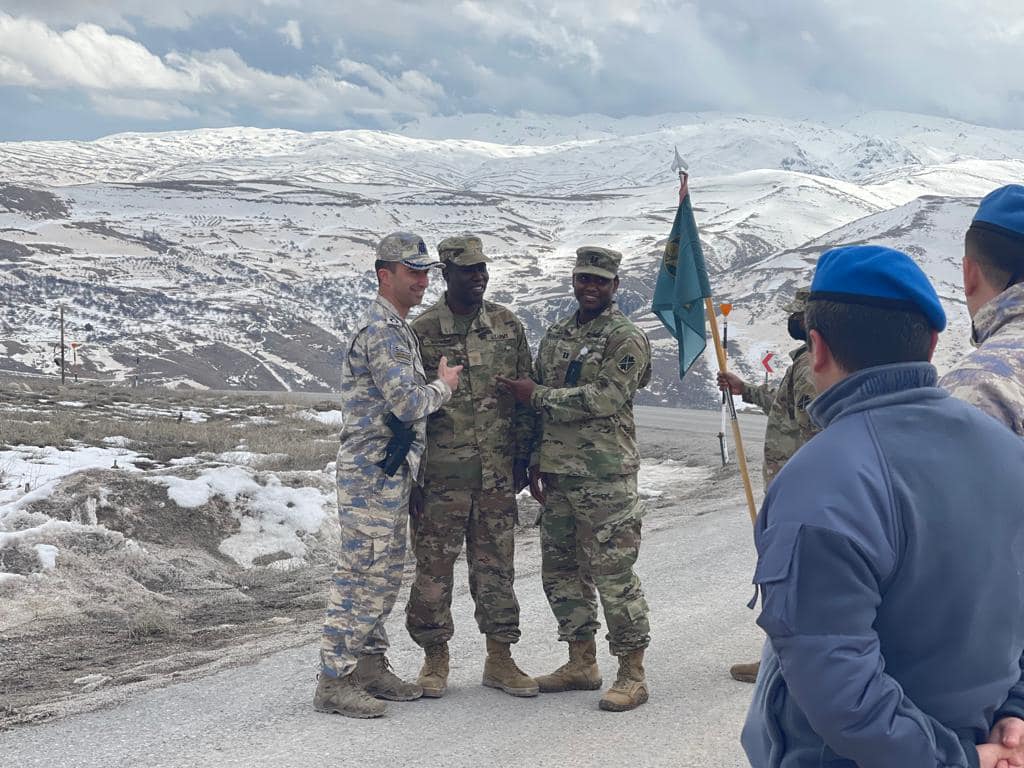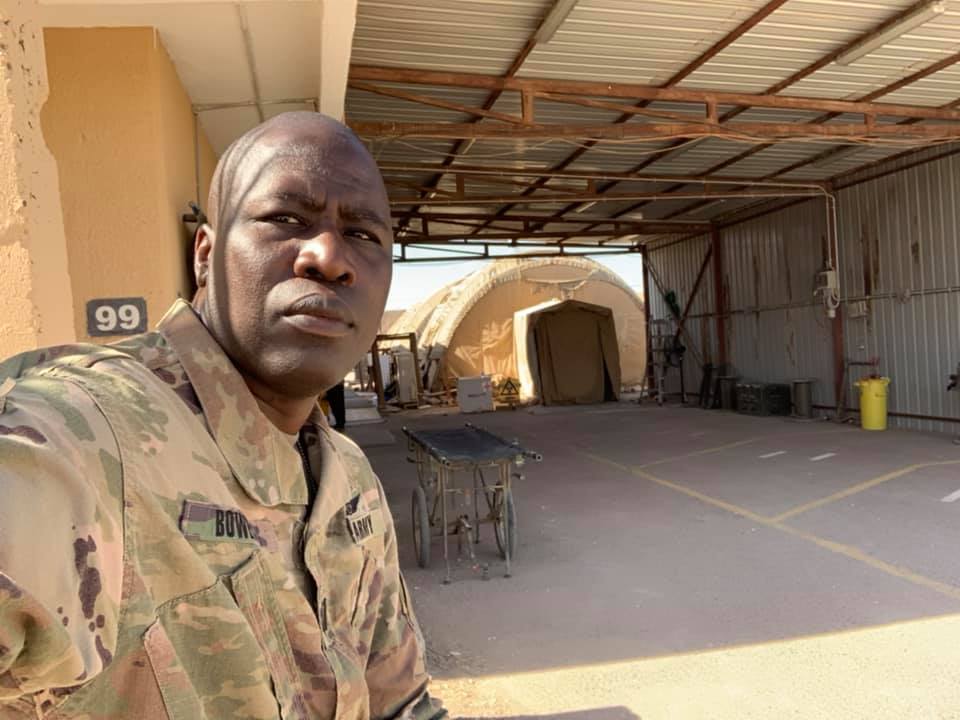 Lincoln Memorial University School of Medical Sciences (LMU-SMS) Doctor of Medical Science (DMS) student Gary A. R. Bowen was recently promoted to Major while stationed in the remote Kurecik Mountains in Turkey. He was promoted from the rank of Captain to Major effective February 3 in a ceremony completed by the Turkish Site Commander Major Metin, Kaya of the Turkish Airforce.
Bowen currently serves as the physician assistant attached to the 10th Army Air and Missile Defense Command in Turkey in support of European Deterrent Initiative.
He entered the Army June 6, 2006 and served as a 15D Propeller and Rotor mechanic. He attended Officer Candidate School where he was commissioned as a Second Lieutenant in the Military Police Corps in 2008. As a military police officer, he served as a Platoon Leader, Operations Officer and Executive Officer in the Alabama Army National Guard. He then attended the Interservice Physician Assistant Program where he graduated as a Physician Assistant in 2014. While living in Atlanta, Georgia, he worked as an orthopedic spine and general orthopedic PA. He graduated from the Civil Support Skills Course and worked as a CST PA with the Virgin Islands National Guard. As an Army PA he served in multiple PA roles in the battalion and medical detachment level.
Bowen's combat deployments include the 48th Brigade Infantry Combat Team in support of Operation Freedom Sentinel, Afghanistan. He also deployed with the 248 Medical Area Support Company to in support of Operation Inherent Resolve, Iraq. There he served as the OIC for the Role 2 Clinic at Al Asad Air Base, Iraq. Non-combat deployment includes to Poland in support of European Deterrent Initiative.
Bowen earned an Associate of Science in Electronics Engineering Technology from Miami Dade College. He also earned a Bachelor of Science in Applied Science and Technology from the Thomas Edison State College with a specialization in Aviation Maintenance Technology. CPT Bowen is an IPAP graduate and holds a Bachelor of Science and a Master of Science in Physician Assistant Studies from the University of Nebraska Medical Center. He completed post graduate Studies at Nova Southeastern University with a specialization in Emergency Medicine. He is currently a doctoral student at LMU with a double concentration in Medical Education and Emergency Medicine.
Bowen's awards and decorations include the Afghanistan Campaign Medal (Campaign Star), Inherent Resolve Campaign medal (Campaign Star), Armed Forces Reserve Medal (M device and numeral 2 with 10 year bronze hourglass), Global War on Terrorism Expeditionary Medal, Global War on Terrorism Service Medal.  Army Commendation Medal (2 Oak Leaf Clusters), Army Achievement Medal (Double Bronze Oak Leaf Cluster), Army Overseas Service Ribbon, North Atlantic Treaty Organization (NATO) Medal, Army Reserve Components Overseas Training Ribbon, National Defense Service Medal, Basic Aircrew Badge, and the German Armed Forces Proficiency Badge (Bronze). His National Guard awards and decorations include the Georgia National Guard Meritorious Service Ribbon, Georgia National Guard Special Operations Ribbon, Georgia National Guard Humanitarian Service Award, Georgia National Guard State Active Duty Ribbon, Georgia National Guard Distinguished Unit Citation and the Tennessee Individual Achievement Medal. He is also a holder of the Calvary Gold Combat Spurs.
Established in 2019, LMU-SMS is home to LMU's Physician Assistant Program at the main campus in Harrogate, a Surgical Physician Assistant Program at LMU-Knoxville, the Doctor of Medical Science completion program in Harrogate, and the Bachelor of Medical Laboratory Science degree program, which is delivered at the main campus and at the Kingsport Center for Higher education. The school supports the University's mission of service to Appalachia and other underserved areas by maintaining high quality medical education and supporting student success.