Q & A Session and Book Signing with Congressman Duncan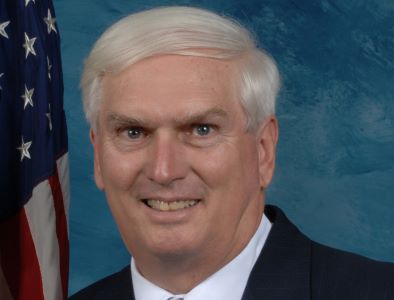 The honorable John J. Duncan Jr., retired member of the U.S. House of Representatives, and Matt Lyon, dean of Lincoln Memorial University Duncan School of Law (LMU Law) will conduct a question-and-answer session prior to Duncan signing copies of his new book From Batboy to Congressman: Thirty Years in the U.S. House (UT Press, $24.99) on January 19. The event will be held in the Robert S. Watson, Jr. Courtroom at LMU Law. The question-and-answer forum will begin at 5 p.m. with the book signing to follow afterwards. The event is free and open to the public.
Duncan served as a respected criminal defense lawyer and judge before being elected to the U.S. House of Representatives for Tennessee's Second Congressional district in 1988. He retired from Congress at the end of his 16th term in January of 2019. Throughout his decades-long career, Duncan was known for his commitment to his constituents.
In From Batboy to Congressman: Thirty Years in the U.S. House, Duncan tells stories about his family, early life and time as a lawyer and judge. He details unique experiences meeting celebrities, presidents, and sports stars and reflects on leadership within the government, war, and poverty issues. Duncan offers a new perspective on relationships across the aisle and bipartisanship. He names conservatives, moderates, and liberals who are among his closest friends. 
 "As you will read in this book," Duncan said, "Every job I ever had gave me strange, funny and unusual stories to tell."
Duncan served as a ranking member of the House Committee on Transportation and Infrastructure's Highways and Transit Subcommittee. He also held seats on the House Committee on Natural Resources and the House Committee on Oversight and Government Reform. Prior to his election to Congress, he served as a State Trial Judge, having been appointed by Tennessee Governor Lamar Alexander in 1981. He started his career in law in 1973 with a private law practice in Knoxville with Zane Daniel. Duncan graduated from the University of Tennessee and The George Washington University National Law Center. He was married to the late Lynn Hawkins Duncan, and they shared four children and eight grandchildren.
The Lincoln Memorial University Duncan School of Law is located in Knoxville's Historic Old City Hall Building. LMU Law is an integral part of LMU's values-based learning community and is dedicated to preparing the next generation of lawyers to provide sound legal service in the often underserved region of Appalachia and beyond. For more information about LMU Law, call 865.545.5303 or visit us online at Law.LMUnet.edu.