Hunnicutt at Helm of LMU CRNA Program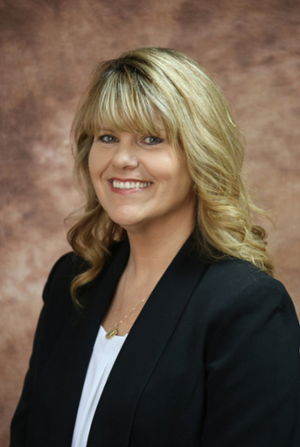 The Lincoln Memorial University-Caylor School of Nursing (LMU-CSON) joins the nationwide celebration of the critical role of Certified Registered Nurse Anesthetists (CRNAs) during National CRNA Week, January 23-29. The theme for this year's celebration is "Trusted Anesthesia Experts on the Frontlines."
Dr. Crystal Hunnicutt is one of those trusted experts on the frontlines. Hunnicutt, program director of LMU-CSON's nurse anesthesia concentration, joined the faculty of LMU in 2013 as assistant director of the nurse anesthesia program. In 2016, she was promoted to director of the program. In addition to administrative responsibilities, didactic and clinical teaching, Hunnicutt serves on the Institutional Review Board (IRB) at LMU.
January 2022 saw LMU's program grow from a master's degree into the Doctor of Nursing Practice (DNP) in Nurse Anesthesia, and Hunnicutt was at the forefront of that effort. LMU has graduated over 200 nurse anesthetists since the program's inception. The nurse anesthesia concentration prepares nurses in an advanced practice role with competencies in nurse anesthesia across the life span.
"As mandated by updated accreditation standards, nurse anesthesia programs were required to move to award a practice doctoral degree," Hunnicutt said. "Our first cohort of DNP Nurse Anesthesia students matriculated in January, and we are excited for this next step."
A native of Southwest Virginia, Hunnicutt resides in Big Stone Gap. She received her Bachelor of Science in Nursing (BSN) from the University of Virginia College at Wise in 2002, her Master of Science in Nurse Anesthesia and Doctor of Nursing Practice from Virginia Commonwealth University (VCU) in 2007 and 2010, respectively.
After graduating from VCU's nurse anesthesia program in 2007, Hunnicutt began her practice as a CRNA at Lonesome Pine Hospital in rural Southwest Virginia. While fulfilling her duties with LMU's CRNA program she is decidedly on the frontlines, continuing to practice as a staff CRNA for Triangle Anesthesia.
"I enjoy being able to continue my practice, especially where our students are," she said. "I can evaluate them in the clinical setting and help them if needed. I love what I do."
Hunnicutt is active in many professional organizations at the regional, state, and national levels. She is currently serving as the chair for the Wellness Committee for the Tennessee Association of Nurse Anesthetists (TANA). She currently serves as the State Peer Advisor for Tennessee. Hunnicutt has served as a guest editor and mentor for the International Student Journal of Nurse Anesthesia and was recently appointed to its editorial board. On the national level, she has served as a scholarship reviewer for the American Association of Nurse Anesthetists (AANA) Foundation and previously served on the National Board of Certification and Recertification for Nurse Anesthetist Item Writing Committee. In addition to these activities, she is currently serving as an on-site reviewer for the Council on Certification of Nurse Anesthesia Educational Programs and is appointed to the board and serves as Vice President of the Tennessee Professional Assistance Program.
Wellness topics related to nurse anesthesia hold great interest for Hunnicutt. She has presented on wellness topics such as domestic violence, perioperative loss, and suicide prevention in CRNAs. Hunnicutt presents lectures at state and national meetings because of a rise in suicide rates among health care providers. "I talk to them about the importance of recognizing suicidal ideations in fellow providers, as well as where and how to send them to get help," she said.
She is currently exploring the concept of "second victim" (SV) as it relates to the CRNA. According to research published in 2019 by the National Center for Biotechnology Information (NCBI) within the National Institutes for Health (NIH), the SV term describes the "impact of medical errors on health care providers—especially when there has been an error or the provider feels responsibility for the outcome."
Students interested in applying to the DNP Nurse Anesthesia program are not required to hold a master's degree. For more information or to apply to any LMU-CSON program, visit nursing.LMUnet.edu.
Lincoln Memorial University is a values-based learning community dedicated to providing educational experiences in the liberal arts and professional studies. The main campus is in Harrogate, Tennessee. For more information about the undergraduate and graduate programs available at LMU, contact the Office of Admissions at 423.869.6280 or email at [email protected].