LMU Receives National Endorsements for Business, Education, and Nursing Programs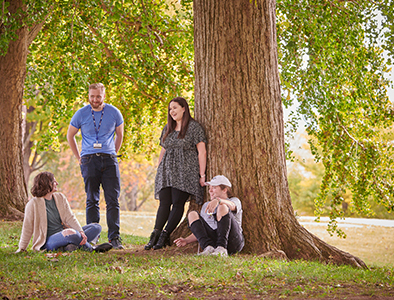 Lincoln Memorial University (LMU) has been recognized by Colleges of Distinction as one of the top colleges in the nation and has received further endorsements for the LMU School of Business, Carter and Moyers School of Education and Caylor School of Nursing (CSON).
A trusted resource for guidance counselors, parents and students in the United States, Colleges of Distinction advocates for schools whose undergraduate experiences are grounded in a philosophy of well-rounded, individualized engagement. LMU has excelled at having students graduate and enter the workforce with solid, well-developed critical thinking skills as well as the ability to adapt in an ever-changing society.
Now, more than ever, it's important for those entering the job market to have the kind of experiential education offered at the School of Business, Carter and Moyers School of Education and Caylor School of Nursing at LMU.
Already honored as a College of Distinction for its high-impact approach to education, LMU has received specialized recognition in business, education and nursing. These additional accolades were borne out of a need for college curricula that are comprehensive not only in course material, but also in practical- and soft-skills development. LMU has met these needs with a blend of liberal arts education, program-specific training, and abundant opportunities for real-world application.
"We complete a thorough review of the programs in question before giving the awards," said Tyson Schritter, chief operating officer for Colleges of Distinction. "We're looking for such qualities as accreditation, breadth of program, advising and mentoring, integration of career services, and successful outcomes for students. It's wonderful to see how Lincoln Memorial University really exemplifies these qualities."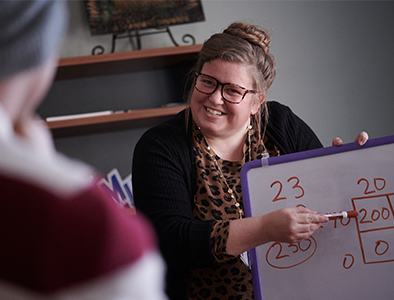 The LMU Carter and Moyers School of Education is proud to graduate future educators who are not only knowledgeable, but also efficient mentors who provide empathetic support and novel teaching methods. LMU offers a full breadth of education programs from the baccalaureate to doctoral level. The undergraduate teacher education program leads to a Bachelor of Science degree in interdisciplinary studies in human learning and development with concentration options including elementary education, secondary education and special education. In addition to a semester of student teaching, LMU students complete clinical observations in schools and develop and host special events for the University on-campus college preparatory school, The J. Frank White Academy.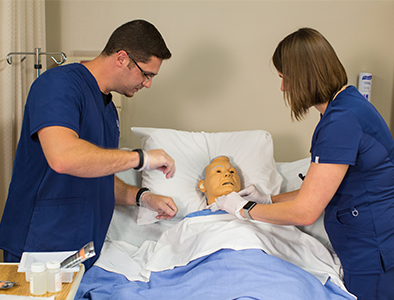 The accredited programs of the LMU Caylor School of Nursing enable its students to take calculated action even in high-pressure situations. For more than 40 years, LMU has prepared caring, compassionate and capable nurses to serve communities throughout the region. Enrollment in the LMU-CSON has increased exponentially over the last decade with the addition of new programs and concentrations. The LMU-CSON offers a variety of undergraduate degree options to meet nurses' career goals including a Licensed Practical Nurse-Associate of Science in Nursing (ASN), the Associate of Science in Nursing (ASN), the Bachelor of Science in Nursing (BSN) and the Registered Nurse-Bachelor of Science in Nursing (RN-BSN).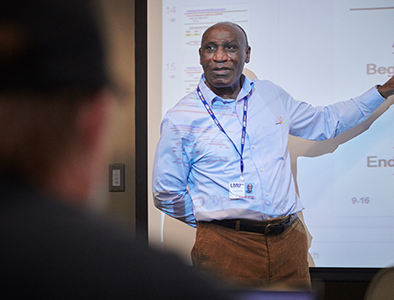 Globalization and the intricacies of modern business operations require effective communication and apt problem-solving strategies. LMU's undergraduate business offerings include a Bachelor of Business Administration (BBA) degree with several concentration options, a Bachelor of Arts (BA) degree, and an Associate of Business Administration (ABA) degree. Students may choose to specialize with concentrations in accounting, business analytics, finance, health care administration, management, management information systems, marketing, sport management and general business.
To view LMU's profile or to find more information about its innovative learning experiences, click here. 
About Colleges of Distinction
Since 2000, Colleges of Distinction has been committed to honoring schools throughout the U.S. for true excellence in higher education. The member schools within the Colleges of Distinction consortium distinguish themselves through their dedicated focus on the undergraduate experience. Its website provides dynamic college profiles, customized tools, and resources for students, parents, and high school counselors. For more information, and to learn how to become a College of Distinction, visit CollegesofDistinction.com.
Lincoln Memorial University is a values-based learning community dedicated to providing educational experiences in the liberal arts and professional studies. The main campus is in Harrogate, Tennessee. For more information about the undergraduate and graduate programs available at LMU, contact the Office of Admissions at 423-869-6280 or email at [email protected].