Pierrelus and Agwuncha have been named National Future Leadership Project Fellows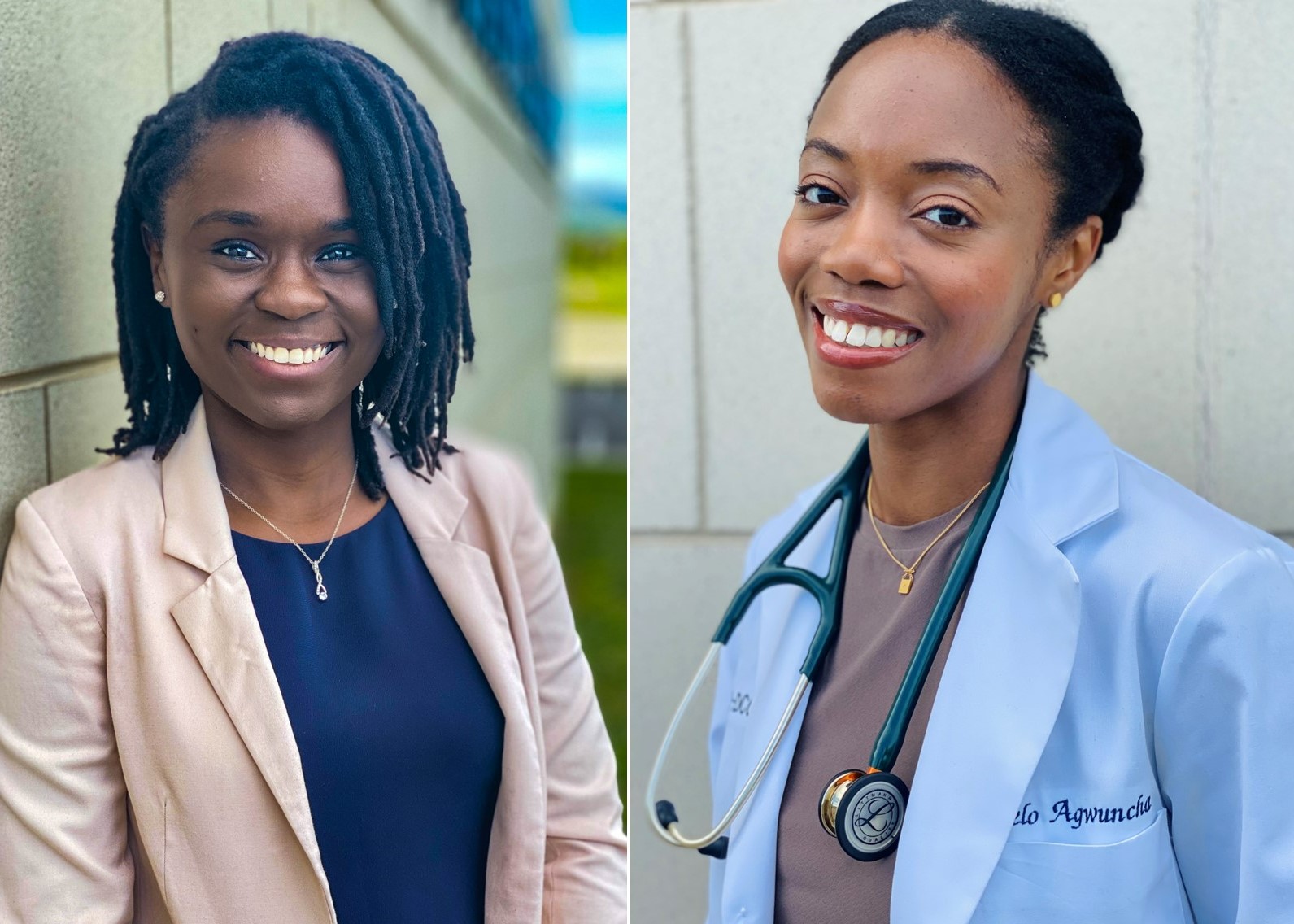 Lincoln Memorial University-DeBusk College of Osteopathic Medicine (LMU-DCOM) second-year students China Pierrelus and Chinelo Agwuncha have been named National Future Leadership Project (NFLP) Fellows as part of the Student National Medical Association (SNMA).
The National Future Leadership Project program recruits and mentors the next generation of SNMA leaders. SNMA members are selected for the program through an application process each year. Twenty NFLP Fellows gain leadership skills by shadowing SNMA officers, participating in national and regional programming, and obtaining a more in-depth knowledge of the SNMA.
"As fellows, we are working to develop different projects alongside our team members, with the aid of current physicians, that benefit the continual maintenance of the organization," Pierrelus said. "I specifically am working on developing a project that will help increase the organizational efficiency of SNMA."
Pierrelus is from Naples, Florida, and graduated with a BS in community health from Florida Gulf Coast University and an MS in biomedical sciences from Liberty University. Agwuncha is from Westchester, Illinois, and graduated from the Dominican University with a BS in neuroscience and she has an MS in biomedical sciences from LMU.
"My dedicated project entails brainstorming educational and professional webinars for medical students, handling external opportunities for SNMA members, and structuring a new subcommittee," Agwuncha said.
The DeBusk College of Osteopathic Medicine is located on the campus of Lincoln Memorial University in Harrogate, Tennessee. LMU-DCOM is an integral part of LMU's values-based learning community and is dedicated to preparing the next generation of osteopathic physicians to provide health care in the often-underserved region of Appalachia and beyond. For more information about LMU-DCOM, call 1.800.325.0900, ext. 7082, email
[email protected]
, or visit us online at
http://med.LMUnet.edu