LMU Law Appoints Vonda M. Laughlin to Associate Dean for Distance Education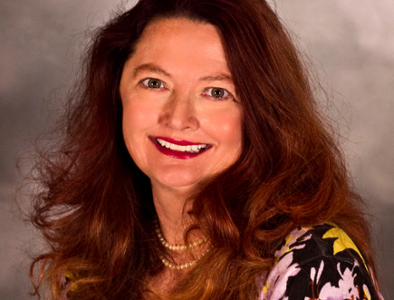 Lincoln Memorial University Duncan School of Law (LMU Law) Vice President and Dean Matt Lyon announced the promotion of Vonda M. Laughlin to Associate Dean for Distance Education. In her new role, Laughlin will primarily coordinate the planning and implementation of LMU Law's distance education offerings. She also will maintain her teaching responsibilities in business law-related courses, including Contracts and Sales, Secured Transactions, and Insurance Law.
"Dean Laughlin is the ideal person to lead our efforts to develop distance education offerings that enhance our law school's ability to serve our mission," said Dean Lyon. "She is an effective teacher with experience in both traditional and online formats who has the universal respect and admiration of her colleagues and students."
Laughlin has had a distinguished career in both the legal field and higher education. She graduated from the University of Tennessee College of Law, with highest honors. She ranked first in her class and received a number of awards, including the Outstanding Graduate Award from the Michie Company. Laughlin later earned an LL.M. in Insurance Law from the University of Connecticut School of Law, with honors. Upon graduation, she was awarded the LL.M. Prize, the law school's highest honor for graduating students enrolled in the Insurance Law LL.M. program.
Laughlin served as a judicial clerk to Chief U.S. District Court Judge Thomas G. Hull and later practiced with both the New York-based firm that is now Milberg, Coleman, Bryson, Phillips & Grossman and with the Knoxville firm Butler, Vines & Babb. She also served as in-house counsel for Permanent General Insurance Company. Prior to joining LMU Law full-time in 2017, she taught at Carson-Newman University and King University. She is married to Mike Dockery, a local cabinet maker.
"Distance education offers opportunities to students who are unable to follow a traditional schedule of courses and supports the law school's mission of service to Appalachia and beyond," said Laughlin. "LMU Law's forward thinking in the area of distance education will be of benefit to many of our students."
The Lincoln Memorial University Duncan School of Law is located in Knoxville's Historic Old City Hall Building. LMU Law is an integral part of LMU's values-based learning community and is dedicated to preparing the next generation of lawyers to provide sound legal service in the often underserved region of Appalachia and beyond. For more information about LMU Law, call 865.545.5303 or visit us online at Law.LMUnet.edu.