LMU Jazz, Concert Bands to Perform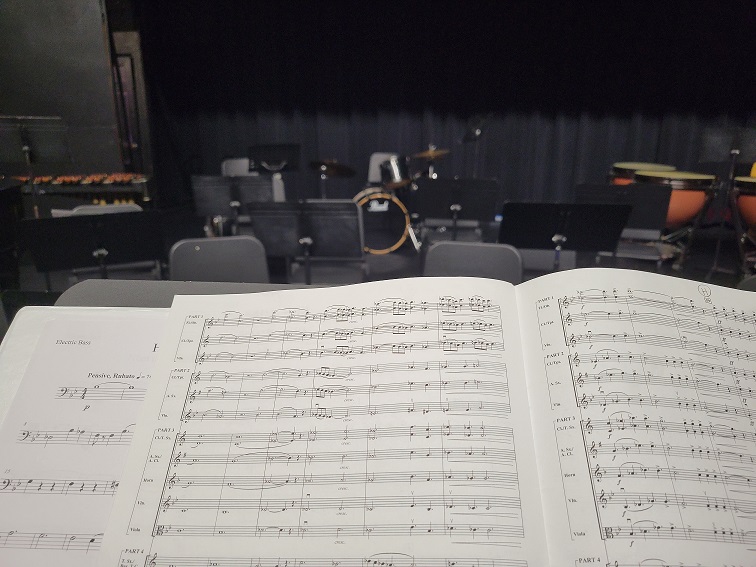 Live music continues to make a comeback as the Lincoln Memorial University (LMU) Jazz Band and the LMU Concert Band are scheduled to perform Nov. 30 at 7:30 p.m. The performances will take place in the Sam and Sue Mars Performing Arts Center in the Duke Hall of Citizenship.
The bands include the talents of LMU students, faculty, staff, and members of the community. The groups are "small but mighty," said Dr.  Benjamin Bruflat, assistant professor of music and director of the bands.
"They are very diverse groups," he said. "There are two distinct sounds, with 19 people in the Concert Band and six people in the Jazz Band."
The music will be "old, new, and everything in between," he said. "The Jazz Band will be performing standards in a combo setting as our members will be demonstrating improvisation, something most of them have never done before. The Concert Band will be playing a variety of pieces from repertoire staples to video game themes."
Bruflat, in his first semester at LMU, added that the performers have an enthusiasm and passion for music. "They want to be there and are a good representation of the area in general."
The performances are open to the public with free admission.
Lincoln Memorial University is a values-based learning community dedicated to providing educational experiences in the liberal arts and professional studies. The main campus is in Harrogate, Tennessee. For more information about the undergraduate and graduate programs available at LMU, contact the Office of Admissions at 423.869.6280 or email at [email protected].