Buck Turner Inducted into LMU's Literary Hall of Fame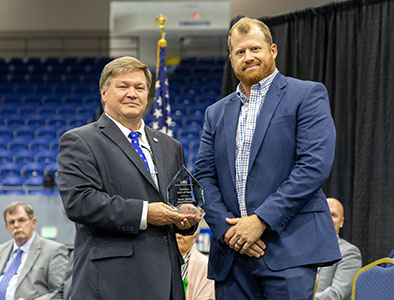 Lincoln Memorial University (LMU) inducted the Class of 2021 into its Educators', Literary and Professional Halls of Fame during Homecoming celebrations earlier this month. Buck Turner, '02, '04, was the sole inductee for the Literary Hall of Fame.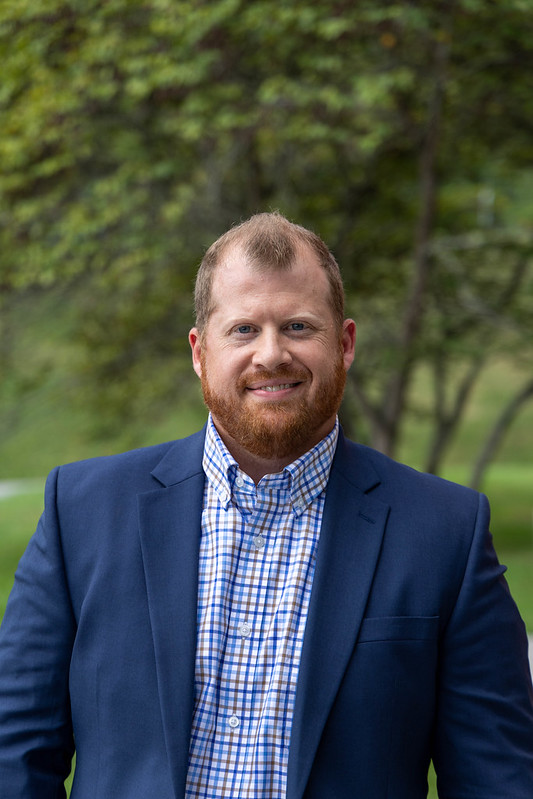 Turner was on the Railsplitter golf team while a student at LMU where earned a bachelor's degree in 2002 and a Master of Business Administration in 2004. He is the director of engagement for Pomeroy, an information technology firm, and writes novels in his spare time.
Best known for his diverse writing style and propensity to blur genre lines, Turner is known in the writing world as a chameleon. He has found success with novels including The Long Road Back to You, I'll Wait and Between Your Heart and Mine.
The LMU Women of Service organization started an online book club in the early days of the pandemic which led them to Turner's The Long Road Back To You. The book made the group quick fans of Turner, as they enjoyed his writing style and many twists and turns in his stories.
You can learn more about Turner's writing at his website www.BuckTurner.com.
To be considered for induction into the Halls of Fame, the nominee must be an alum of LMU or an employee with at least 10 years of service. They must have been active in their area of expertise for a minimum of 10 years and made contributions or significant achievements in their field.
Turner was honored during LMU's annual Homecoming celebration at the Educators', Literary and Professional Halls of Fame Induction and Alumni Awards Ceremony in Tex Turner Arena on Saturday, Oct. 9. The ceremony also included the presentation of the Alumnus of the Year, Volunteer of the Year and Young Alumnus of the Year awards and recognition for the Class of 2020 Halls of Fame inductees.
Lincoln Memorial University is a values-based learning community dedicated to providing educational experiences in the liberal arts and professional studies. The main campus is in Harrogate, Tennessee. For more information about the undergraduate and graduate programs available at LMU, contact the Office of Admissions at 423-869-6280 or email at [email protected].