Sandoval Named AMBUCS Scholar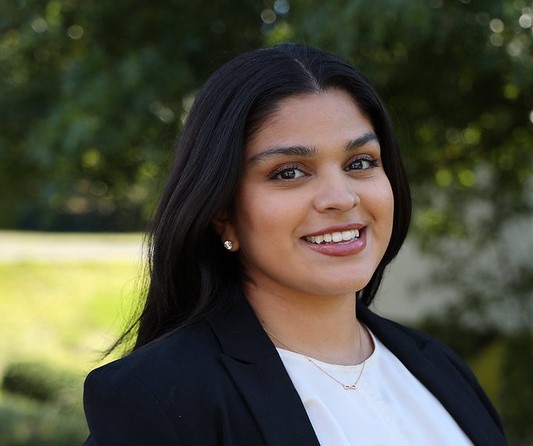 Lincoln Memorial University Doctor of Occupational Therapy (OTD) first-year student Genesis Sandoval was awarded a $600 scholarship by National AMBUCS, Inc., a nonprofit dedicated to inspiring mobility and independence. Sandoval is from Silver Spring, Maryland and moved to Knoxville to pursue her OTD degree at LMU in May 2021.
"I was not sure what to expect entering a graduate program in a different state, but my fellow cohort members, faculty, and staff have made this transition successful," Sandoval said.
Sandoval attended the University of Maryland-College Park for her undergraduate studies where she earned a Bachelor of Science in Public Health Science.
"I was first exposed to the field of occupational therapy after my mother received treatment following a car accident," Sandoval said. "After further research, I was drawn to occupational therapy because of the varied specialties within the profession and the flexibility of the profession."
Sandoval hopes to make a lasting impact in her professional career and in her community.
"I am honored to be one of the recipients of the AMBUS Scholarship because it allows me to continue my education to become an occupational therapist."
The National AMBUCS Scholars include students pursuing degrees in physical therapy, occupational therapy, speech language pathology, and hearing audiology. Awards are based on financial need, commitment to the local community, character for compassion and integrity, and career objectives.
LMU's OTD program prepares graduates to be entry-level occupational therapists. The curriculum is taught by experienced occupational therapists, who hold a wide range of specialties and interests. The program is located at LMU-Knoxville (9737 Cogdill Road) where students train with other health science professional students in state-of-the-art anatomy and medical simulation laboratories. For more information on the Doctor of Occupational Therapy program go to: www.LMUnet.edu/OTD
Lincoln Memorial University is a values-based learning community dedicated to providing educational experiences in the liberal arts and professional studies. The main campus is in Harrogate, Tennessee. For more information about the undergraduate and graduate programs available at LMU, contact the Office of Admissions at 423.869.6280 or email at [email protected].