Dr. Dennis Nordin Inducted into LMU's Educators' Hall of Fame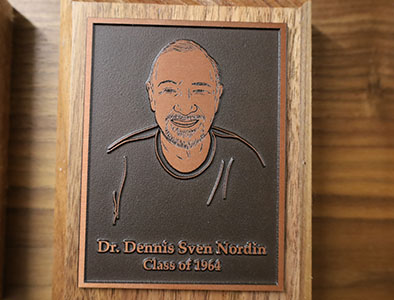 Lincoln Memorial University (LMU) inducted the Class of 2021 into its Educators', Literary and Professional Halls of Fame during Homecoming celebrations earlier this month. Dr. Dennis Nordin, '64, of Starkville, Mississippi, was one of three inducted into the Educators' Hall of Fame.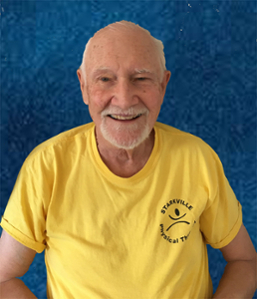 Nordin graduated magna cum laude from LMU, majoring in history. At LMU he was a member of the Foreign Relations and Foreign Language clubs. Following graduation, he became a graduate instructor at Mississippi State University, earning a master's degree in 1965 and a PhD in 1969.
Nordin's teaching career spanned 22 years at institutions including Georgia Southwestern, Chicago State, Bryant, Livingston College (now the University of West Alabama) and Mississippi State. He also served as a guest lecturer at various universities in Sweden.
Nordin mainly taught history, delivering course work covering world history, economic history, African American history, U.S. history and Mississippi history. He was named Professor of the Year at Livingston College in 1978.
In addition to teaching, Nordin is also a prolific writer, publishing several books covering topics such as: Mississippi agricultural history, the history of football in the Mississippi junior college system and the effect of race on voting.
To be considered for induction into the Halls of Fame, the nominee must be an alum of LMU or an employee with at least 10 years of service. They must have been active in their area of expertise for a minimum of 10 years and made contributions or significant achievements in their field.
Nordin was honored during LMU's annual Homecoming celebration at the Educators', Literary and Professional Halls of Fame Induction and Alumni Awards Ceremony in Tex Turner Arena on Saturday, Oct. 9. The ceremony also included the presentation of the Alumnus of the Year, Volunteer of the Year and Young Alumnus of the Year awards and recognition for the Class of 2020 Halls of Fame inductees.
Lincoln Memorial University is a values-based learning community dedicated to providing educational experiences in the liberal arts and professional studies. The main campus is in Harrogate, Tennessee. For more information about the undergraduate and graduate programs available at LMU, contact the Office of Admissions at 423-869-6280 or e-mail at [email protected].