Richard Flanary Inducted into the LMU Educators' Hall of Fame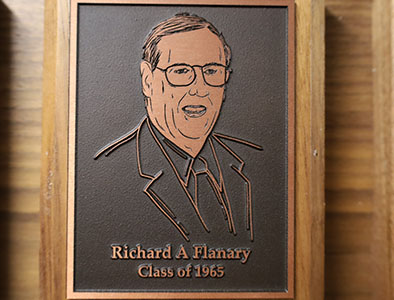 Lincoln Memorial University (LMU) inducted the Class of 2021 into its Educators', Literary and Professional Halls of Fame during Homecoming celebrations earlier this month. Richard Flanary was one of three inducted into the Educators' Hall of Fame.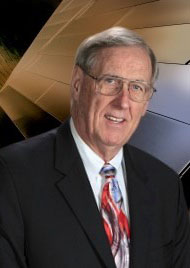 Flanary graduated from LMU in 1965, having majored in history with a minor in psychology. He went on to earn a Master of Education degree from the University of Virginia in counselor education.
A lifelong educator, Flanary began teaching in Prince William County, Virginia, following his LMU graduation. He would also coach soccer and chair his grade level. He went on to serve as a guidance counselor at Graham Park Middle School on Triangle, Virginia, and served as the guidance director until 1973.
Flanary later entered administration, serving as assistant principal and principal at Mills E. Godwin Middle School, principal at Herbert J. Saunders Middle School. In 1985 he became the executive director of the Southwestern Virginia Regional Assessment Center (SOVRAC) based at Virginia Tech University in Blacksburg, Virginia. Flanary joined the National Association of Secondary Principals where he served as the administrator of training from 1990 to 1998; the director of the Office of Leadership Development and Assessment from 1998-2000; senior administrator for leadership development and assessment from 2000-2002; NASSP director of the Office of Professional Development Services from 2002-2008; and NASSP senior director for Leadership Programs and Services from 2008-2012.
In 2012, Flanary was named NASSP's deputy executive director for programs and services, the position he would hold until his retirement. During his tenure with NASSP, Flanary conducted trainings and workshops in 45 states and nine international locations.
Lincoln Memorial University is a values-based learning community dedicated to providing educational experiences in the liberal arts and professional studies.  The main campus is located in Harrogate, Tennessee. For more information about the undergraduate and graduate programs available at LMU, contact the Office of Admissions at 423-869-6280 or email at [email protected].