Dr. Celeste Church Joins LMU as Associate Vice President for Academic Affairs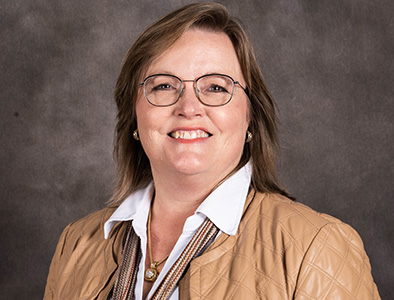 Lincoln Memorial University (LMU) Vice President for Academic Affairs W. Mark Tew, ThD, has appointed Dr. Celeste Church as associate vice president for academic affairs.
In this role, Church will lead the University's efforts in institutional research, institutional effectiveness and accreditation. Additionally, she will oversee the faculty and staff of the Carnegie Vincent Library and the Reed Health Science Library as well as the office of the registrar.
"I was honored to help guide Dr. Church's development as an academician and educational administrator," Tew said. "Dr. Church rose to every challenge, demonstrating an extraordinary ability to engage others in achieving important growth for the University. I am especially eager to lead Dr. Church as she will reach across our campus systems to coordinate joint efforts in enhancing retention and student success."
Church joins LMU from Howard Payne University (HPU) in Brownwood, Texas, where she has served in faculty and administration since 2004. Demonstrating leadership as faculty senate president at HPU, Church progressed through increasingly more challenging and demanding academic responsibilities. These included dean of instructional research and effectiveness, assistant vice president of retention, research, and accreditation, interim provost, and most recently as the assistant vice president for academic affairs.
A gifted musician and vocal performer, Church has taught voice, music history, church music, and musical theater at Hannibal-LaGrange University, Texas Tech University and HPU. She holds a Bachelor of Music from Baylor University, a Master of Church Music from The Southern Baptist Theological Seminary, and the Doctor of Musical Arts from Texas Tech University in Lubbock, Texas. Church graduated from Halls High School and returns home to family living in East Tennessee.
Lincoln Memorial University is a values-based learning community dedicated to providing educational experiences in the liberal arts and professional studies.  The main campus is located in Harrogate, Tennessee. For more information about the undergraduate and graduate programs available at LMU, contact the Office of Admissions at 423-869-6280 or e-mail at [email protected].