Sue Ann Bales Inducted into LMU's Educators' Hall of Fame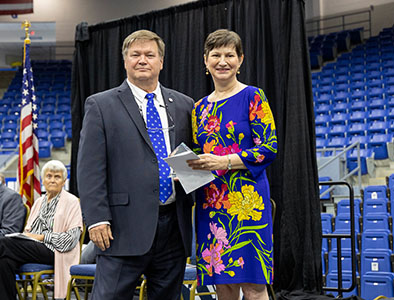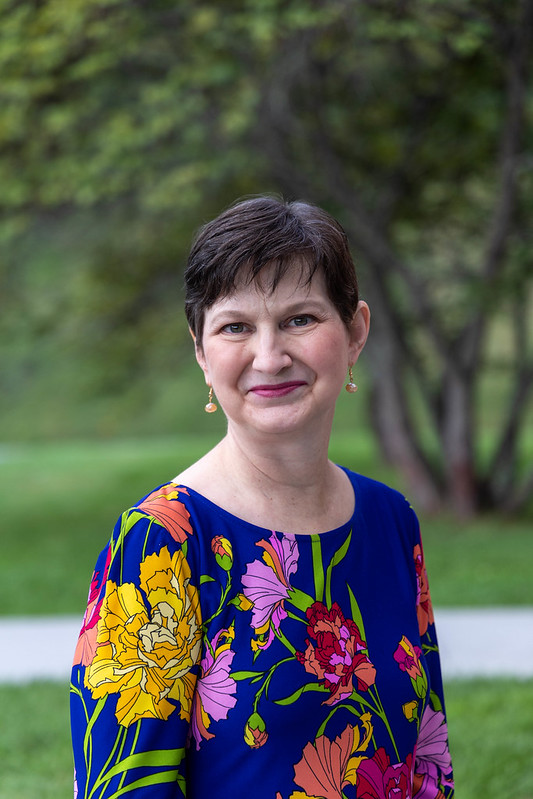 Lincoln Memorial University (LMU) inducted the Class of 2021 into its Educators', Literary and Professional Halls of Fame during Homecoming celebrations earlier this month. Sue Ann Bales, of Rose Hill, Virginia, was one of three inducted into the Educators' Hall of Fame.
Bales attended Rose Hill Elementary School and Thomas Walker High School where she graduated as the valedictorian in 1982. She received an undergraduate degree in biology from LMU in 1986 and went on to pursue a Master of Education degree, graduating in 1999. She was the undergraduate valedictorian in 1986 and received the prestigious Mary Mildred Sullivan Award.
Following her education, she remained in her hometown to live and work. Bales retired from the Lee County Public School System following a 30-year career teaching science, biology and anatomy. She was known for supporting all her students, whether as a teacher, club sponsor or confidant. Bales empowered students to believe in themselves and their abilities, think beyond small town life in Lee County and find their place in the world.
Bales has been an active member of Morgan Memorial United Methodist Church for much of her life. She shares her talents by singing and serving as the church pianist.
To be considered for induction into the Halls of Fame, the nominee must be an alum of LMU or an employee with at least 10 years of service. They must have been active in their area of expertise for a minimum of 10 years and made contributions or significant achievements in their field.
Bales was honored during LMU's annual Homecoming celebration at the Educators', Literary and Professional Halls of Fame Induction and Alumni Awards Ceremony in Tex Turner Arena on Saturday, Oct. 9. The ceremony also included the presentation of the Alumnus of the Year, Volunteer of the Year and Young Alumnus of the Year awards and recognition for the Class of 2020 Halls of Fame inductees.
Lincoln Memorial University is a values-based learning community dedicated to providing educational experiences in the liberal arts and professional studies. The main campus is in Harrogate, Tennessee. For more information about the undergraduate and graduate programs available at LMU, contact the Office of Admissions at 423-869-6280 or e-mail at [email protected].