LMU Honors Hoffard, Johnston and Gragossian with Alumnus Awards During Homecoming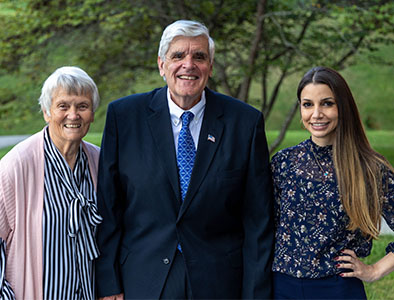 Lincoln Memorial University (LMU) honored three graduates with its highest alumnus honors during the Homecoming celebration earlier this month. William R. "Bill" Hoffard, '71, was honored with the Dr. Charles Holland Alumnus of the Year award, Joan Maxie Johnston, '61, earned the Nancy Rogers Leach Volunteer of Year award and Alin Gragossian, DO'16, was named the Dr. R. Martin Peters Young Alumnus of the Year.
The alumnus of the year award is given each year to the individual who best personifies the qualities and character of Abraham Lincoln. The award, which is named for the 2013 winner, Dr. Charles Holland, is presented to a man or woman who embodies persistence, dedication in support of people and their freedoms and an obvious dedication to the mission and purpose of LMU. The award goes to a person who has achieved recognition in his or her professional life and who is an ambassador of goodwill and active in alumni activities.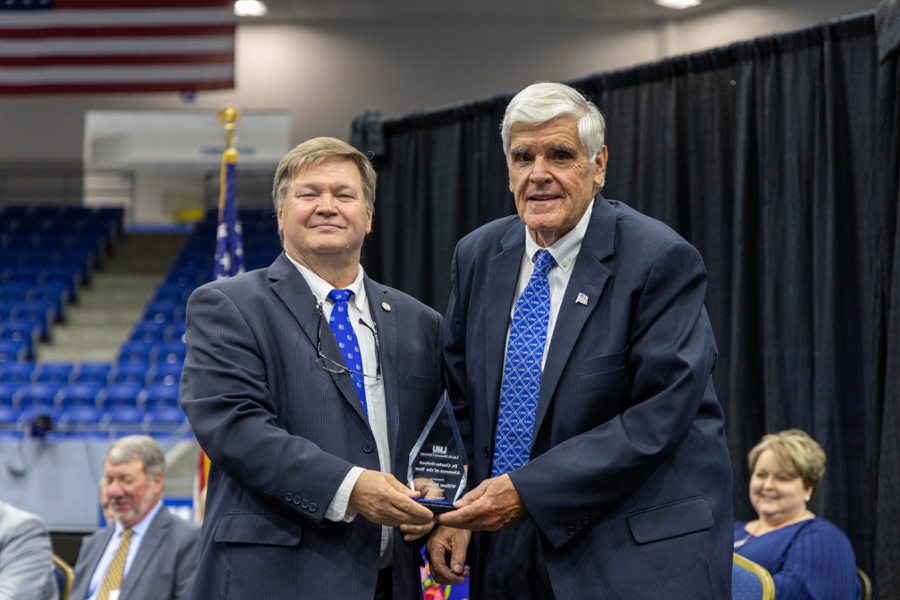 Hoffard's career as an entomologist spanned over three decades with stops at the Arkansas Forestry Commission, the U.S. Department of Agriculture Forest Service in Delaware, Ohio, and in Asheville, North Carolina. He retired in 2005 and remained in Ashville. He graduated from LMU with a Bachelor of Science in biology in 1971 and went on to earn a master's degree in forestry from Stephen F. Austin State University in Nacogdoches, Texas. Hoffard also earned a baccalaureate major certificate in Spanish from UNC-Asheville. An active member of the National Alumni Association and L Club, Hoffard travels to attend Railsplitter athletics events, LMU Family Day at Dollywood and numerous alumni chapter gatherings and Homecomings. In retirement he enjoys world travel, volunteering at a food pantry in Asheville and serving as a Spanish tutor for student athletes at UNC Asheville. He is a Gamma Lambda Sigma fraternity alumnus. Being a philanthropist is one of his passions and he recently endowed a scholarship at LMU in memory of his parents Bill and Mabel Hoffard.
The Nancy Rogers Leach Volunteer of the Year award honors an individual who emphasizes generosity to his or her community by giving of resources, talents and time to improve the quality of life and contribute to the people in the community. The University believes that one of the major cornerstones of meaningful existence is service to humanity and this award, named for a woman with a tremendous spirt of generosity, celebrates an exemplary ambassador of LMU.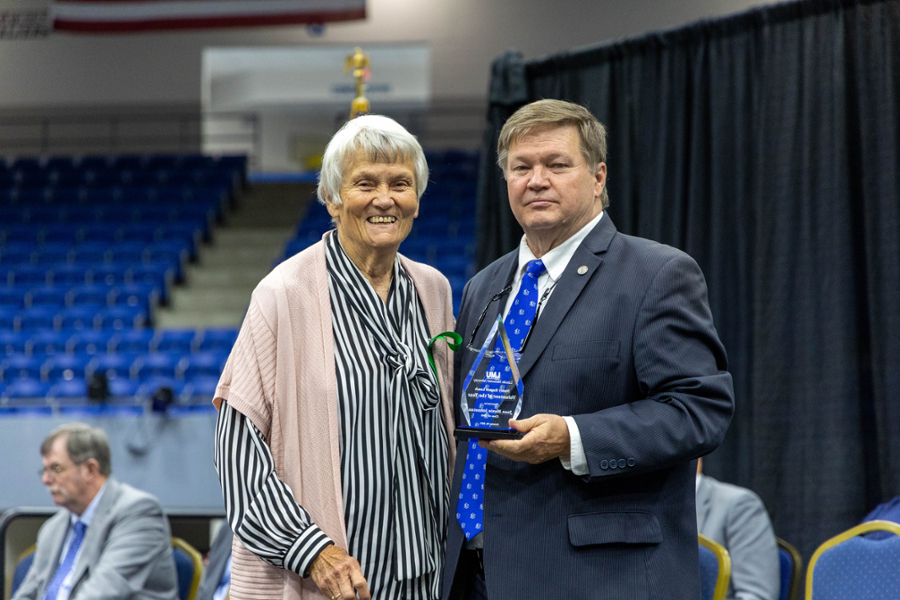 Johnston began her college career at Georgetown College, transferring to LMU at the end of her first year. She graduated in 1961 with a degree in physical education and taught for over 30 years. With no coaching experience, Johnston started a girls golf team in 1965 and went on to be inducted into the Kentucky High School Athletic Association Hall of Fame in 2006. Johnston has been a wonderful ambassador for LMU, and this became even more apparent during the pandemic. She spent countless house keeping in touch with fellow LMU alumni, sending hundreds of emails and keeping everyone connected. She helped plan, organize and recruit attendees for alumni gatherings at Keeneland.
The Dr. R. Martin Peters Young Alumnus of the Year is named for a prolific supporter and ambassador for his alma mater. Peters even stepped in as interim president for one year in 1997. The award honors a recent graduate who embodies the same qualities for which Peters was known.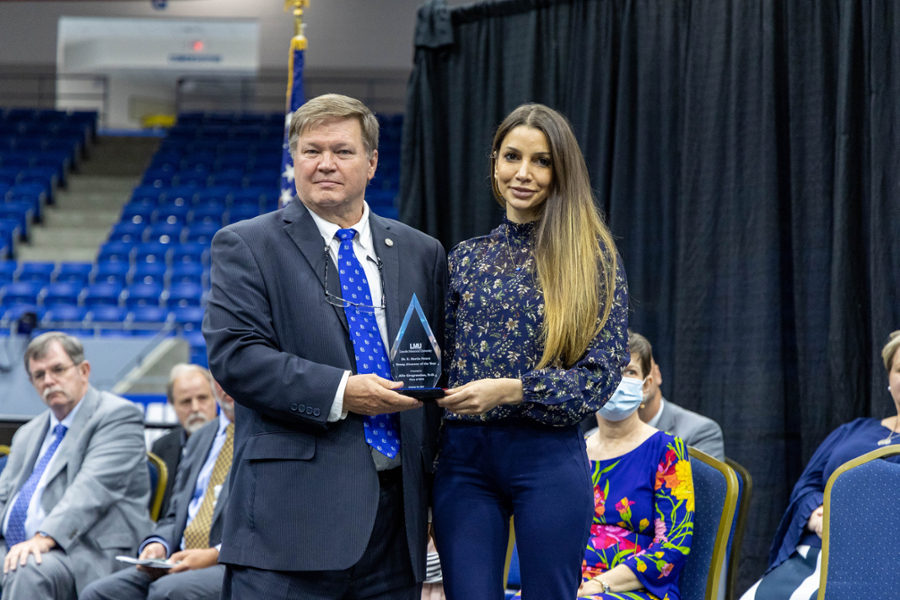 Dr. Alin Gragossian, a member of the LMU-DeBusk College of Osteopathic Medicine Class of 2016, was in her third year of an emergency medicine residency at Drexel University when she was diagnosed with dilated cardiomyopathy. She was quickly placed on a heart transplant list and received a heart transplant on January 15, 2019. Since that time, she has become a nationally-known advocate for organ donation, speaking at national conferences and making appearances with national media outlets. Following recovery from the transplant, Gragossian returned to her residency program and completed her training. She is now pursuing a critical care fellowship. Gragossian has received a wide variety of recognition for her advocacy, including being recognized as one of Emergency Medicine Resident's Association 45 Under 45 Awardees.
Hoffard, Johnston and Gragossian were honored during LMU's annual Homecoming celebration at the Educators', Literary and Professional Halls of Fame Induction and Alumni Awards Ceremony in Tex Turner Arena on Saturday, Oct. 9. The ceremony also included the induction of 20 new Halls of Fame honorees.
Lincoln Memorial University is a values-based learning community dedicated to providing educational experiences in the liberal arts and professional studies.  The main campus is located in Harrogate, Tennessee. For more information about the undergraduate and graduate programs available at LMU, contact the Office of Admissions at 423-869-6280 or email at [email protected].