LMU-CVM to Host 2021 CAHA Conference Virtually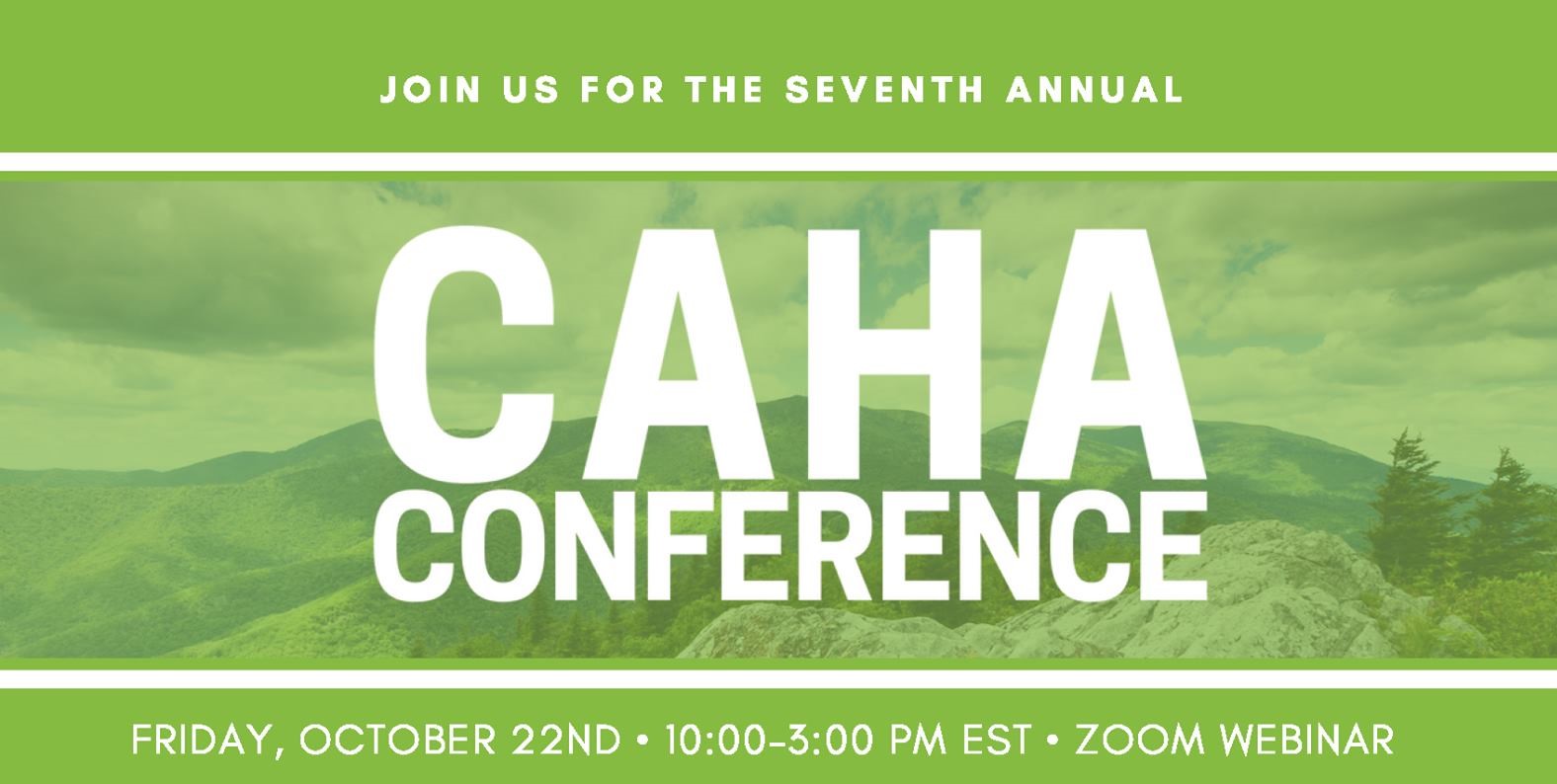 Lincoln Memorial University-College of Veterinary Medicine (LMU-CVM) will host the 2021 Center for Animal and Human Health in Appalachia (CAHA) Conference virtually on Oct. 22, 2021, from 9 a.m. to 3 p.m. EST via Zoom Webinar. "Resiliency" will be the theme of this seventh annual conference held by LMU-CVM.
The keynote speaker is Amy Acton, MD, MPH, former director of the Ohio Department of Health. Her talk is titled "The Leader We All Wish We Had."
Donald L. Noah, DVM, MPH, DACVPM, executive director for the CAHA, will serve as moderator.
"We are especially looking forward to this year's CAHA Conference as it focuses on various aspects of professional and environmental resiliency," Noah said. "Over the past couple of years, we've all observed and felt pressures that either appeared due to, or were exacerbated by, COVID-19. I recently heard a colleague use the phrase, 'Don't let a good pandemic go to waste.' At first blush, this seems an overly glib comment. After further thought, however, I clearly see the context in which this is a powerful statement. With the hindsight of only the past 18 months, I believe we can safely say that the medical community rose to the occasion. Whether on four legs or two, our patients experienced health issues that were both multiplied and compressed in time. This conference will highlight some of the issues we faced during the pandemic, but also will illustrate some of the many successes we developed along the way."
Other speakers include Tammy Kowalczyk, PhD, director of Appalachian Impact Clinic, Appalachian State University (Topic: Assessing climate risk and resiliency in rural Appalachia); Makenzie Peterson, MSc., American Association of Veterinary Medical Colleges (Topic: Values-Based Resiliency: How aligning with our values can help us combat work-related stress & trauma); Karra Pierce, DVM, Wildlife Center of Virginia (Topic: Resiliency and recovery in wildlife medicine); and Student Interprofessional Education Presentations featuring LMU, South College, and University of Kentucky students.
One Health is a global initiative that encourages collaboration among all health disciplines to attain optimal health for people, animals, and the environment. This event brings together One Health experts from the region and across the nation as well as students from a variety of LMU's health care programs to discuss how veterinarians, doctors, nurses, physician assistants and other medical professionals, environmentalists, epidemiologists, and many others can work together to solve global health problems. The event is organized annually by the Center for Animal and Human Health in Appalachia (CAHA) whose mission is to improve animal health and public health in the Appalachian region. Whether students plan to be veterinarians, public health nurses, environmental specialists, or physicians, they will play an integral role in developing the future of global health care.
Register to attend CAHA 2020 online at:  https://lmu.zoom.us/webinar/register/8016300866211/WN_kHqU95nnRpaHLho5rFgK3Q
Lincoln Memorial University (LMU) is a values-based learning community dedicated to providing educational experiences in the liberal arts and professional studies. The LMU-College of Veterinary Medicine is located on LMU's main campus in Harrogate, Tennessee, with additional academic facilities in nearby Lee County, Virginia. LMU-CVM is an integral part of the University's medical programs and provides real-world, community-based education in a collaborative learning environment. For more information about LMU-CVM, call 1.800.325.0900, ext. 7150 or visit us online at vetmed.LMUnet.edu.