LMU-DCOM Welcomes Class of 2025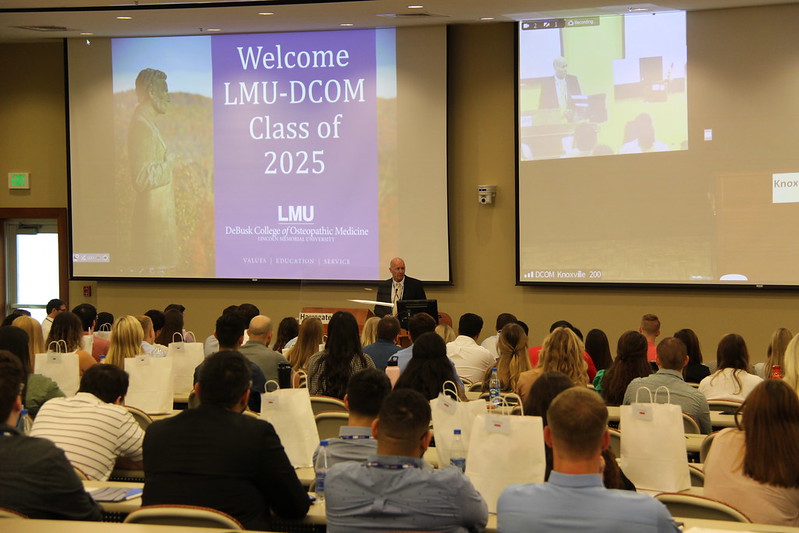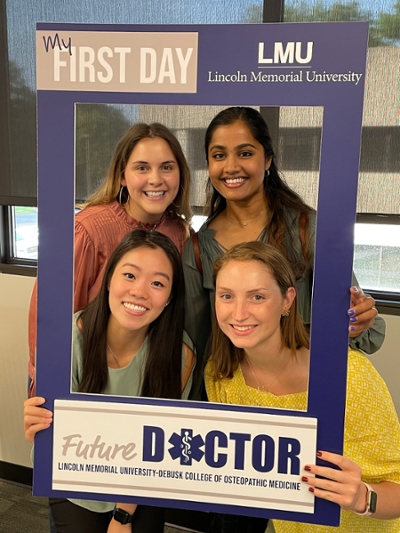 Lincoln Memorial University-DeBusk College of Osteopathic Medicine (LMU-DCOM) has welcomed 418 future physicians into the Class of 2025. The LMU-DCOM Class of 2025 includes 175 students at DCOM at LMU-Knoxville in Knoxville, Tennessee, and 243 students at the LMU main campus in Harrogate, Tennessee.
"The members of the Class of 2025 will begin their medical education learning to be mission-driven physicians dedicated to the osteopathic approach of caring for their patients," said LMU-DCOM Dean and Chief Academic Officer Christopher J. Loyke, DO. The need for capable osteopathic physicians providing care to the underserved and under-represented is greater than ever, particularly during a pandemic.  It is a privilege to be a part of their educational process."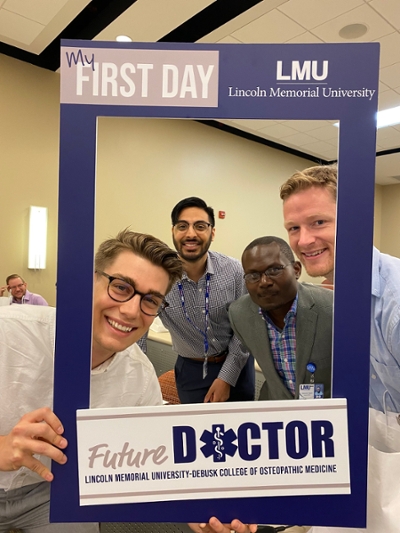 LMU-DCOM received 7,140 completed applications for the Class of 2025, a 28% increase from the previous year. The institution is home to more medical students than any other university in Tennessee and is the only osteopathic medicine program in the state. LMU-DCOM's Class of 2025 includes 198 students from the immediate tri-state region of Tennessee, Kentucky and Virginia. The Class of 2025 is 45% male and 55% female. The average age is 23 with the youngest student at 19 and the oldest student at 43.
The DeBusk College of Osteopathic Medicine is located on the campus of Lincoln Memorial University in Harrogate, Tennessee. LMU-DCOM is an integral part of LMU's values-based learning community and is dedicated to preparing the next generation of osteopathic physicians to provide health care in the often-underserved region of Appalachia and beyond. For more information about LMU-DCOM, call 1.800.325.0900, ext. 7082, email [email protected], or visit us online at http://med.LMUnet.edu.